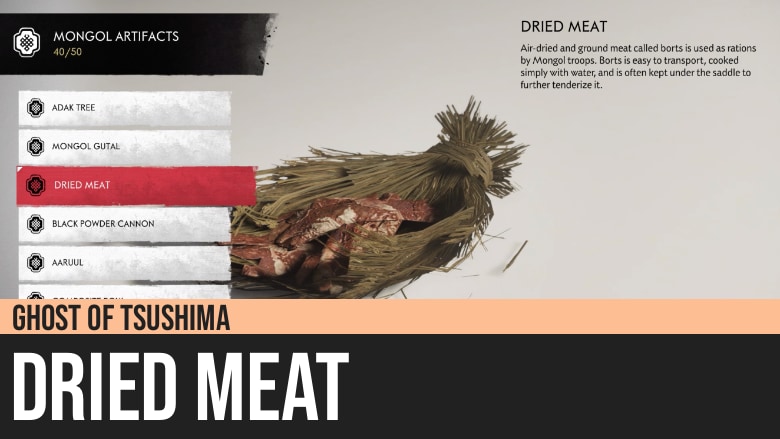 Ghost of Tsushima: Dried Meat
Ghost of Tsushima's Dried Meat is a Mongol Artifact that you can find in an enemy camp near Shimura Cemetery. A variety of Mongol Artifacts can be found in enemy forts, encampments, and dwellings across the island.
Air-dried and ground meat called borts is used as rations by Mongol troops. Borts is easy to transport, cooked simply with water, and is often kept under the saddle to further tenderize it.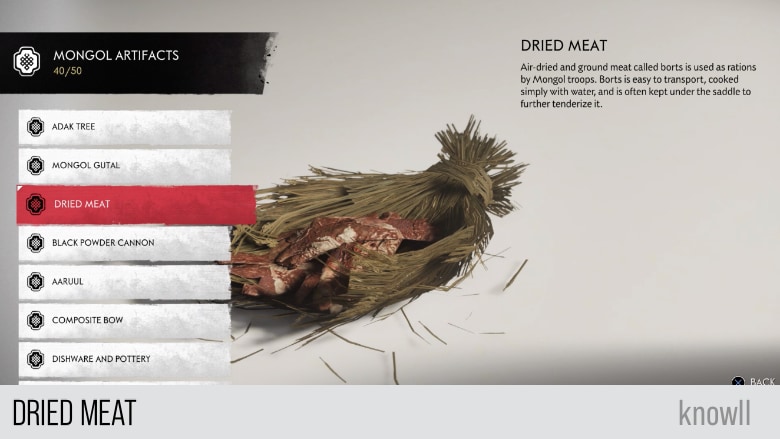 Dried Meat Map and Location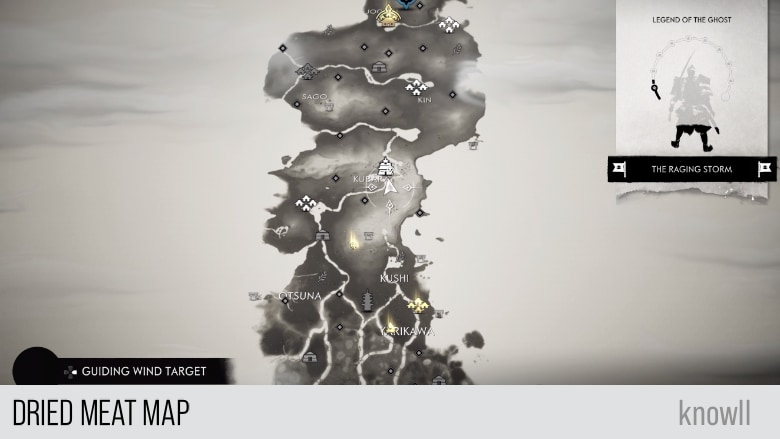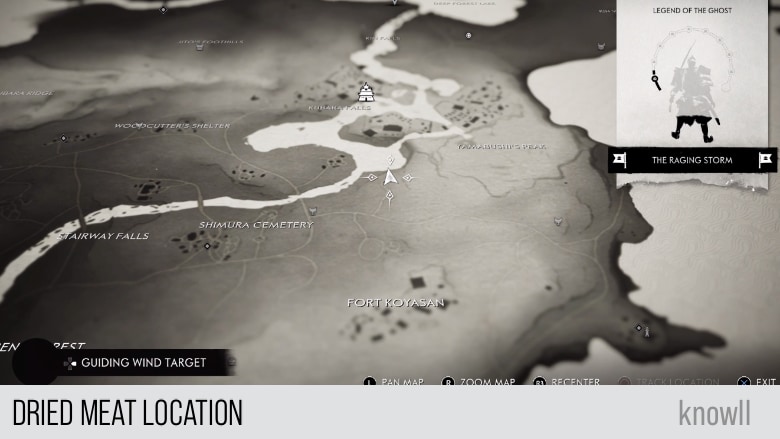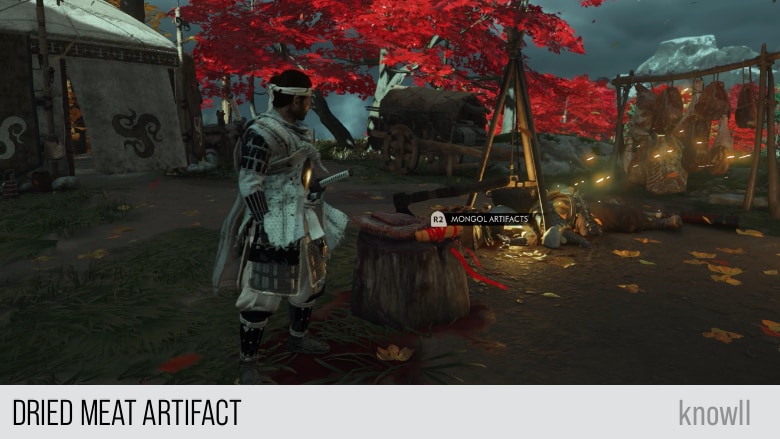 Visit our Ghost of Tsushima 100% Walkthrough to get more details.