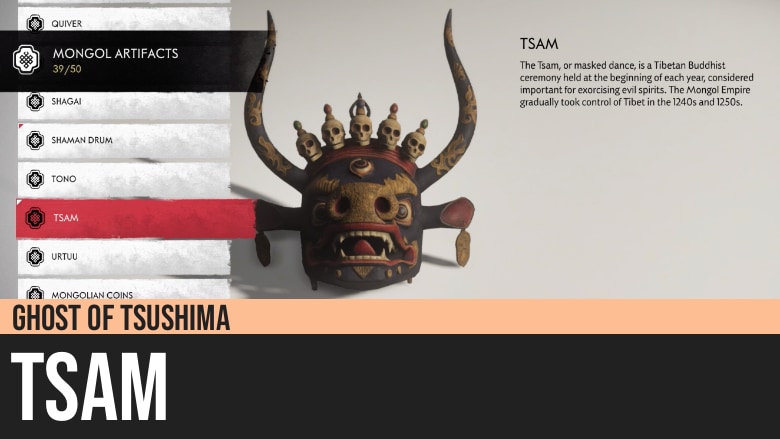 Ghost of Tsushima: Tsam
Ghost of Tsushima's Tsam is a Mongol Artifact that you can find in Riverside Farm. A variety of Mongol Artifacts can be found in enemy forts, encampments, and dwellings across the island.
The Tsam, or masked dance, is a Tibetan Buddhist ceremony held at the beginning of each year, considered important for exorcising evil spirits. The Mongol Empire gradually took control of Tibet in the 1240s and 1250s.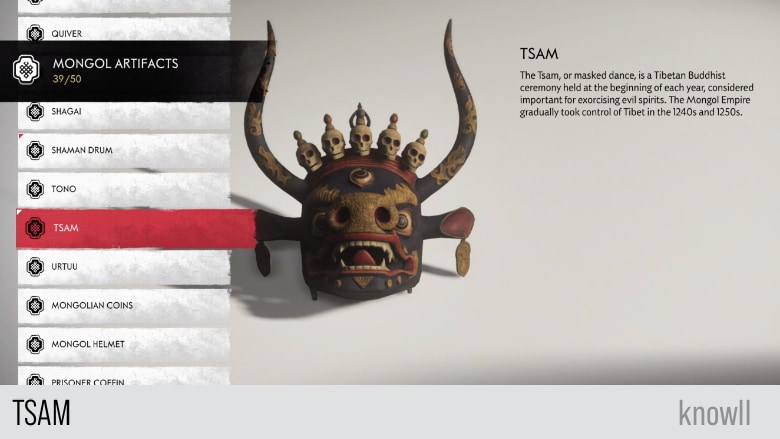 Tsam Map and Location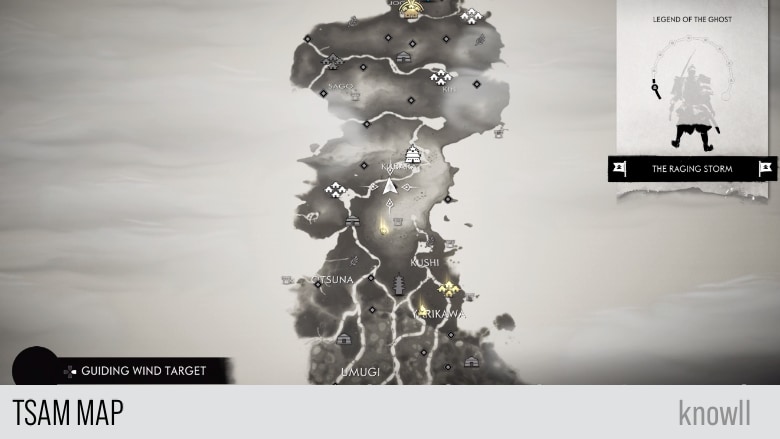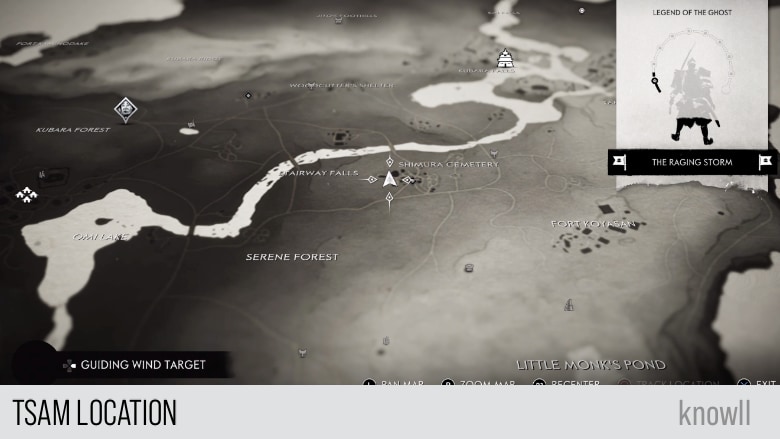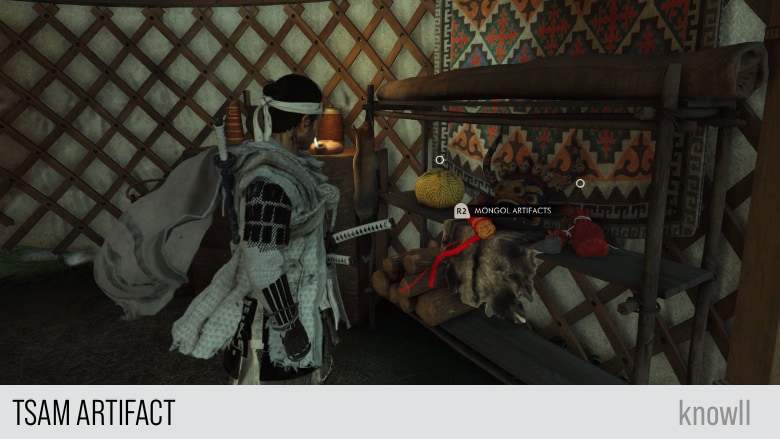 Visit our Ghost of Tsushima 100% Walkthrough to get more details.