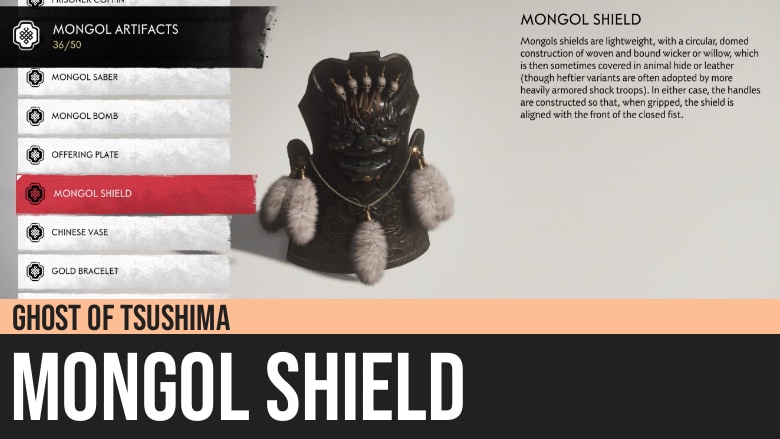 Ghost of Tsushima: Mongol Shield
Ghost of Tsushima's Mongol Shield is a Mongol Artifact that you can find in an enemy camp near Kawamata Village. A variety of Mongol Artifacts can be found in enemy forts, encampments, and dwellings across the island.
Mongol shields are lightweight, with a circular, domed construction of woven and bound wicker or willow, which is then sometimes covered in animal hide or leather (though heftier variants are often adopted by more heavily armored shock troops). In either case, the handles are constructed so that, when gripped, the shield is aligned with the front of the closed fist.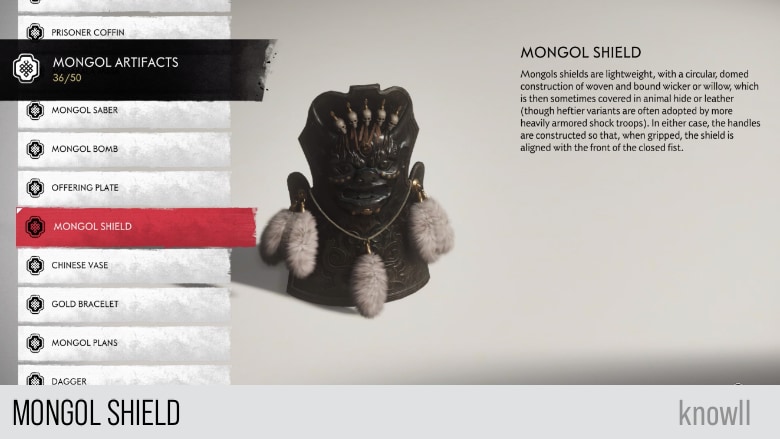 Mongol Shield Map and Location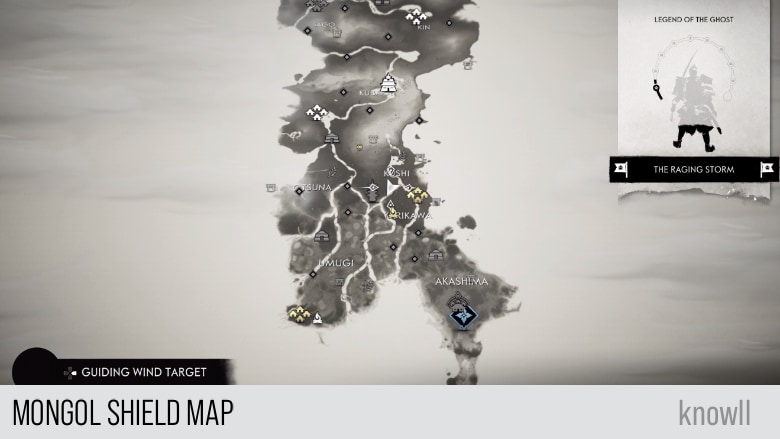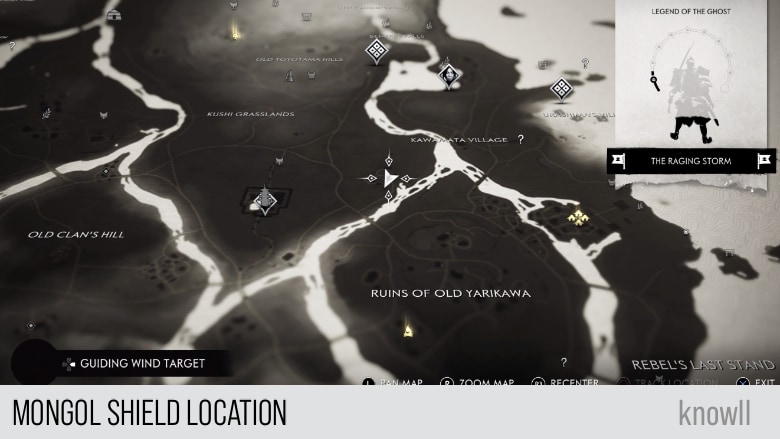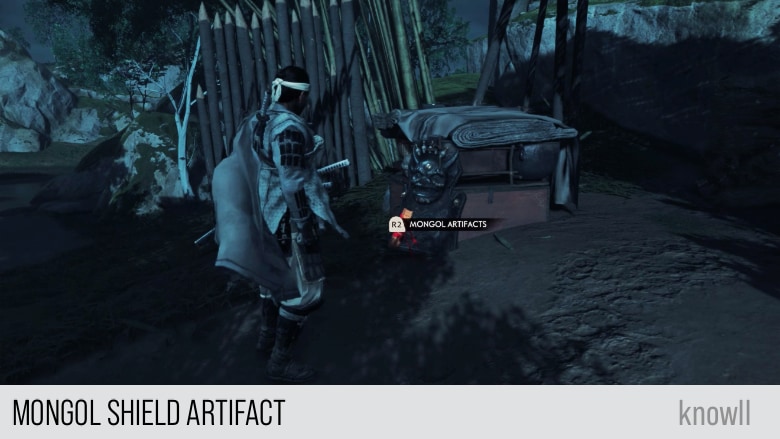 Visit our Ghost of Tsushima 100% Walkthrough to get more details.