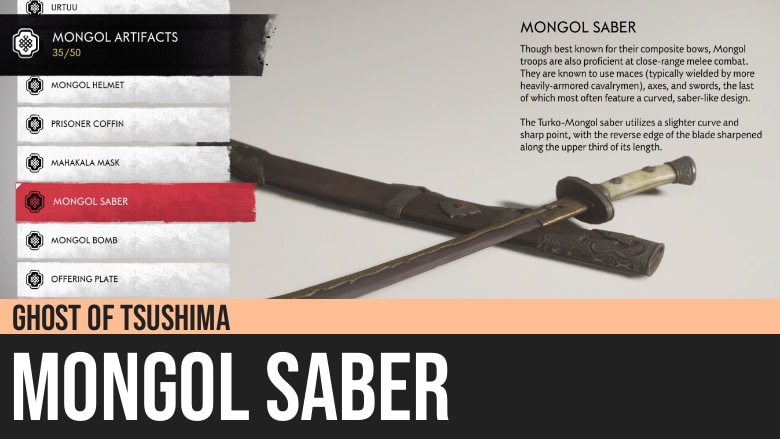 Ghost of Tsushima: Mongol Saber
Ghost of Tsushima's Mongol Saber is a Mongol Artifact that you can find in an enemy camp near Musashi Coast. A variety of Mongol Artifacts can be found in enemy forts, encampments, and dwellings across the island.
Though best known for their composite bows, Mongol troops are also proficient at close-range melee combat. They are known to use maces (typically wielded by more heavily-armored cavalrymen), axes, and swords, the last of which most often feature a curved, saber-like design.
This Turko-Mongol saber utilizes a slighter curve and sharp point, with the reverse edge of the blade sharpened along the upper third of its length.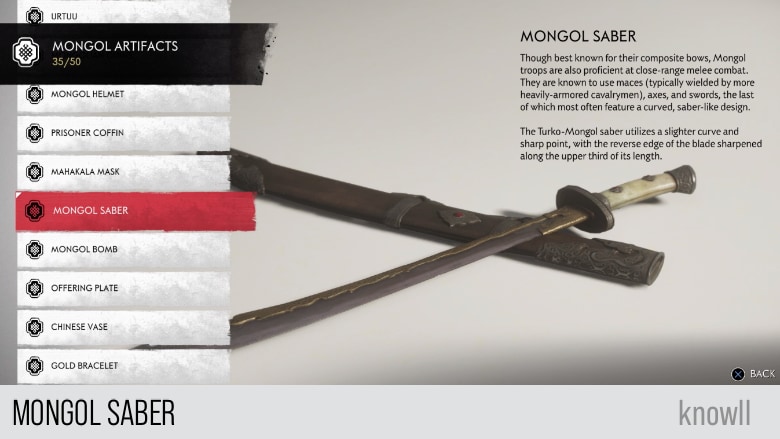 Mongol Saber Map and Location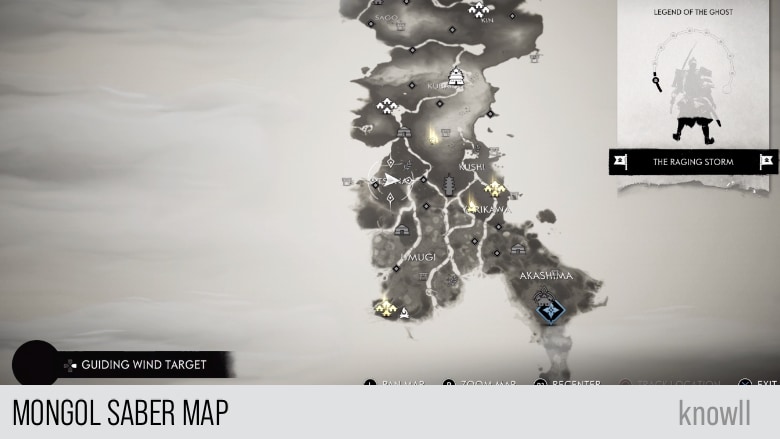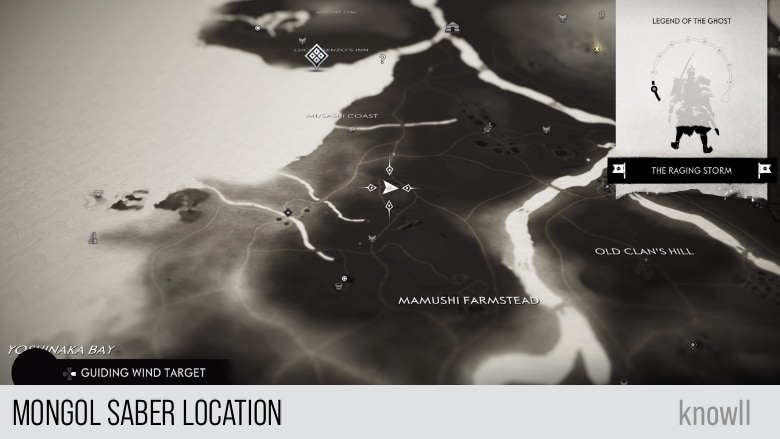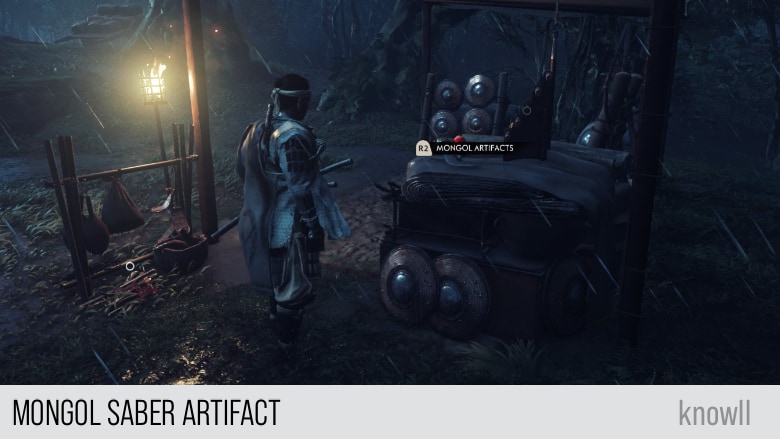 Visit our Ghost of Tsushima 100% Walkthrough to get more details.