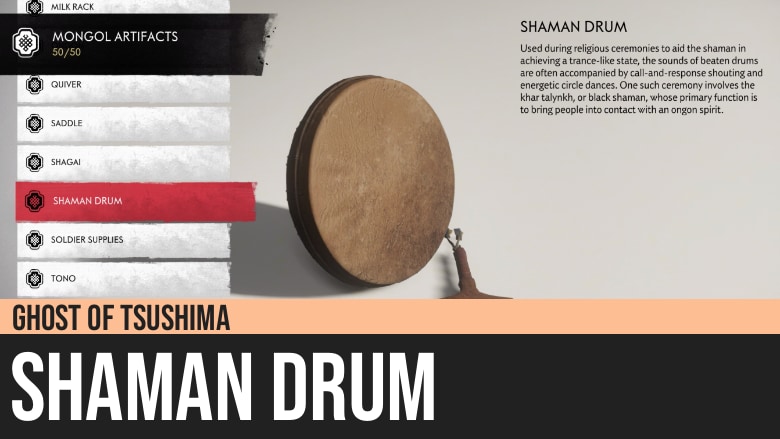 Ghost of Tsushima: Shaman Drum
Ghost of Tsushima's Shaman Drum is a Mongol Artifact that you can find in an enemy camp near Yashinka Bay. A variety of Mongol Artifacts can be found in enemy forts, encampments, and dwellings across the island.
Used during religious ceremonies to aid the shaman in achieving a trance-like state, the sounds of beaten drums are often accompanied by call-and-response shouting and energetic circle dances. One such ceremony involves the khar talynkh, or black shaman, whose primary function is to bring people into contact with an ongoing spirit.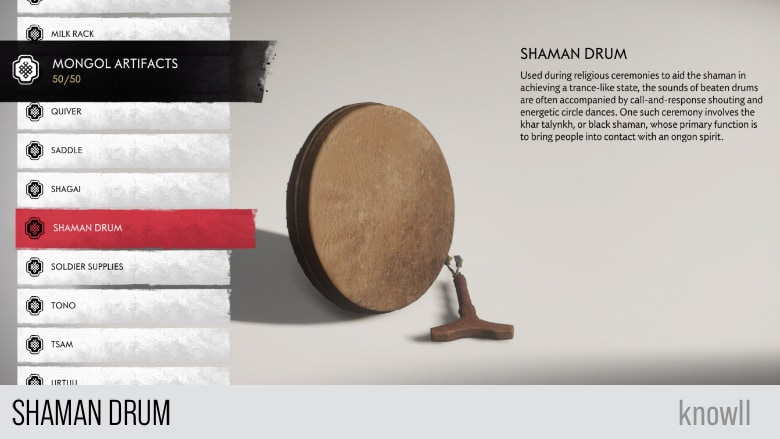 Shaman Drum Map and Location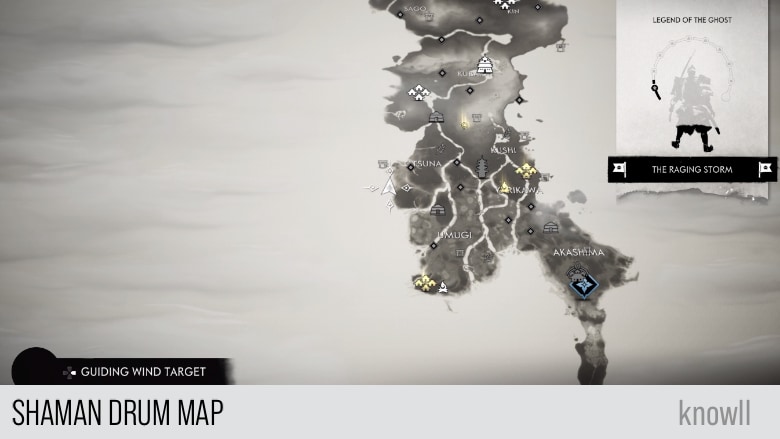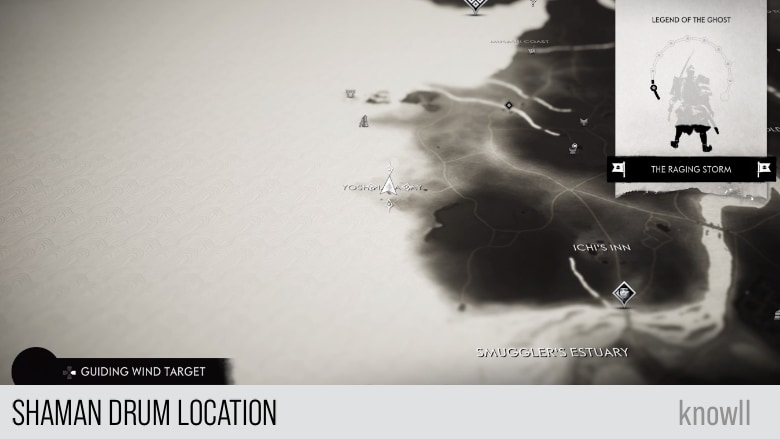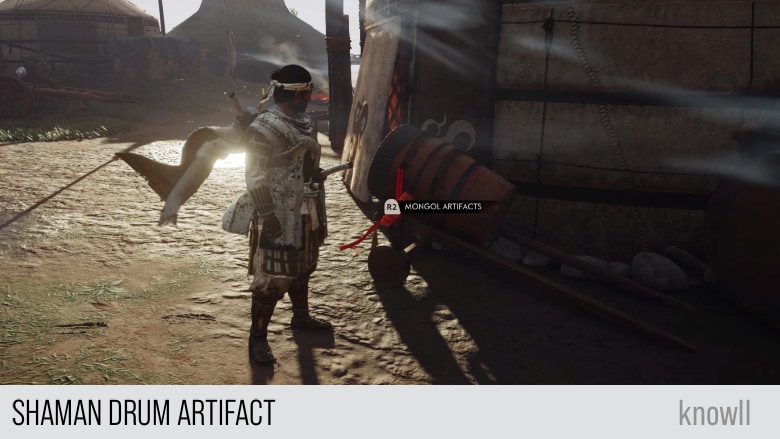 Visit our Ghost of Tsushima 100% Walkthrough to get more details.