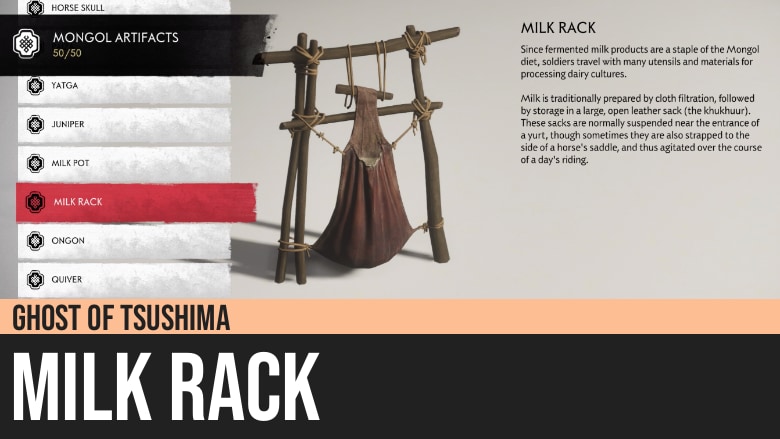 Ghost of Tsushima: Milk Rack
Ghost of Tsushima's Milk Rack is a Mongol Artifact that you can find in Rebel's Retreat. A variety of Mongol Artifacts can be found in enemy forts, encampments, and dwellings across the island.
Since fermented milk products are a staple of the Mongol diet, soldiers travel with many utensils and materials for processing dairy cultures.
Milk is traditionally prepared by cloth filtration, followed by storage in a large, open leather sack (the khukhuur). These sacks are normally suspended near the entrance of a yurt, though sometimes they are also strapped to the side of a horse's saddle, and thus agitated over the course of a day's riding.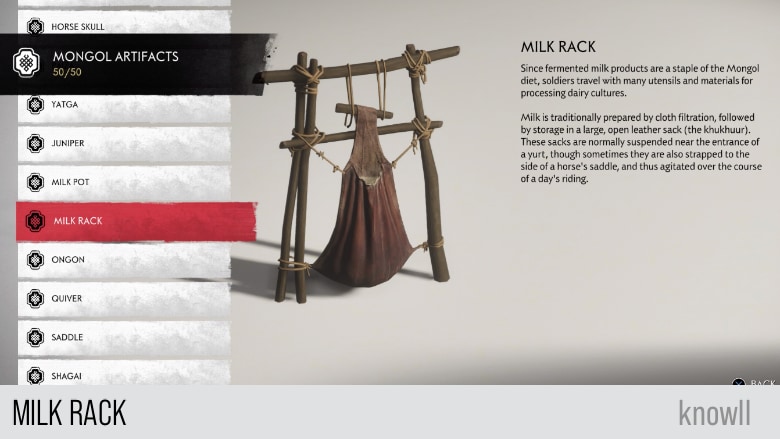 Milk Rack Map and Location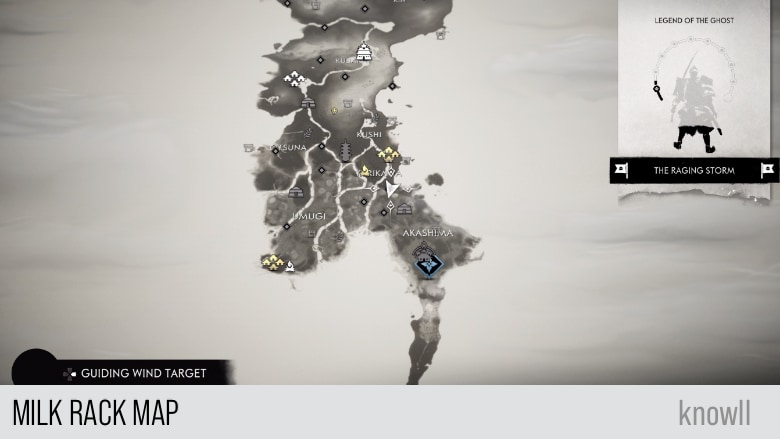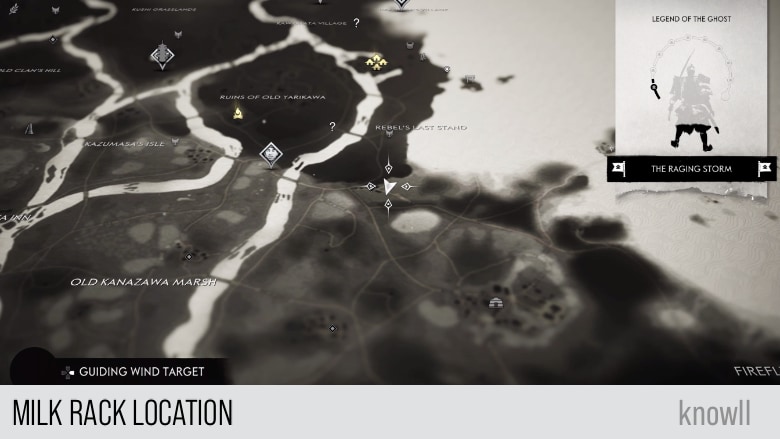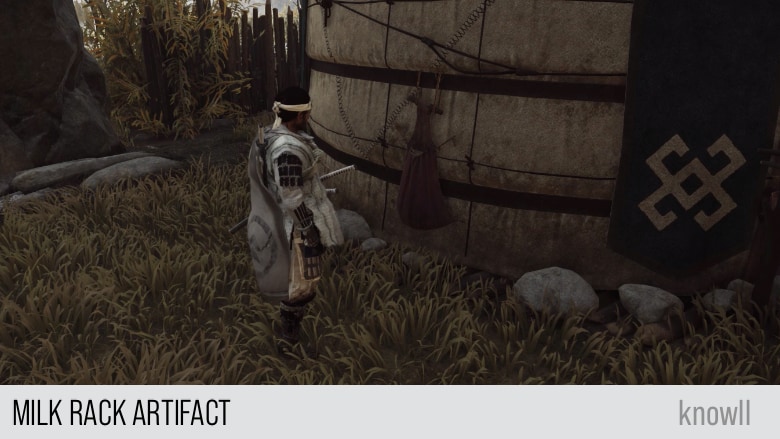 Kamiagata
Visit our Ghost of Tsushima 100% Walkthrough to get more details.