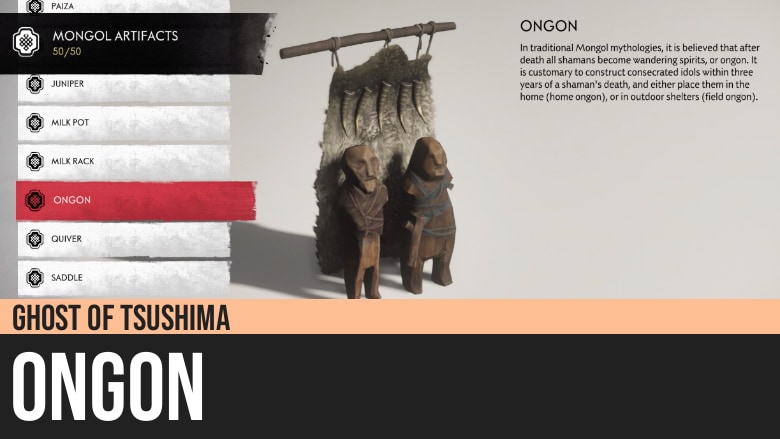 Ghost of Tsushima: Ongon
Ghost of Tsushima's Ongon is a Mongol Artifact that you can find in an enemy camp near Mount Jugaku. A variety of Mongol Artifacts can be found in enemy forts, encampments, and dwellings across the island.
In traditional Mongol mythologies, it is believed that after death all shamans become wandering spirits, or ongon. It is customary to construct consecrated idols within three years of a shaman's death, and either place them in the home (home ongon), or in outdoor shelters (field ongon).
Ongon Map and Location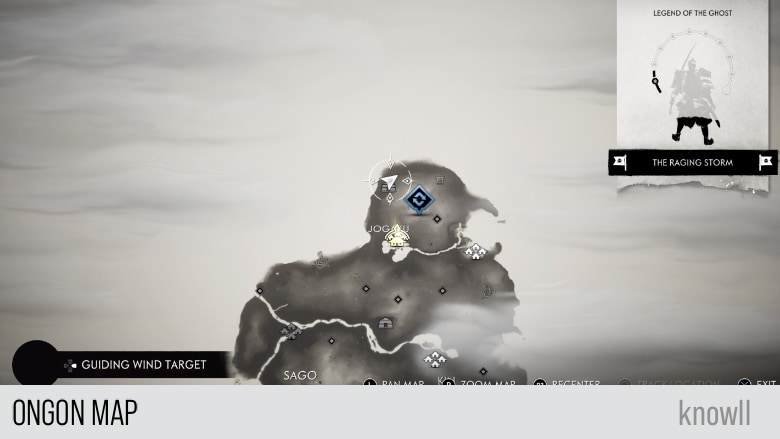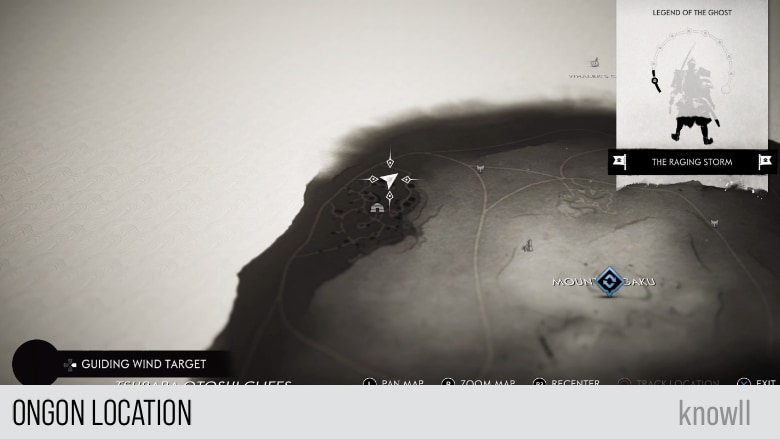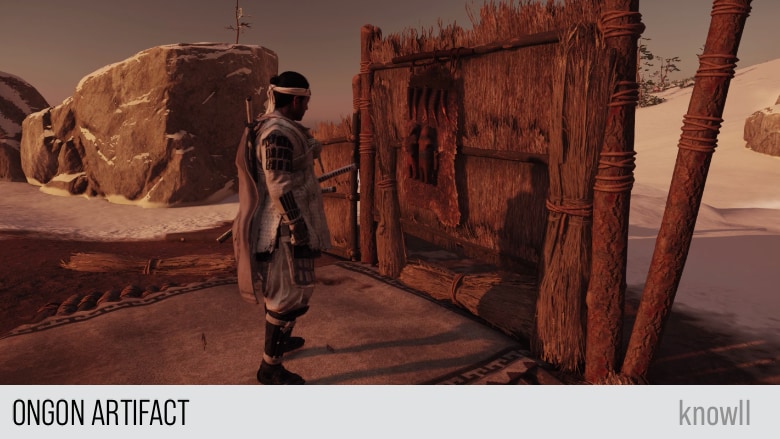 Visit our Ghost of Tsushima 100% Walkthrough to get more details.