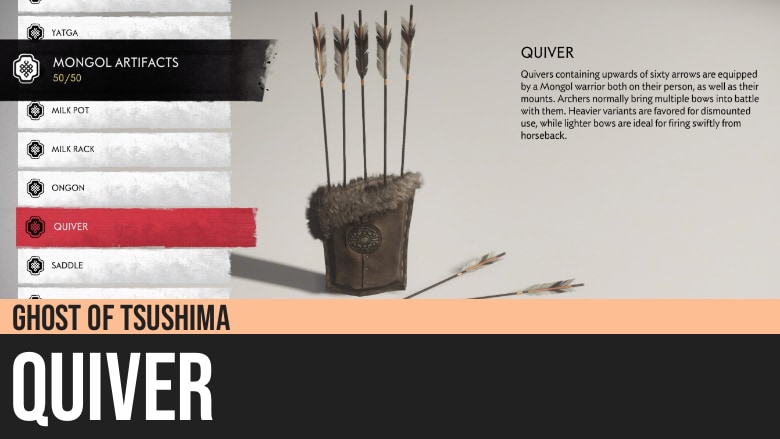 Ghost of Tsushima: Quiver
Ghost of Tsushima's Quiver is a Mongol Artifact that you can find in Dark Water Encampment. A variety of Mongol Artifacts can be found in enemy forts, encampments, and dwellings across the island.
Quivers containing upwards of sixty arrows are equipped by a Mongol warrior both on their person, as well as their mounts. Archers normally bring multiple bows into battle with them. Heavier variants are favored for dismounted use, while lighter bows are ideal for firing swiftly from horseback.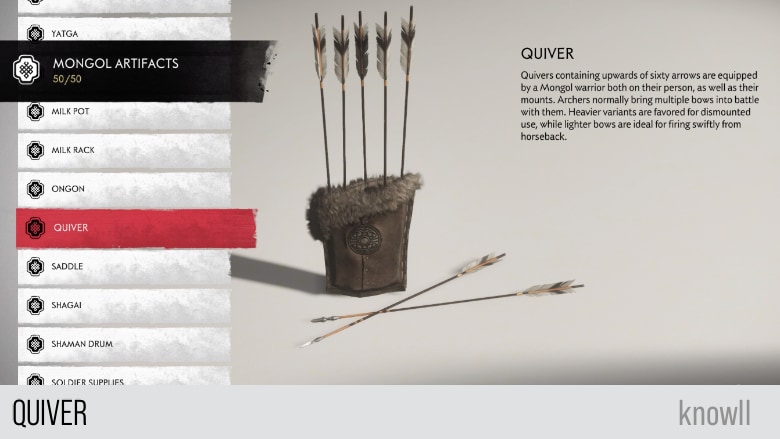 Quiver Map and Location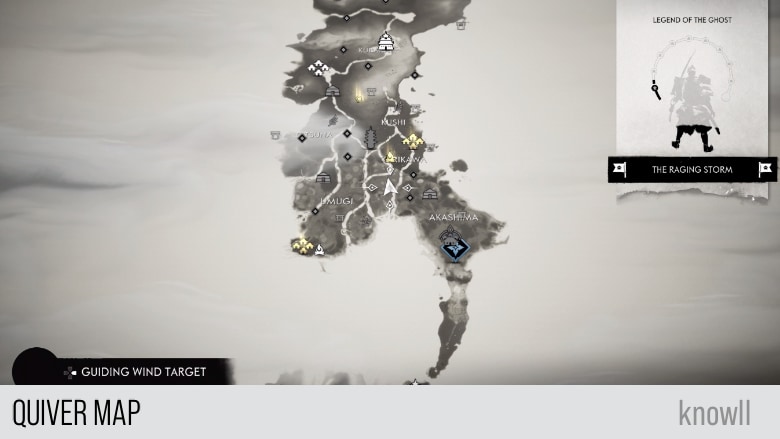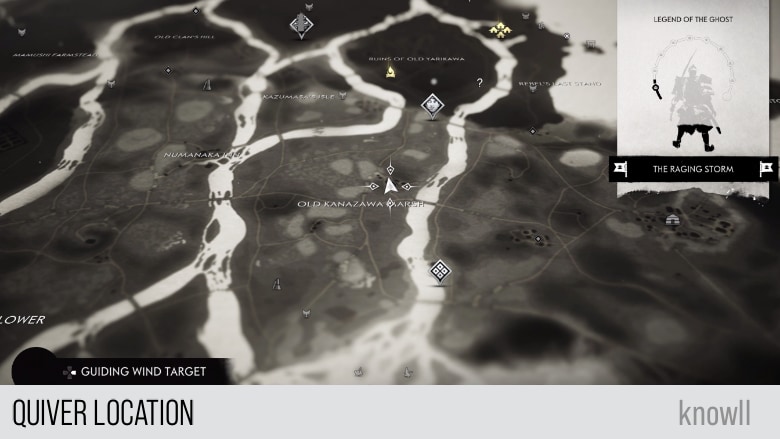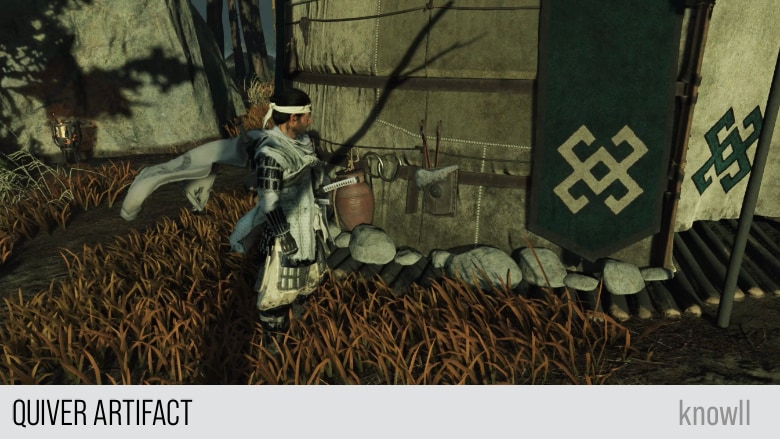 Visit our Ghost of Tsushima 100% Walkthrough to get more details.