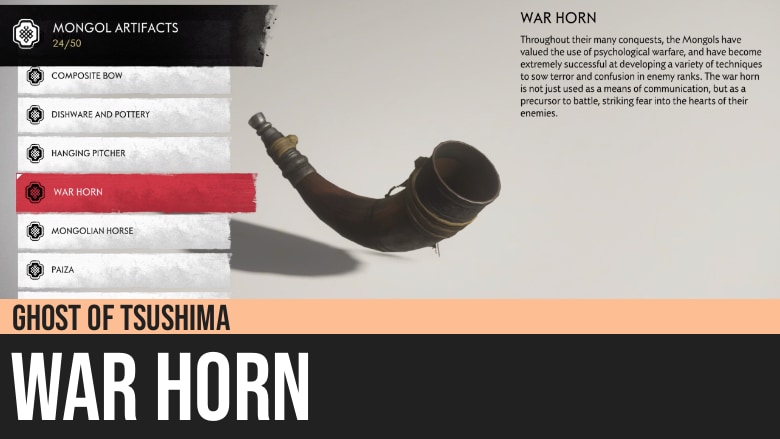 Ghost of Tsushima: War Horn
Ghost of Tsushima's War Horn is a Mongol Artifact that you can find in Takuzudama Cemetery. A variety of Mongol Artifacts can be found in enemy forts, encampments, and dwellings across the island.
Throughout their many conquests, the Mongols have valued the use of psychological warfare, and have become extremely successful at developing a variety of techniques to sow terror and confusion in enemy ranks. The War Horn is not just used as a means of communication, but as a precursor to battle, striking fear into the hearts of their enemies.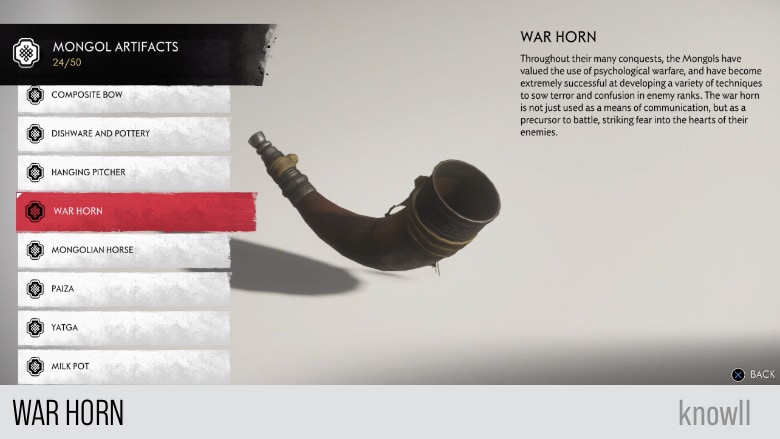 War Horn Map and Location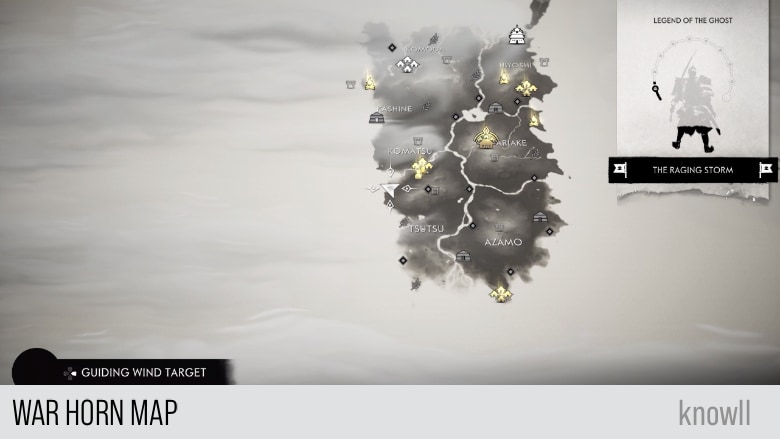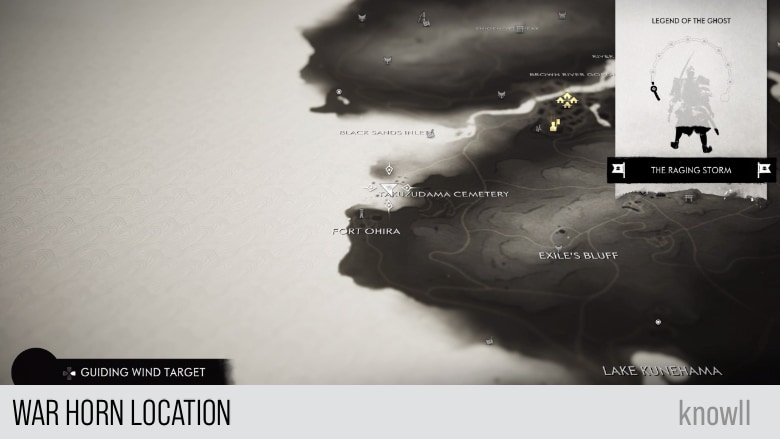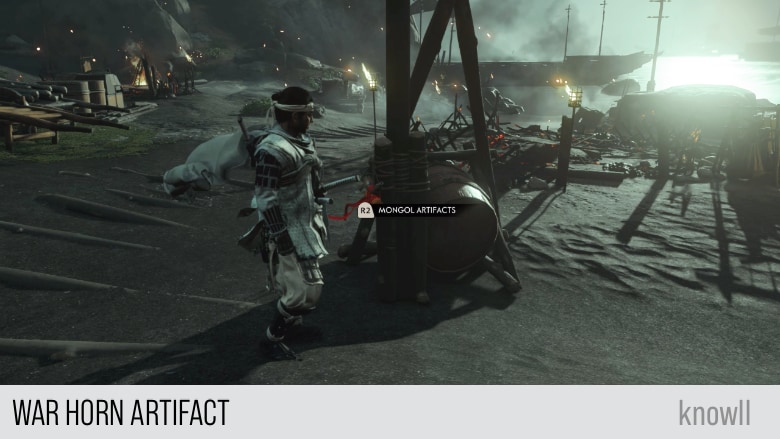 Visit our Ghost of Tsushima 100% Walkthrough to get more details.