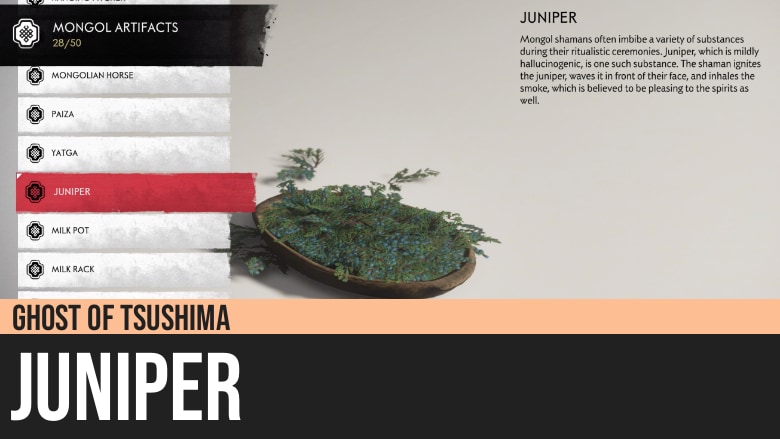 Ghost of Tsushima: Juniper
Ghost of Tsushima's Juniper is a Mongol Artifact that you can find in Kashine Forest. A variety of Mongol Artifacts can be found in enemy forts, encampments, and dwellings across the island.
Mongol shamans often imbibe a variety of substances during their ritualistic ceremonies. Juniper, which is mildly hallucinogenic, is one such substance. The shaman ignites the juniper, waves it in front of their face, and inhales the smoke, which is believed to be pleasing to the spirits as well.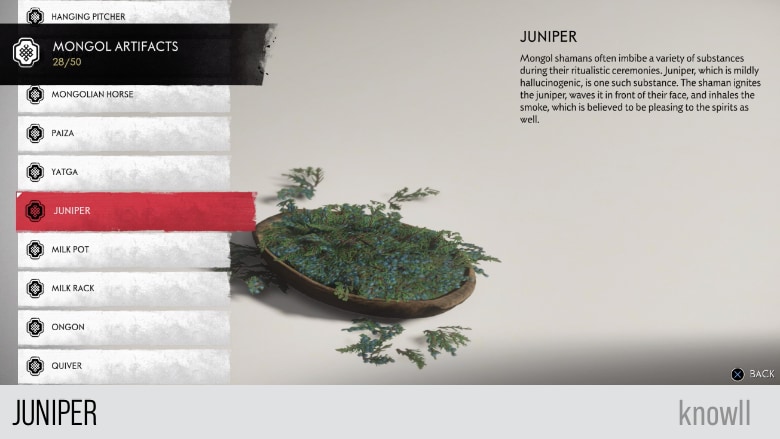 Juniper Map and Location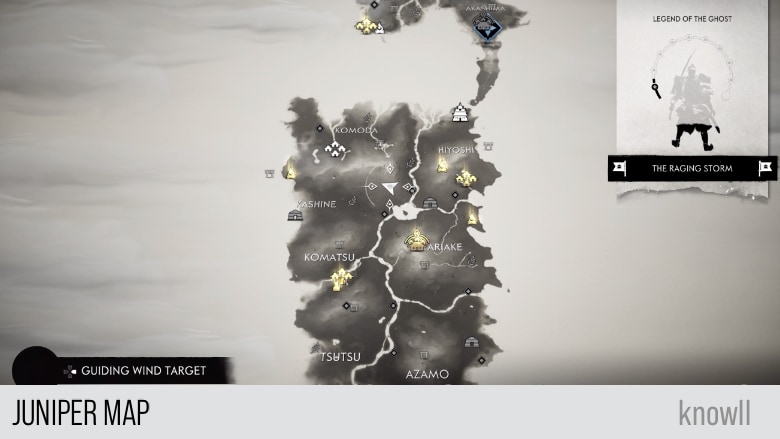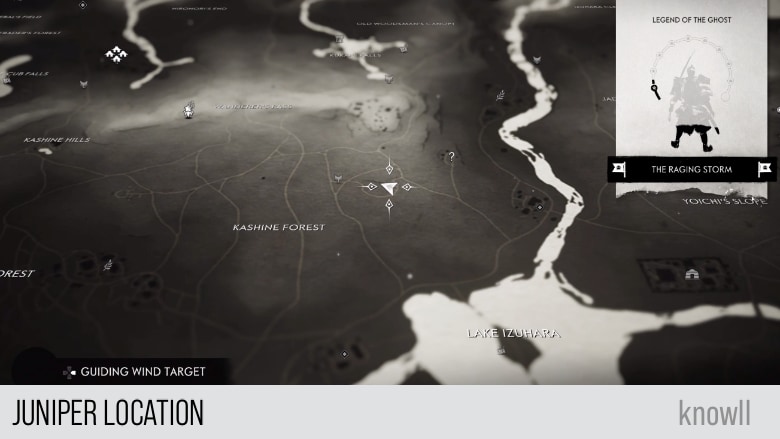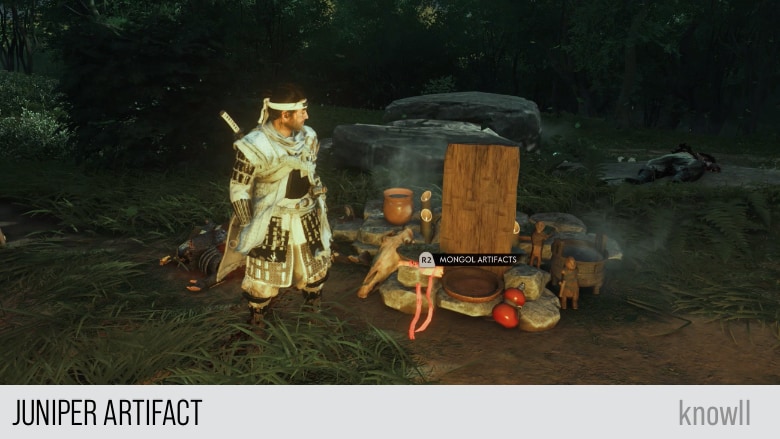 Visit our Ghost of Tsushima 100% Walkthrough to get more details.