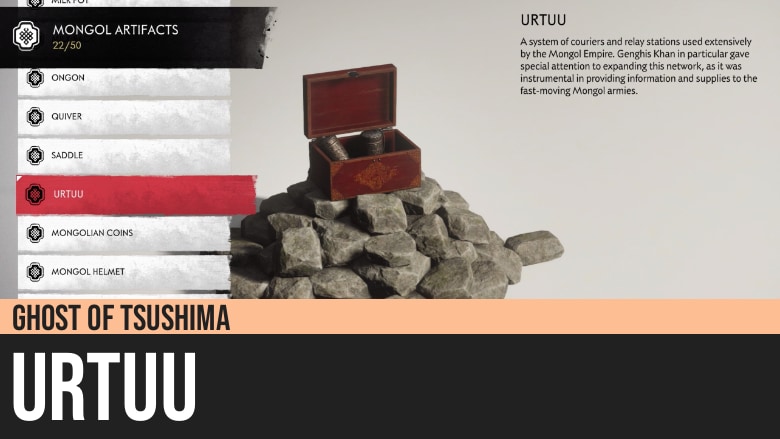 Ghost of Tsushima: Urtuu
Ghost of Tsushima's Urtuu is a Mongol Artifact that you can find in Old Azamo Cliffs. A variety of Mongol Artifacts can be found in enemy forts, encampments, and dwellings across the island.
A system of couriers and relay stations used extensively by the Mongol Empire. Genghis Khan in particular gave special attention to expanding this network, as it was instrumental in providing information and supplies to the fast-moving Mongol armies.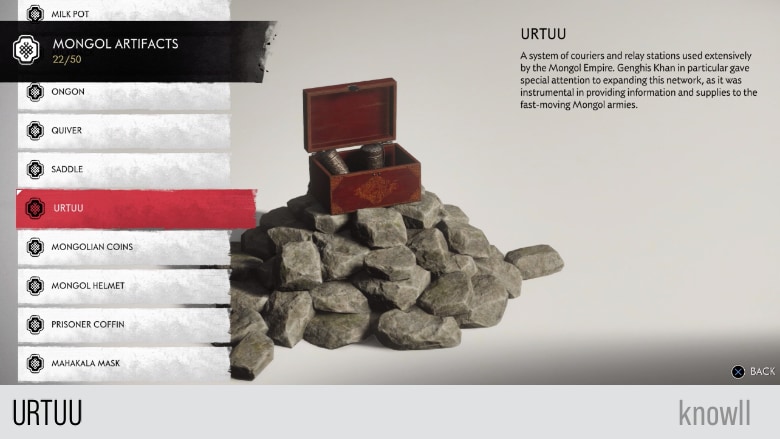 Urtuu Map and Location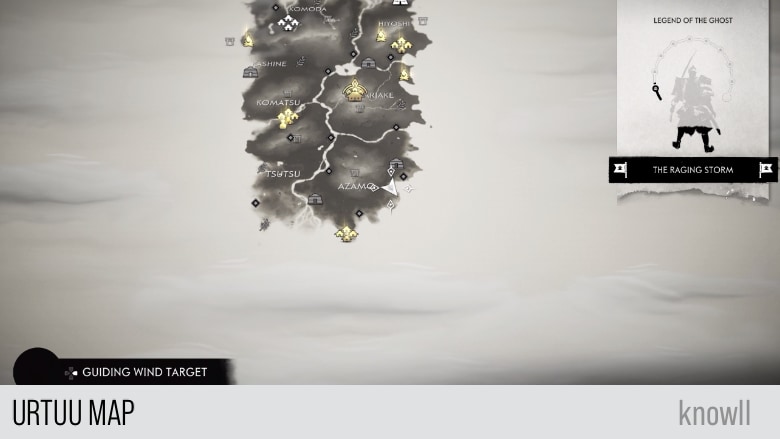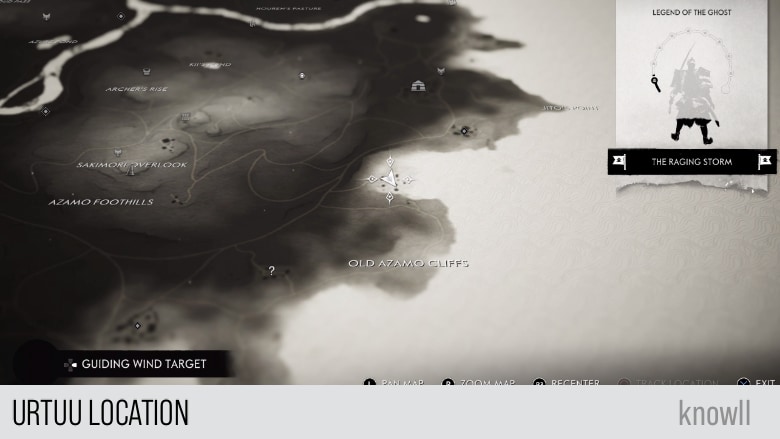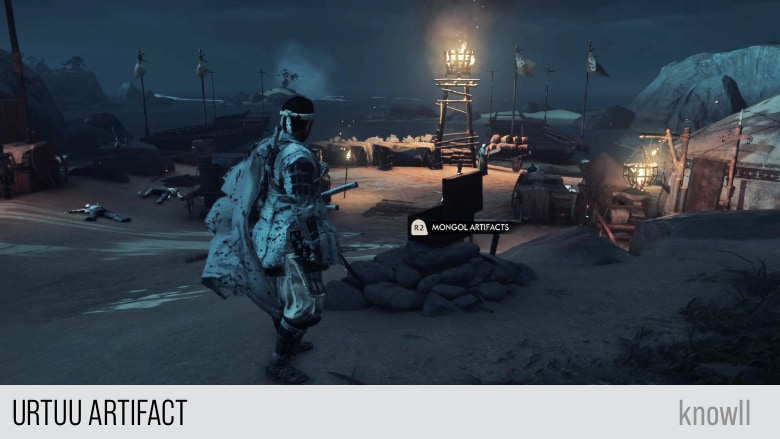 Visit our Ghost of Tsushima 100% Walkthrough to get more details.