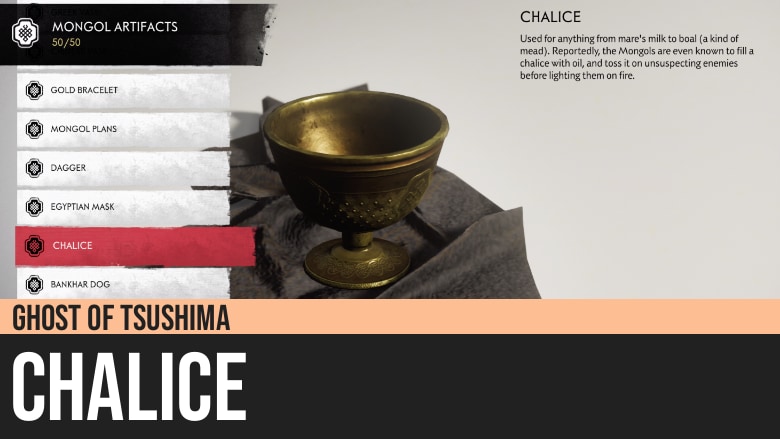 Ghost of Tsushima: Chalice
Ghost of Tsushima's Chalice is a Mongol Artifact that you can find in Jito's Point. A variety of Mongol Artifacts can be found in enemy forts, encampments, and dwellings across the island.
Used for anything from mare's milk to boal (a kind of mead). Reportedly, the Mongols are even known to fill a chalice with oil, and toss it on unsuspecting enemies before lighting them on fire.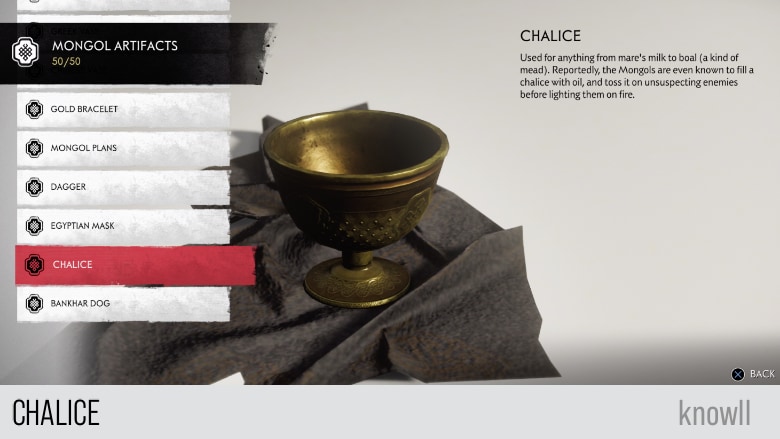 Chalice Map and Location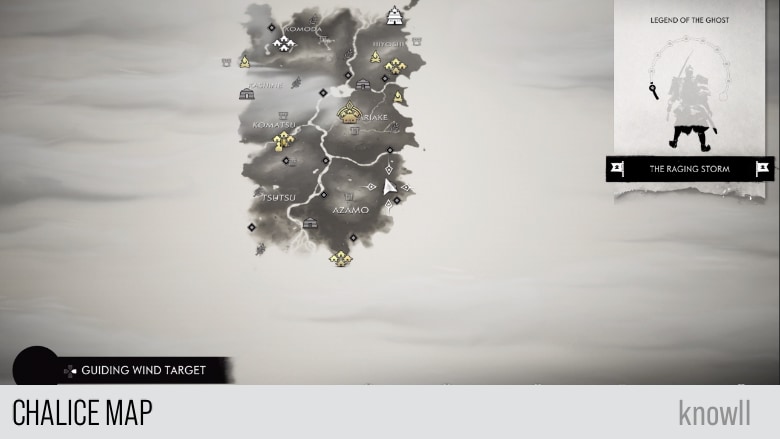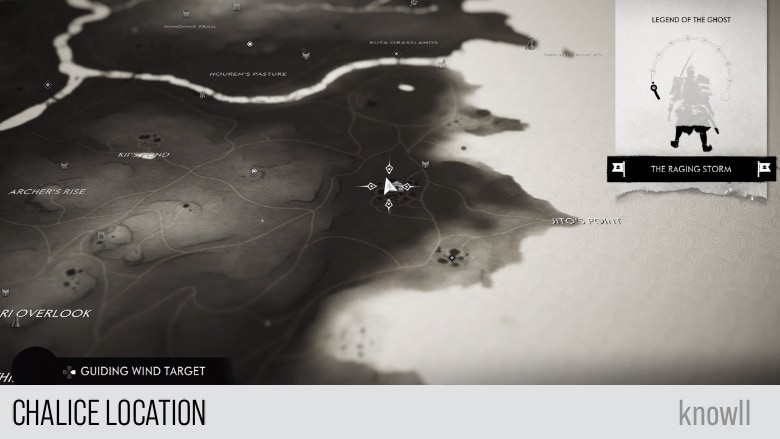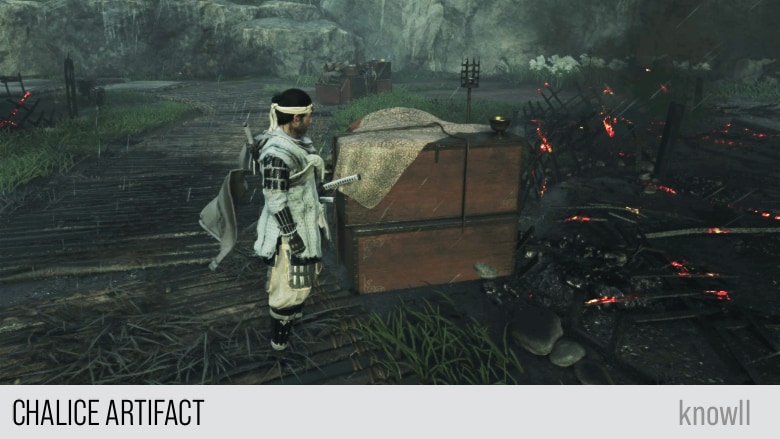 Visit our Ghost of Tsushima 100% Walkthrough to get more details.