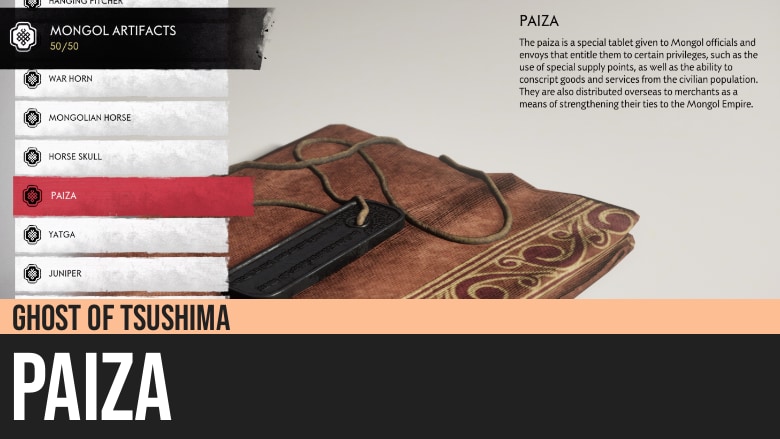 Ghost of Tsushima: Paiza
Ghost of Tsushima's Paiza is a Mongol Artifact that you can find in Kuta River Bridge. A variety of Mongol Artifacts can be found in enemy forts, encampments, and dwellings across the island.
The paiza is a special tablet given to Mongol officials and envoys that entitle them to certain privileges, such as the use of special supply points, as well as the ability to conscript goods and services from the civilian population. They are also distributed overseas to merchants as a means of strengthening their ties to the Mongol Empire.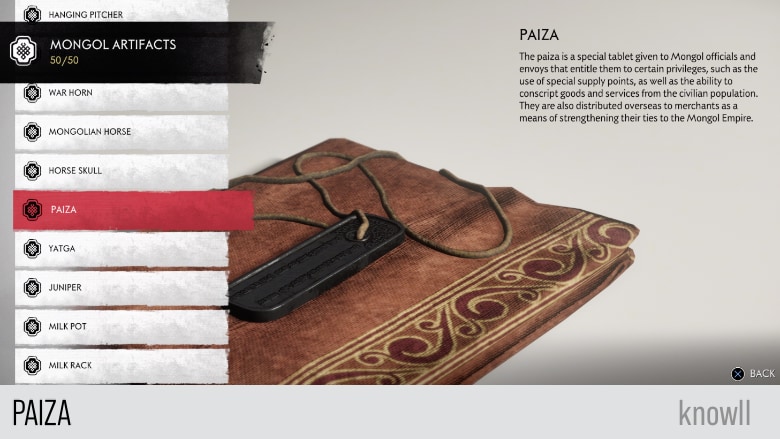 Paiza Map and Location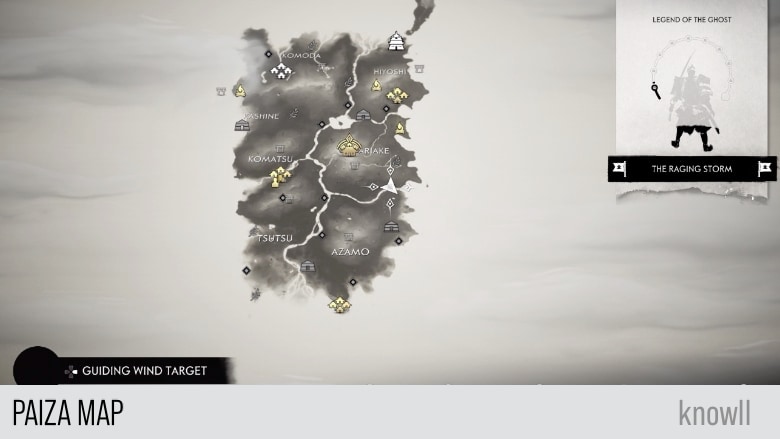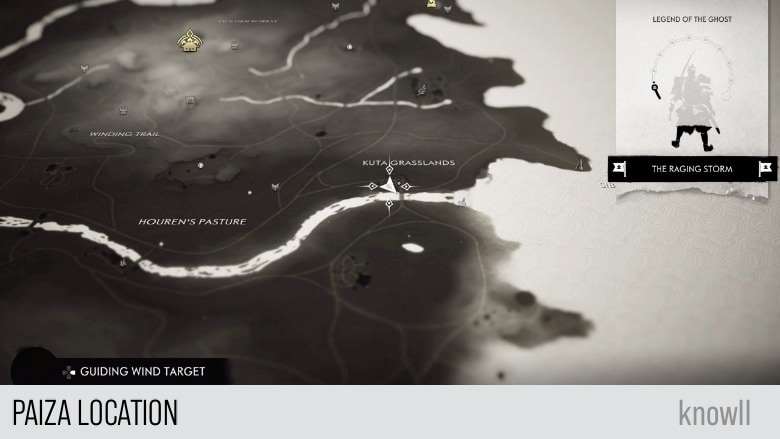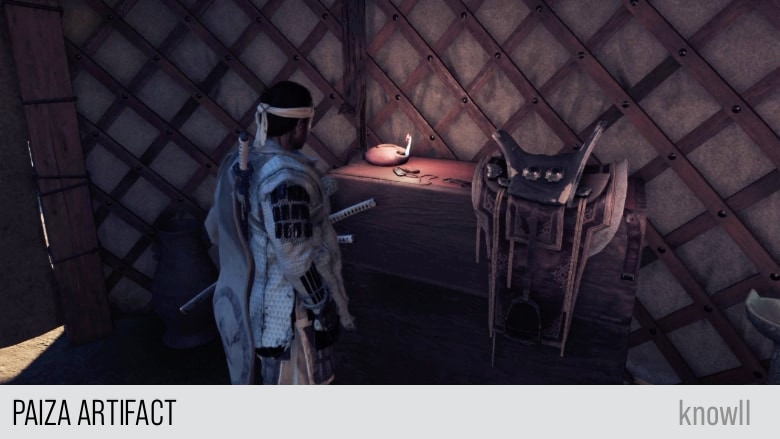 Visit our Ghost of Tsushima 100% Walkthrough to get more details.