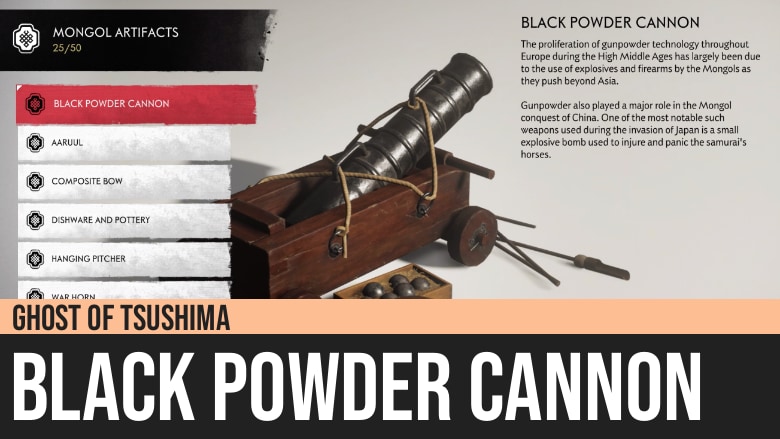 Ghost of Tsushima: Black Powder Cannon
Ghost of Tsushima's Black Powder Cannon is a Mongol Artifact that you can find in the Mongol Territory named Shipyard. A variety of Mongol Artifacts can be found in enemy forts, encampments, and dwellings across the island.
Gunpowder also played a major role in the Mongol conquest of China. One of the most notable such weapons used during the invasion of Japan is a small explosive bomb used to injure and panic the samurai's horses.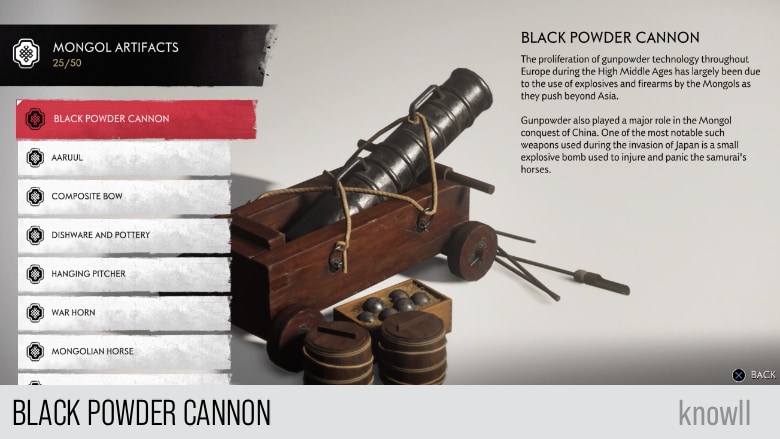 Black Powder Cannon Map and Location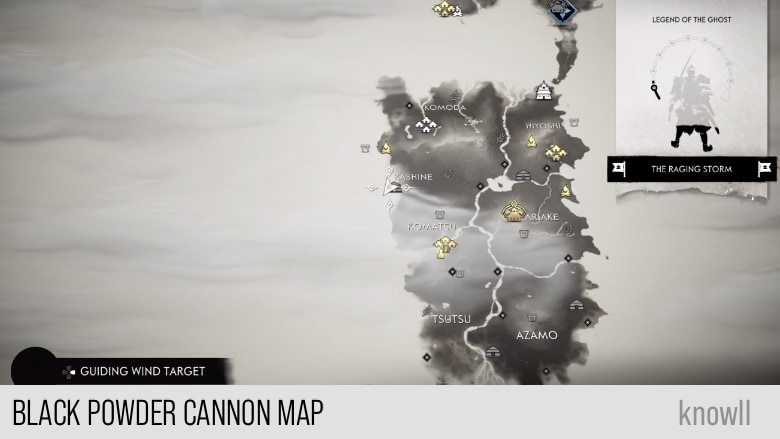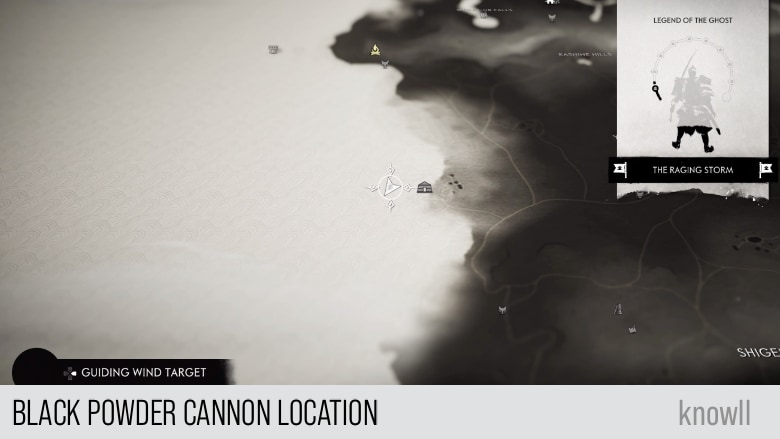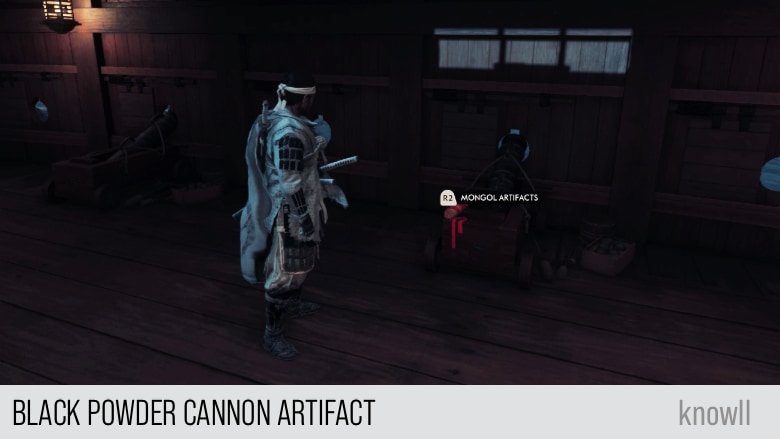 Visit our Ghost of Tsushima 100% Walkthrough to get more details.