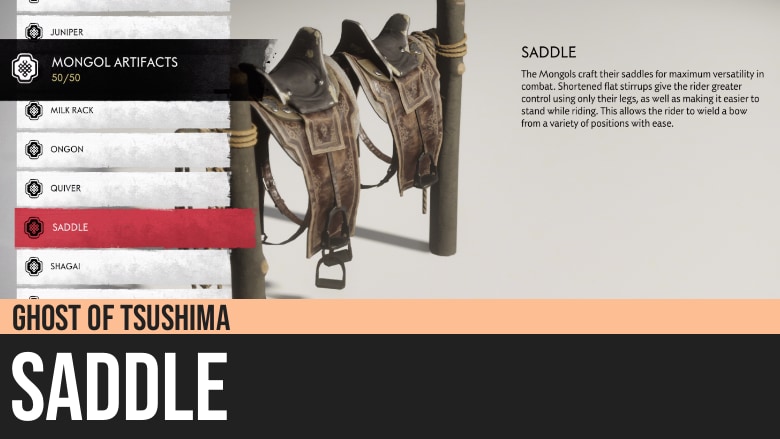 Ghost of Tsushima: Saddle
Ghost of Tsushima's Saddle is a Mongol Artifact that you can find in Stone Arch Crossing. A variety of Mongol Artifacts can be found in enemy forts, encampments, and dwellings across the island.
The Mongols craft their saddles for maximum versatility in combat. Shortened flat stirrups give the rider greater control using only their legs, as well as making it easier to stand while riding. This allows the rider to wield a bow from a variety of positions with ease.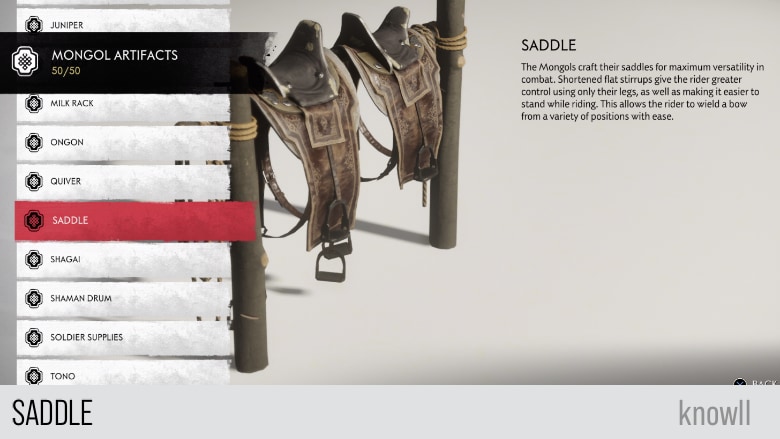 Saddle Map and Location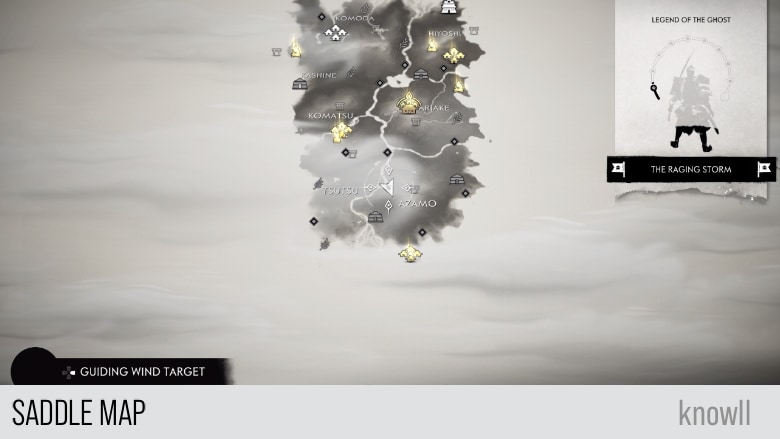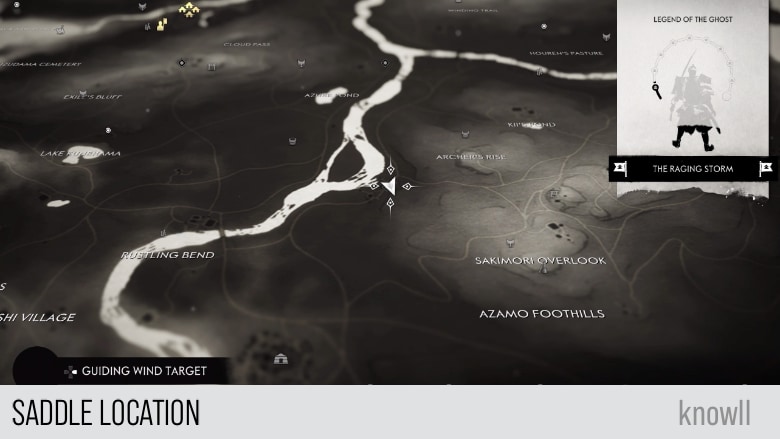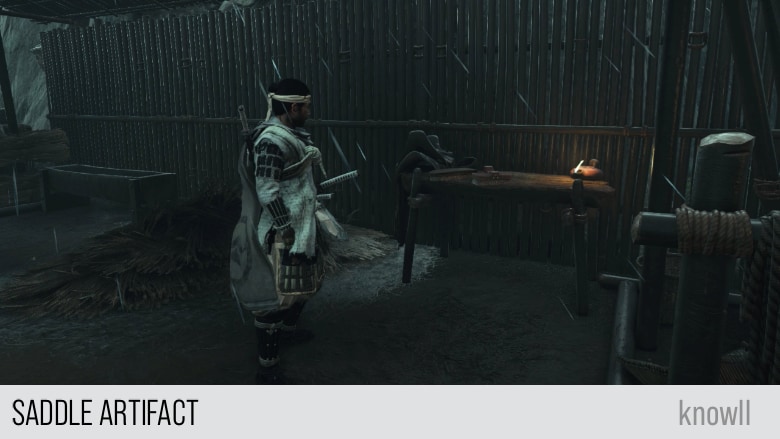 Visit our Ghost of Tsushima 100% Walkthrough to get more details.