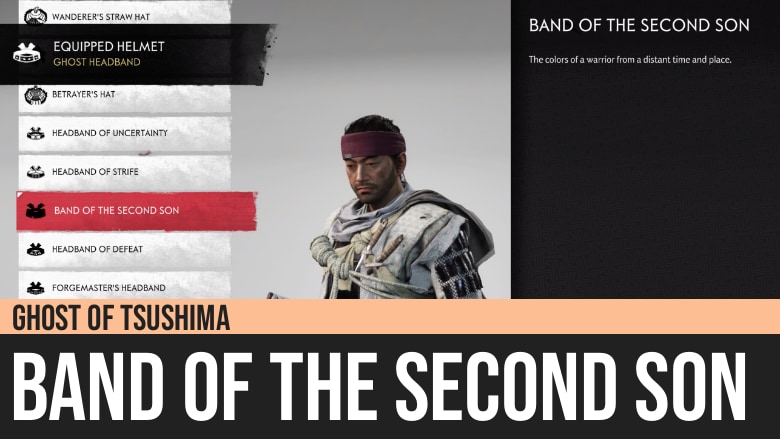 Ghost of Tsushima: Band of the Second Son
Ghost of Tsushima's Band of the Second Son is one of the Helmets available for Jin in the game. It can be found on top of a pagoda in the Omi Monastery.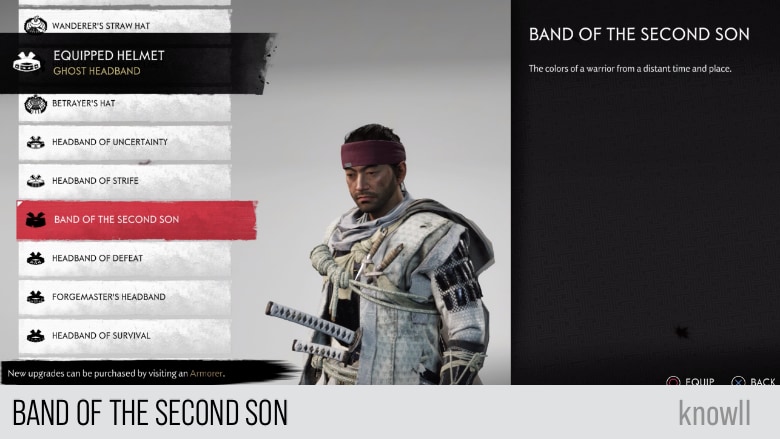 Band of the Second Son Map and Location
Visit the Omi Monastery. You can see below where it is placed on the map.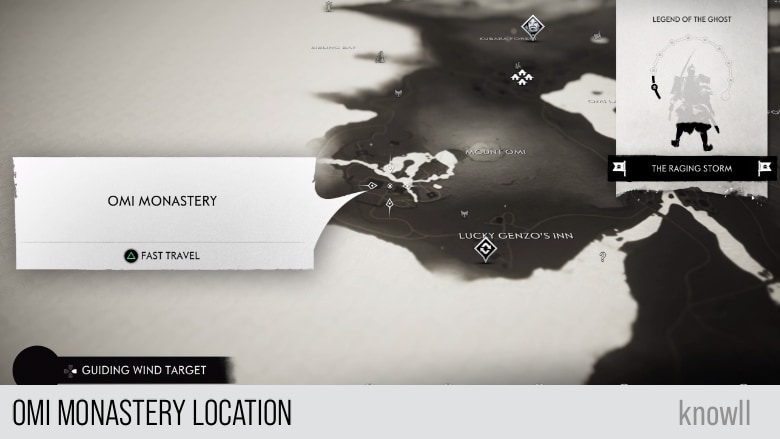 Climb the Omi Monastery Pagoda
The headband is located on top of the pagoda shown below. Climbing the pagoda is easy once you are able to access the first grapple point.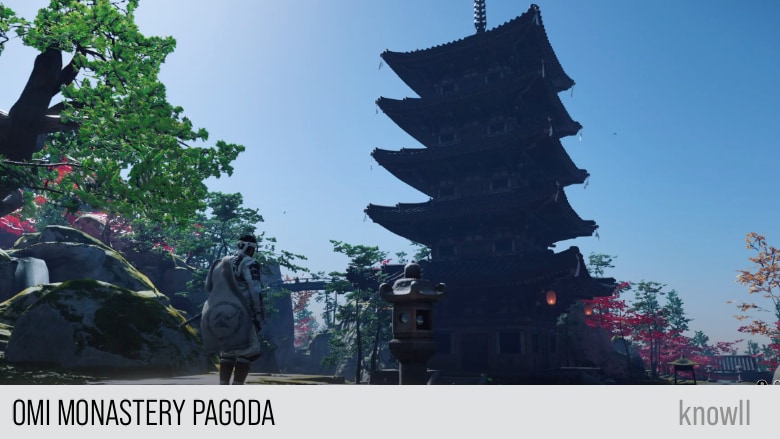 In most pagoda temples in the game, you can easily access the grapple point by jumping in front of the roof edge.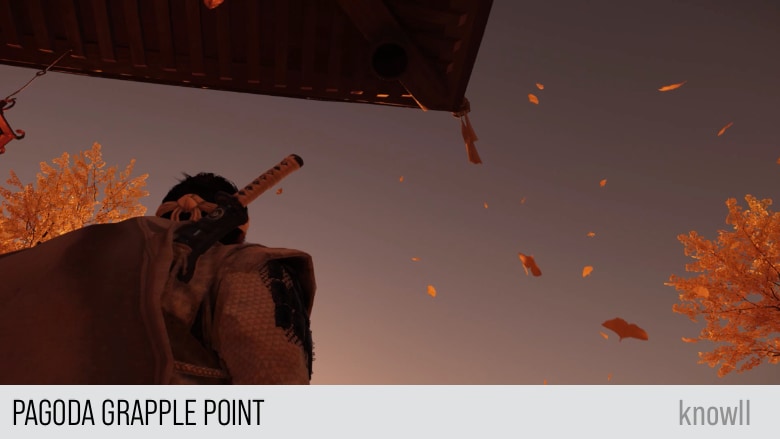 This is called the Jump Grapple, where the grapple point appears after jumping towards it.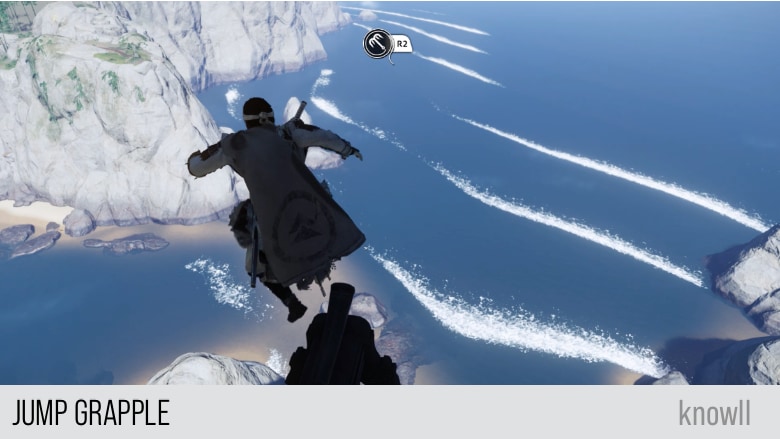 However, for the Omi Pagoda, you will not be able to do this as the grapple point is too far and jumping will not be able to access it.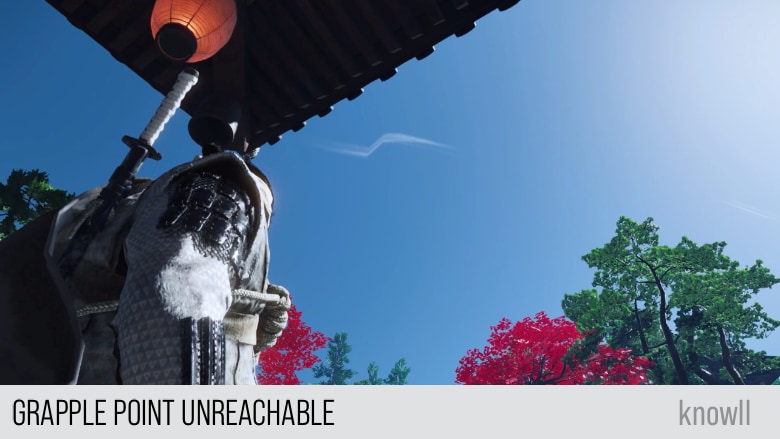 Hence, you would have to find another approach for reaching the first roof floor of the temple. The view below shows the path that will help you access it.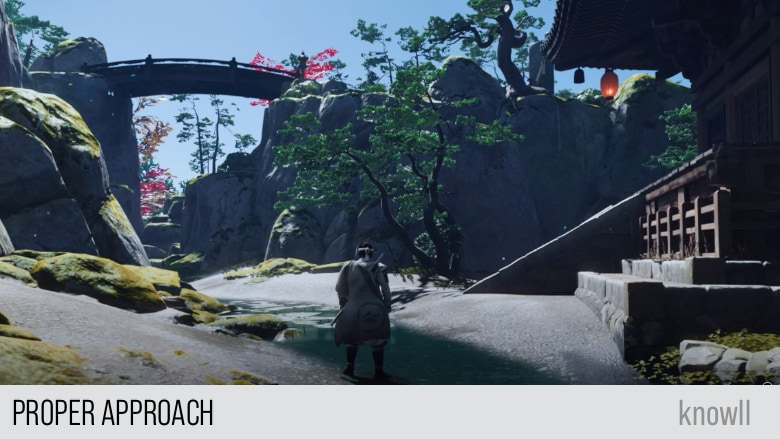 Walk towards the bridge shown above and you will see a position where you can easily access the grapple point.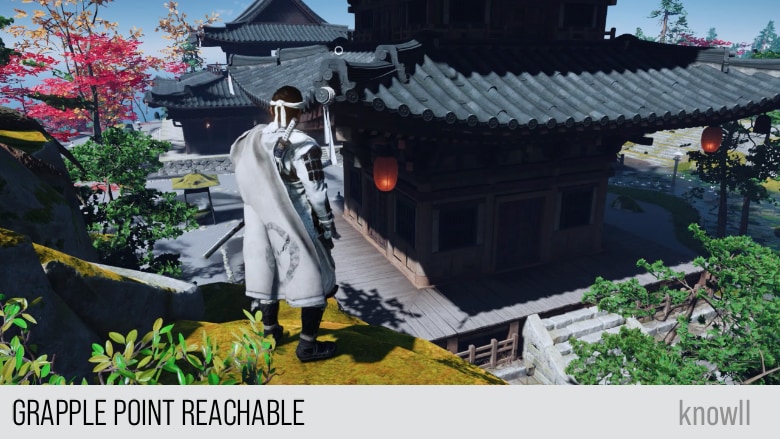 After reaching the temple roof, climb using a sequence of jump and grapple, until you reach the highest roof.
Collect the Band of the Second Son
Climb the top roof and your reward will be waiting there.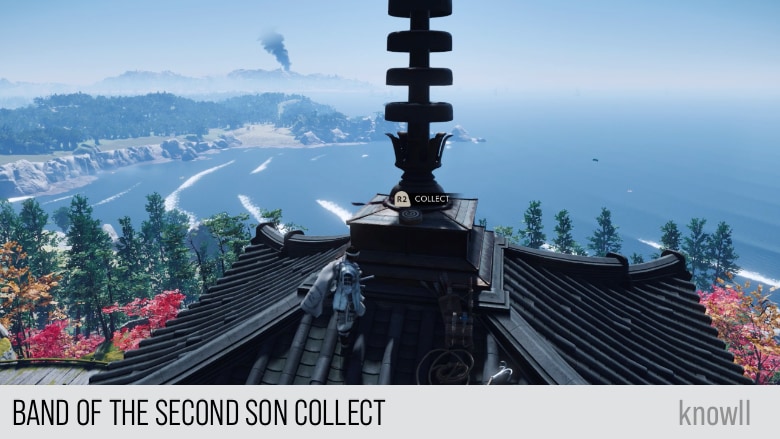 Visit our Ghost of Tsushima 100% Walkthrough to get more details.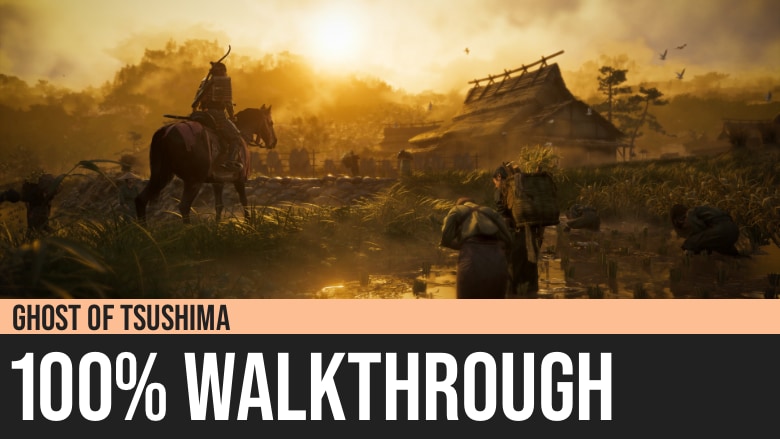 By supporting us on Patreon, you help us in production and content creation.