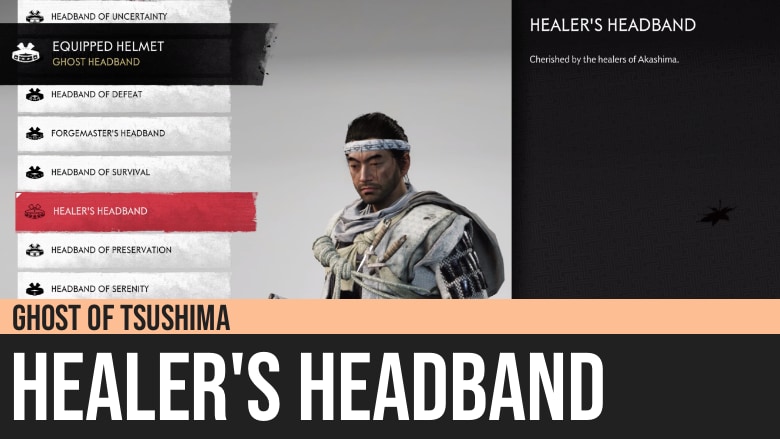 Ghost of Tsushima: Healer's Headband
Ghost of Tsushima's Healer's Headband is one of the Helmets available for Jin in the game. It can be found on top of a temple in Akashima Village.
Cherished by the healers of Akashima.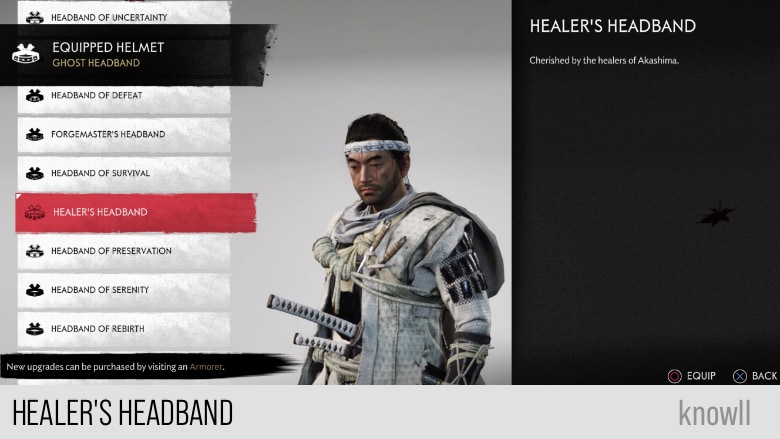 Healer's Headband Map and Location
The Healer's Headband is located in the Akashima Village. Fast travel to this village.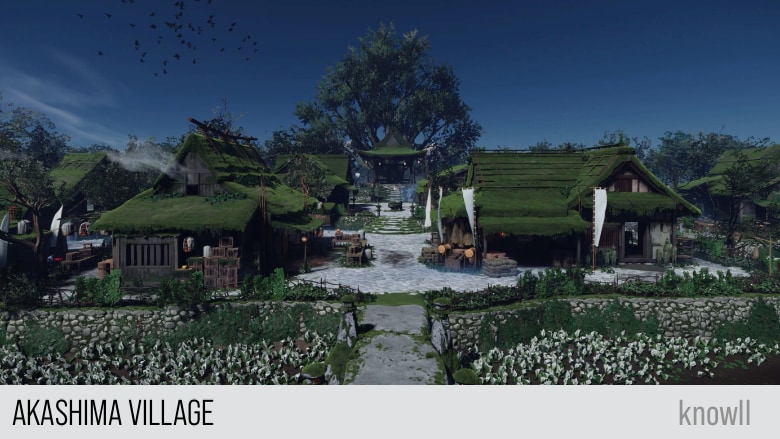 As the headband is located on the roof of a temple, you need to see the exact location from the map below.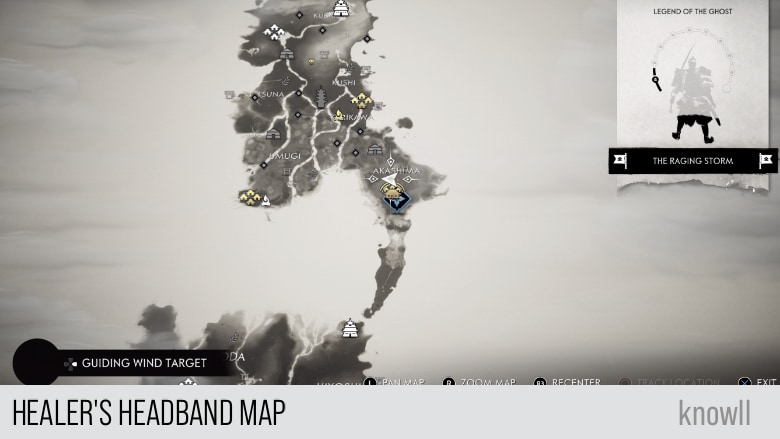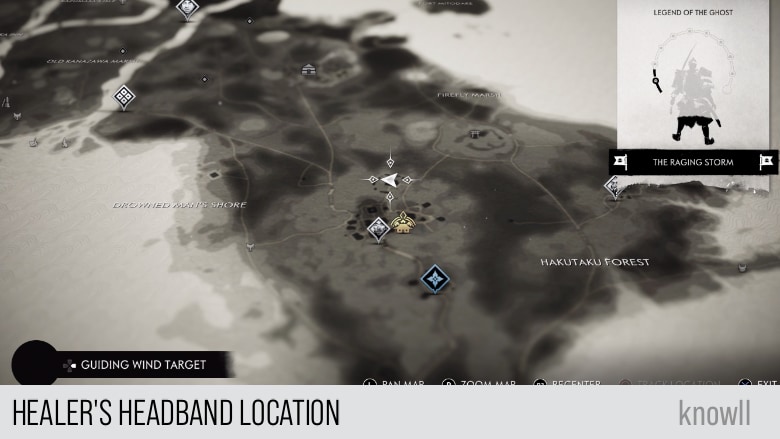 Climb the Temple
Once you have reached the temple, climb it. The headband is located on an opening on the rooftop.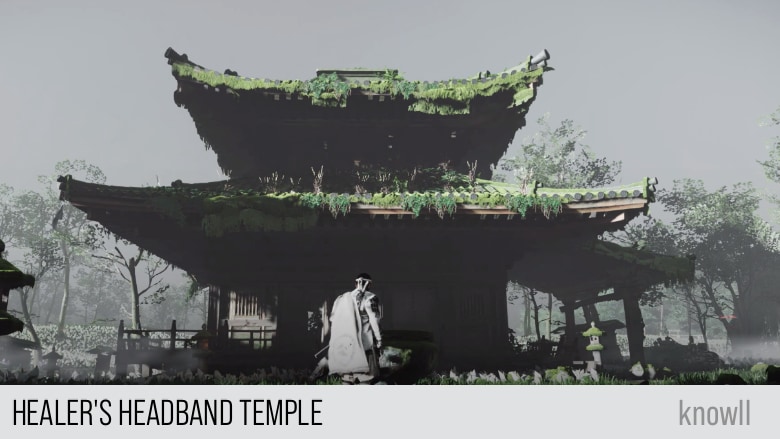 You can use the edges of the roof as grapple points. You need to position yourself so you can do the jump-grapple action.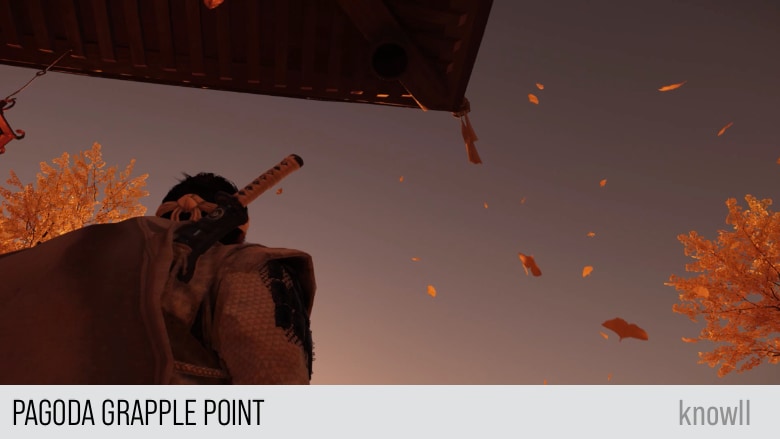 The mechanic below can be used for all the other temples, pagodas, or lighthouses you will climb, using the technique called Jump Grapple. After jumping, the grapple trigger will show up and you will be able to climb.
This scene below is taken from a lighthouse, but the principle is the same.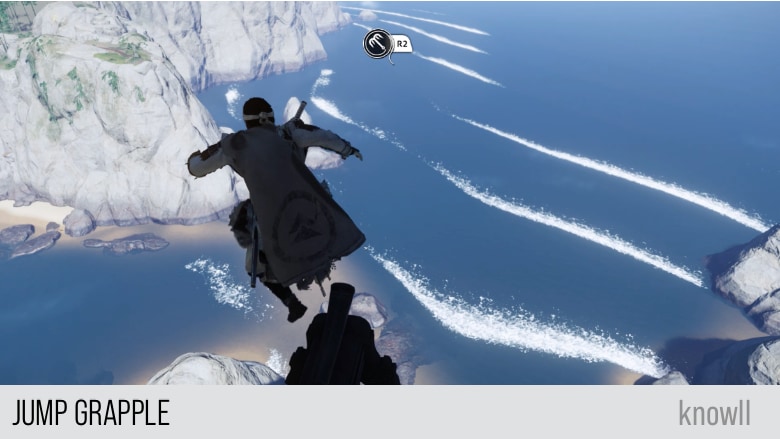 Now that you are on the roof, explore and you will see after a few steps this opening.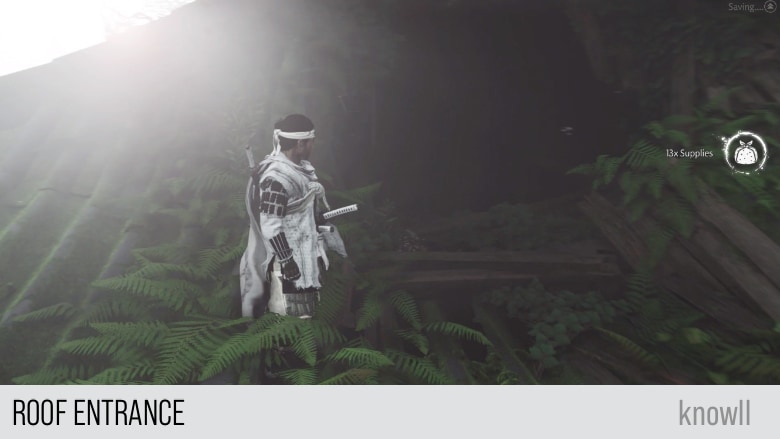 Collect the Healer's Headband
Enter the opening and your reward will be waiting there.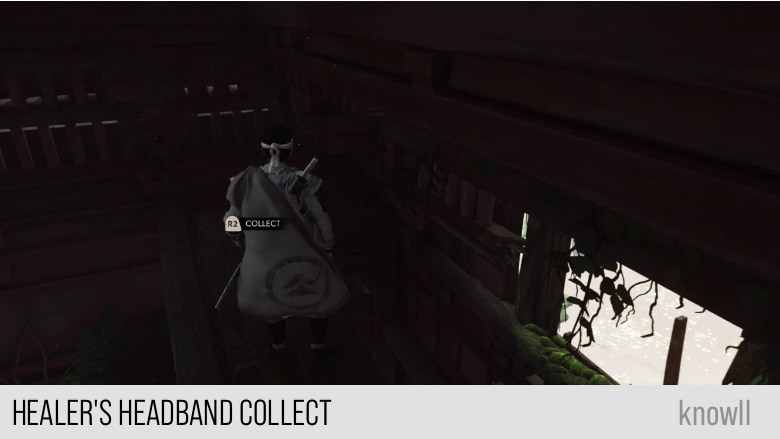 Visit our Ghost of Tsushima 100% Walkthrough to get more details.