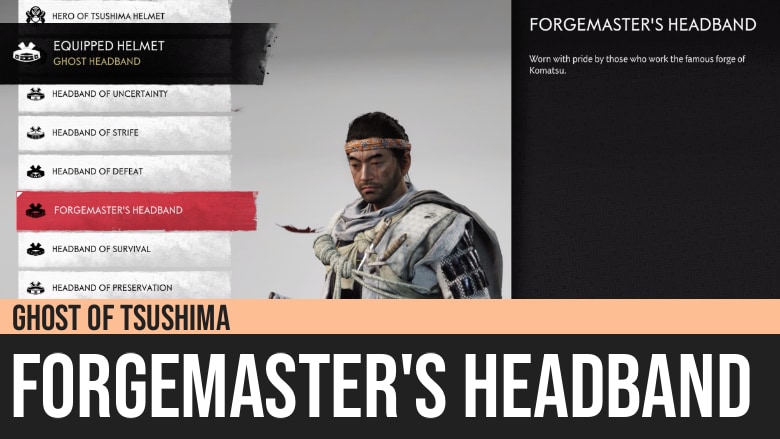 Ghost of Tsushima: Forgemaster's Headband
Ghost of Tsushima's Forgemaster's Headband is one of the Helmets available for Jin in the game. It can be found on top of the main building in the Komatsu Forge.
Worn with pride by those who work the famous forge of Komatsu.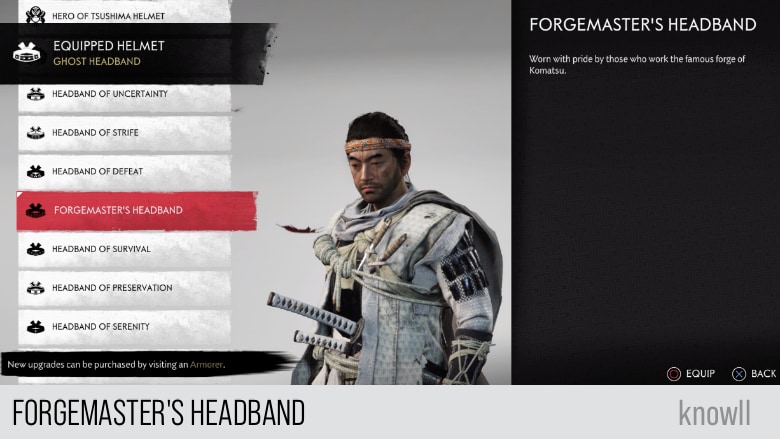 Forgemaster's Headband Map and Location
Visit the main building of Komatsu Forge. You can see below where it is placed on the map, also the exact location when zoomed.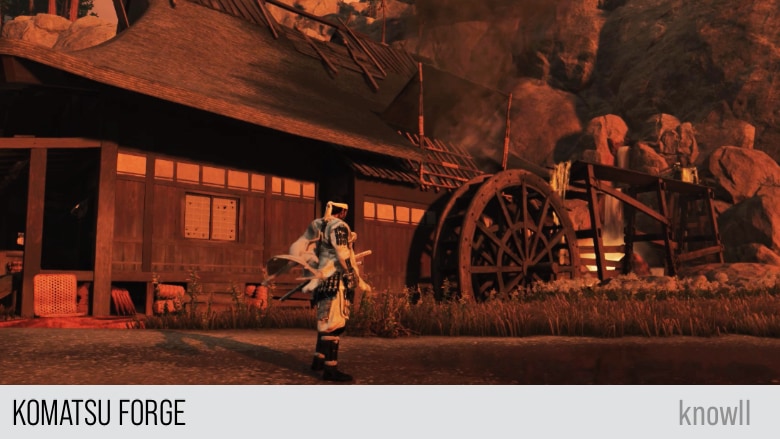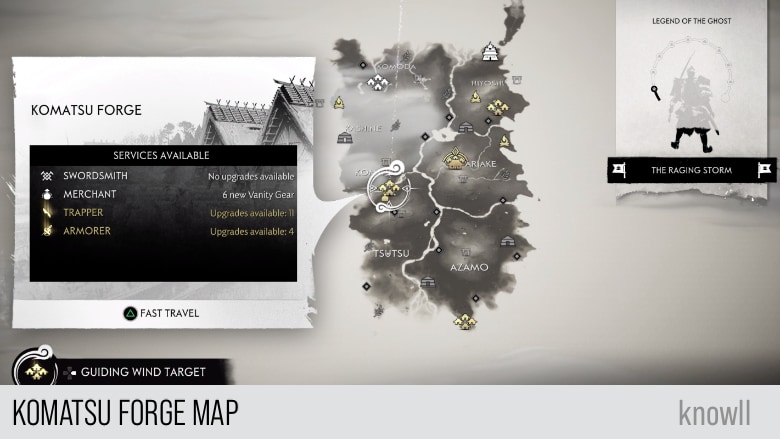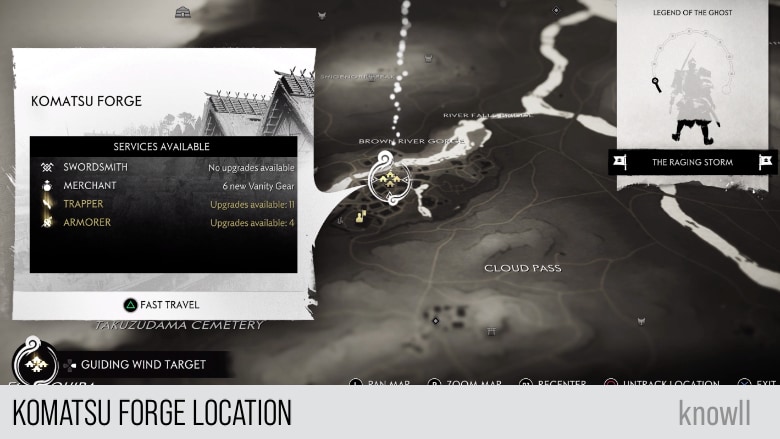 Climb the Komatsu Forge
You need to find a good path to be able to climb the top of the forge. In the scene below, you can begin from the left side and move to the right side. You will be able to climb the structure on left side as it's relatively low.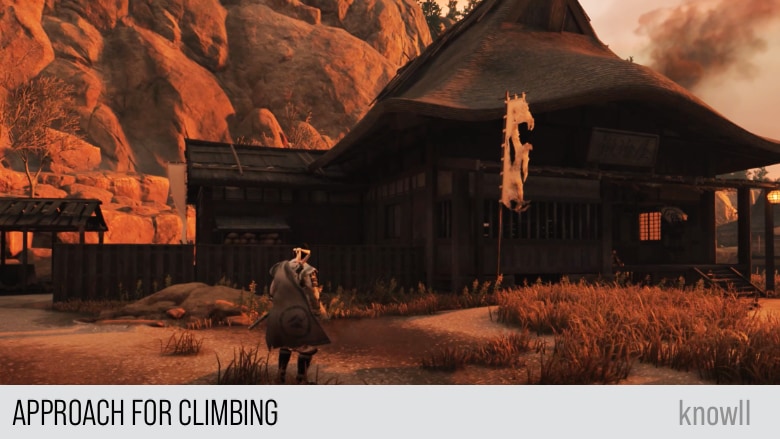 Now that you have climbed the leftmost structure, your path is set and clear. Move toward the opening on the center of the forge's roof.
Go down on that opening and you will see a beam where you can walk towards the reward.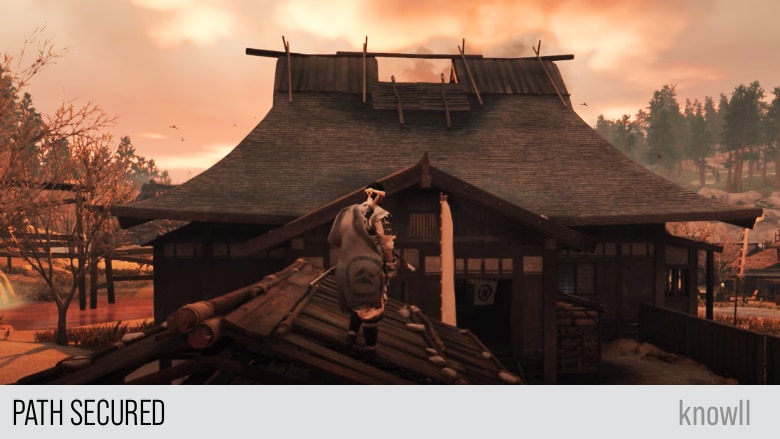 Collect the Forgemaster's Headband
Climb down from the roof and your reward will be waiting here.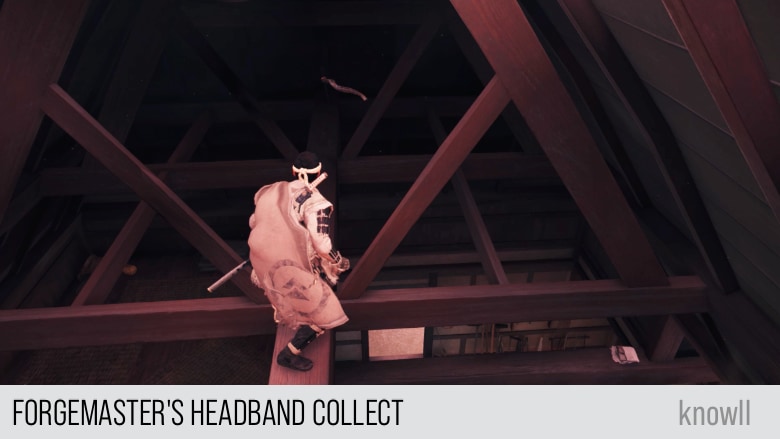 Visit our Ghost of Tsushima 100% Walkthrough to get more details.