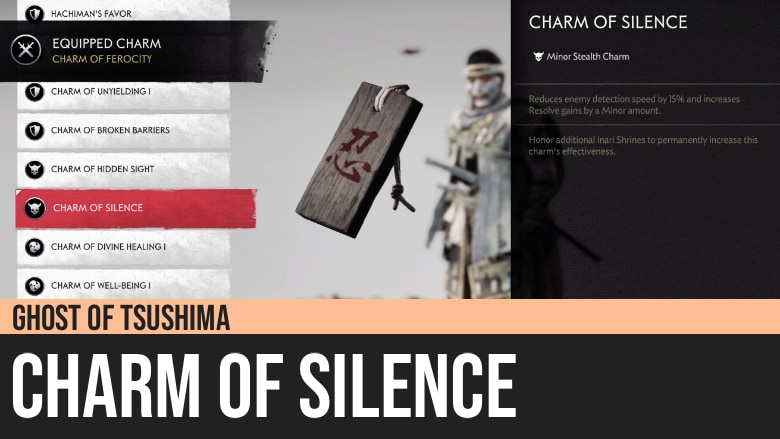 Ghost of Tsushima: Charm of Silence
Ghost of Tsushima's Charm of Silence is an Omamori charm that reduces enemy detection speed by 15% and increases Resolve gains by a Massive amount. It is acquired by completing 24 Inari Shrines.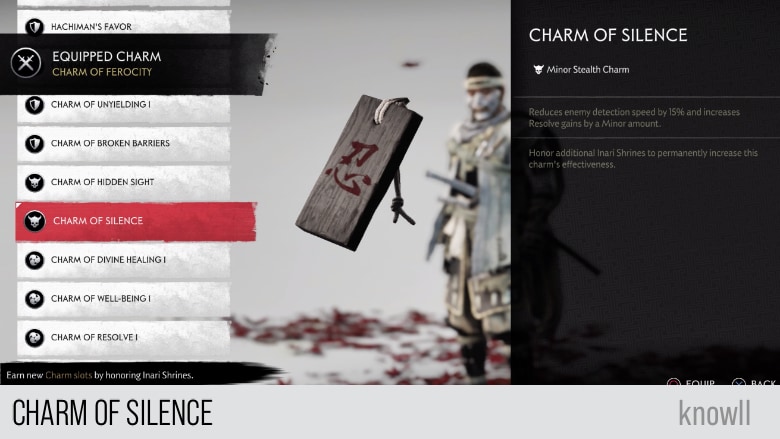 How to Acquire Charm of Silence
There are 49 Inari Shrines you can find in the game. However, you only need to honor 24 shrines to acquire the Charm of Silence.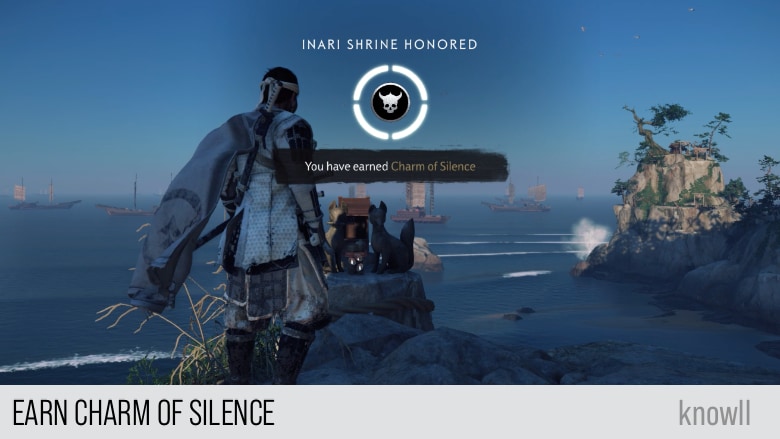 Your quest for Inari Shrines does not end there though, as there are progression and growth for your charm. The more shrines you unlock, the stronger your Charm of Silence becomes.
The Charm of Silence begins with Minor Resolve bonus. Once you have fully upgraded it by honoring more shrines, it will give Massive Resolve bonus.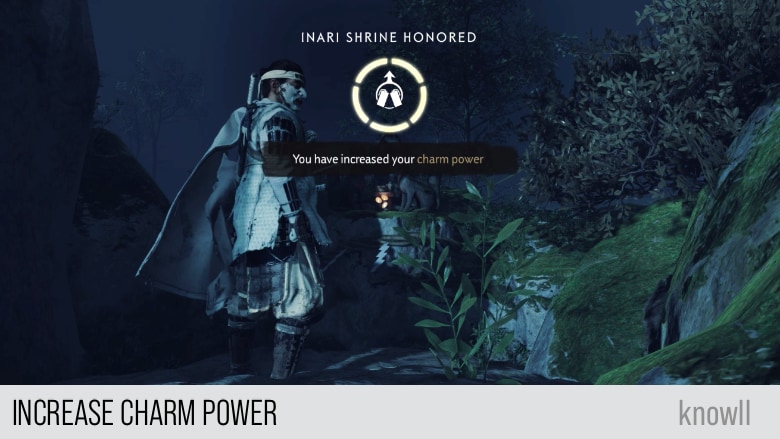 View our Inari Shrines guide so you can see all of the 49 locations where the shrines are located.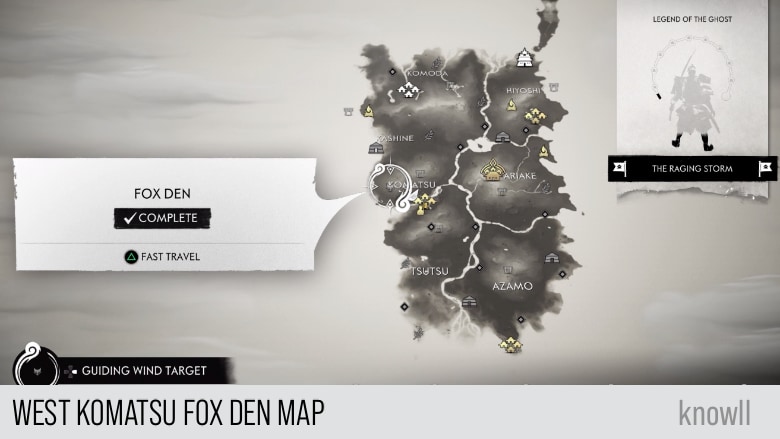 Equipping Charms
You can equip charms by placing them in available charm slots.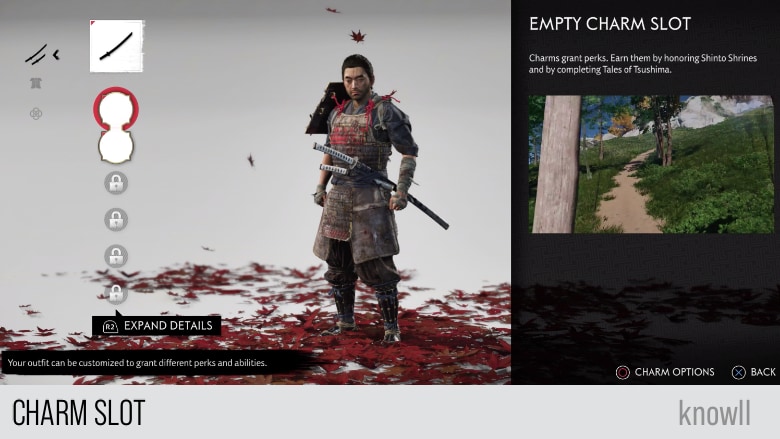 Unlocking Charm Slots
You can increase the number of your charm slots by discovering Inari Shrines which are scattered throughout the island of Tsushima.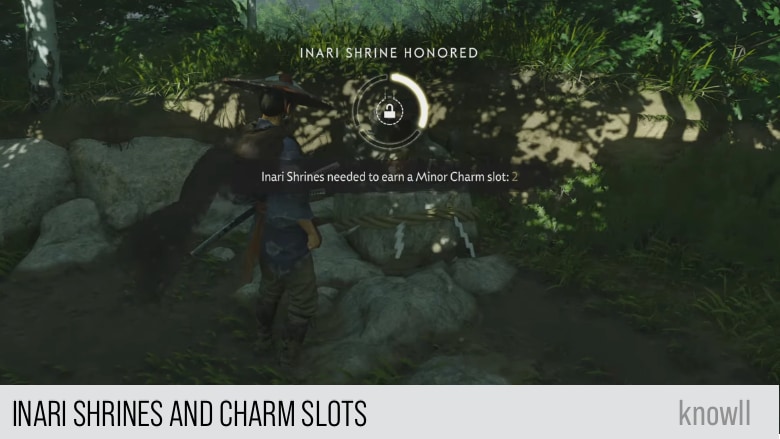 Visit our Ghost of Tsushima 100% Walkthrough to get more details.