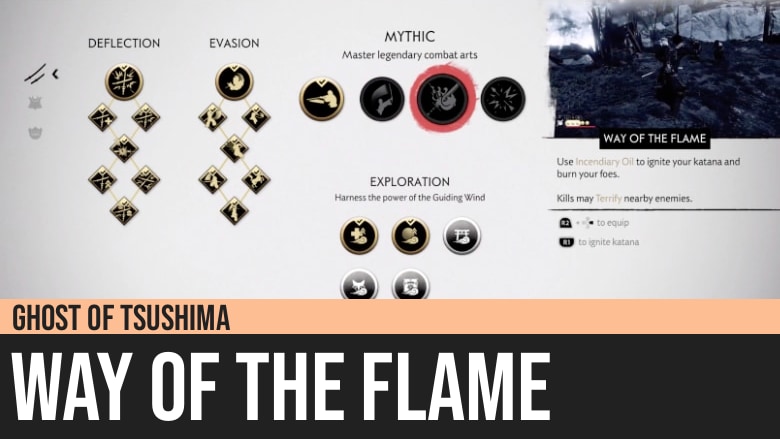 Ghost of Tsushima: Way of the Flame
Ghost of Tsushima's Way of the Flame is a Mythic Technique that enables Jin to use Incendiary Oil to ignite his katana and burn his foes.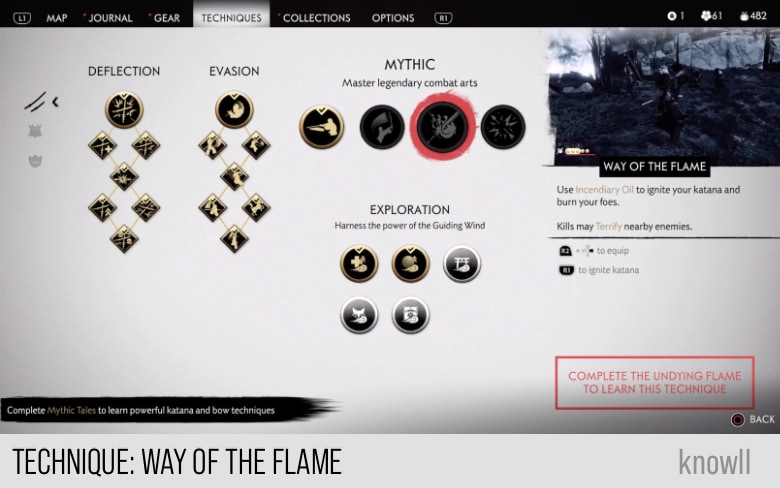 You can access and learn techniques through the Techniques menu. You will consume Technique Points for learning them.