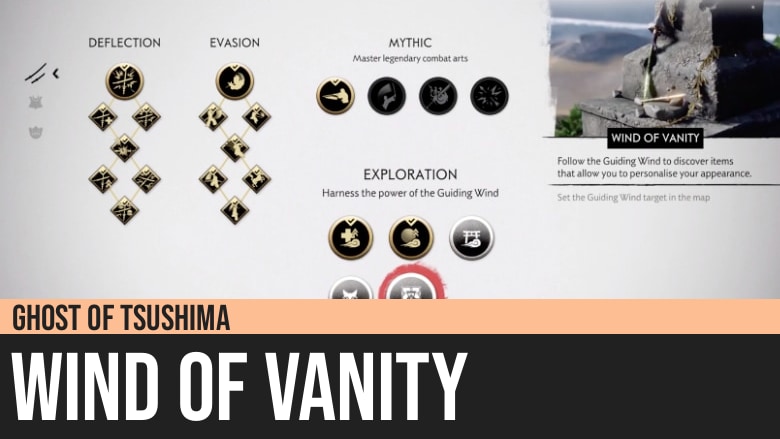 Ghost of Tsushima: Wind of Vanity
Ghost of Tsushima's Wind of Vanity is an Exploration Technique that enables Jin to follow the Guiding Wind to discover items that allow him to personalize his appearance.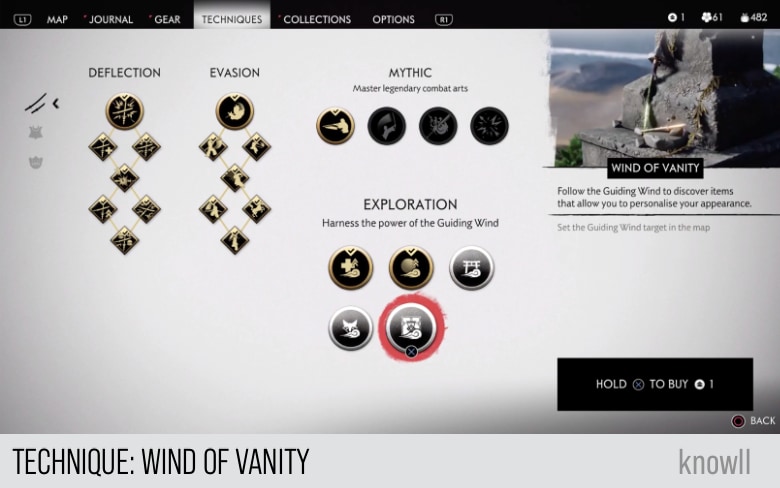 You can access and learn techniques through the Techniques menu. You will consume Technique Points for learning them.