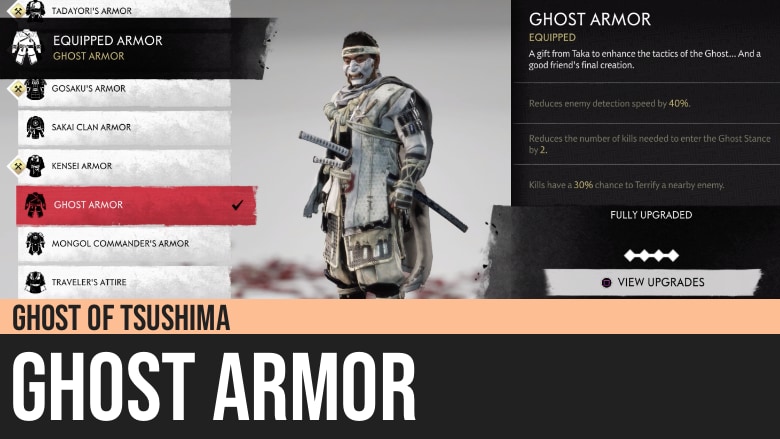 Ghost of Tsushima: Ghost Armor
Ghost of Tsushima's Ghost Armor is a gift from Taka to enhance the tactics of the Ghost, and a good friend's final creation.
It is one of the available armor sets Jin can use in fighting the Mongol army with style.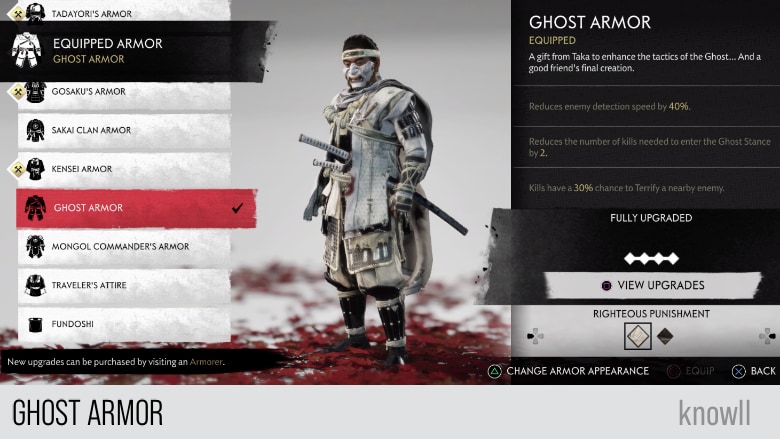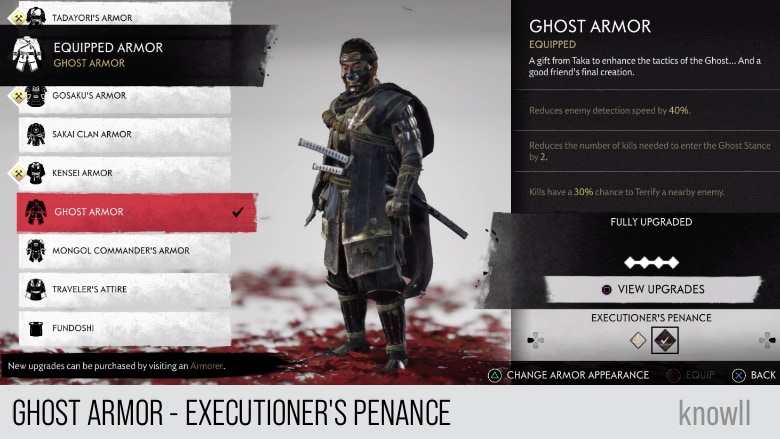 You can access the armor sets via the Outfit menu.