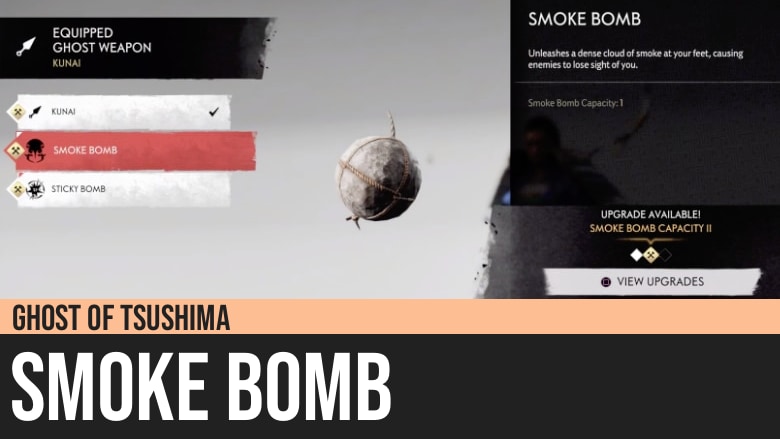 Ghost of Tsushima: Smoke Bomb
Ghost of Tsushima's Smoke Bomb is a weapon that unleashes a dense cloud of smoke at your feet, causing enemies to lose sight of you.
it is one of the additional weapons Jin cause use both as a Ghost and as a Samurai.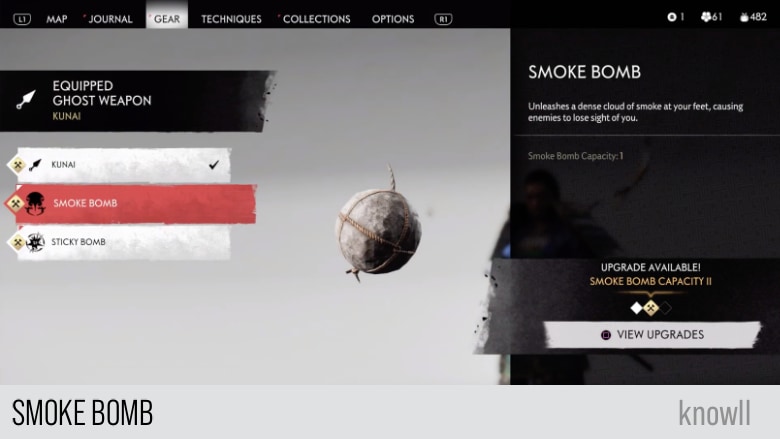 If you would like to see more weapons of Jin, see our Weapons Guide.