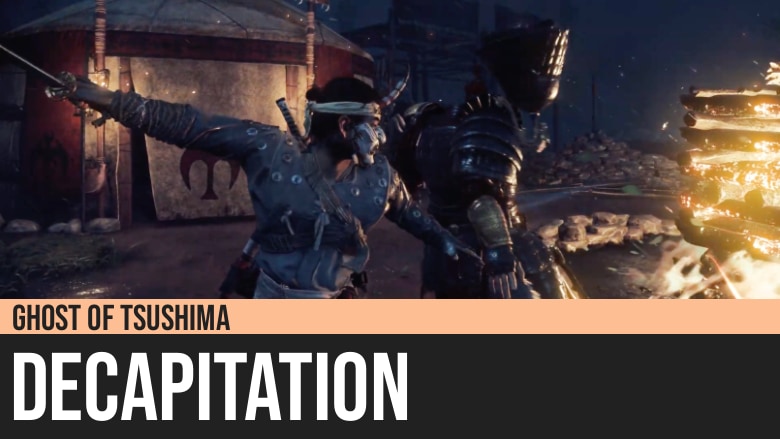 Ghost of Tsushima: Decapitation
Ghost of Tsushima's Decapitation mechanic enables Jin to cut clean the head of his enemies. It is one of the ways he can dispose of his targets using stealth.
In the scenario below, the trigger for Slaughter shows up. It is one of the sneak attacks that Jin can perform, like Assassination and Chain Assassination.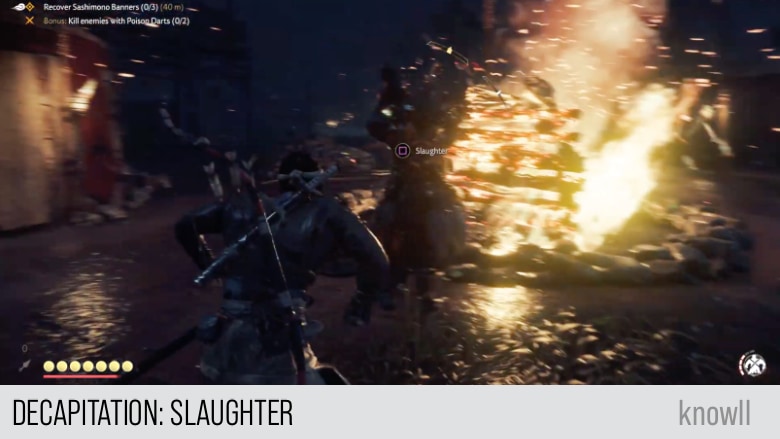 In this slowed-down view of the attack, you can see the sword of Jin swinging and cutting the neck of his target.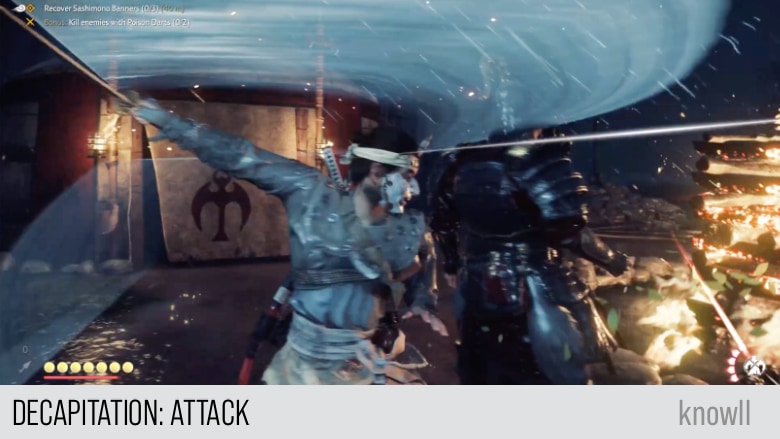 This causes the head of his enemy to fall down.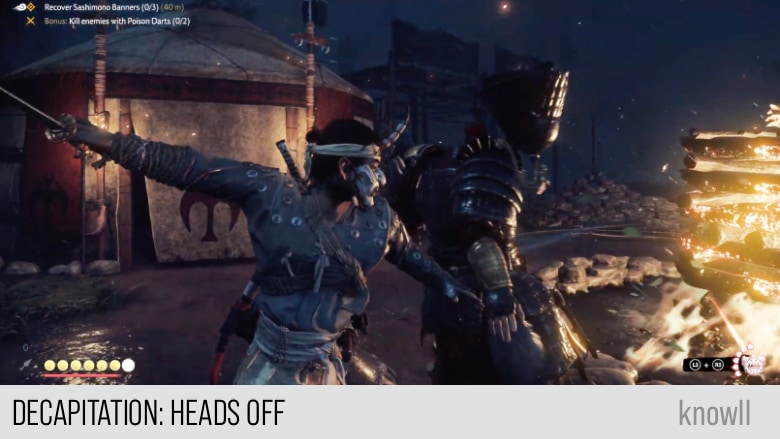 Visit our Ghost of Tsushima 100% Walkthrough to get more details.