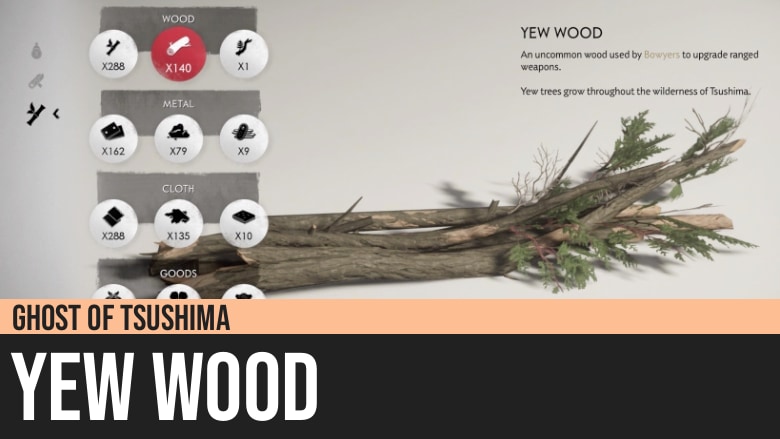 Ghost of Tsushima: Yew Wood
Ghost of Tsushima's Yew Wood is an uncommon wood used by Bowyers to upgrade ranged weapons. Yew trees grow throughout the wilderness of Tsushima.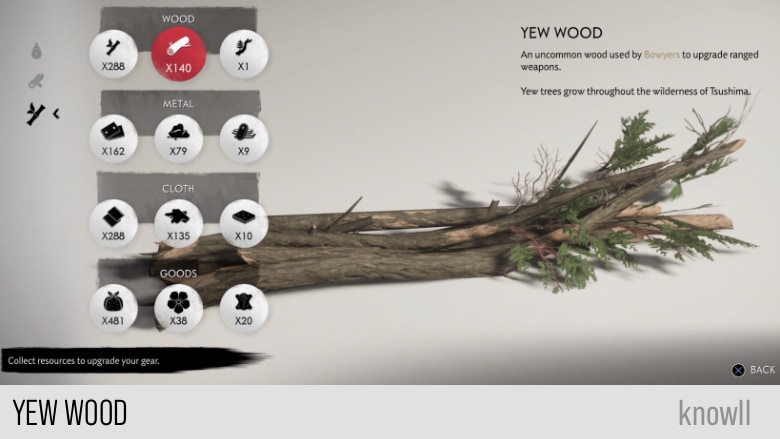 For all the various kinds of material, you collect them by pressing R2.
Yew Wood can be found in forests.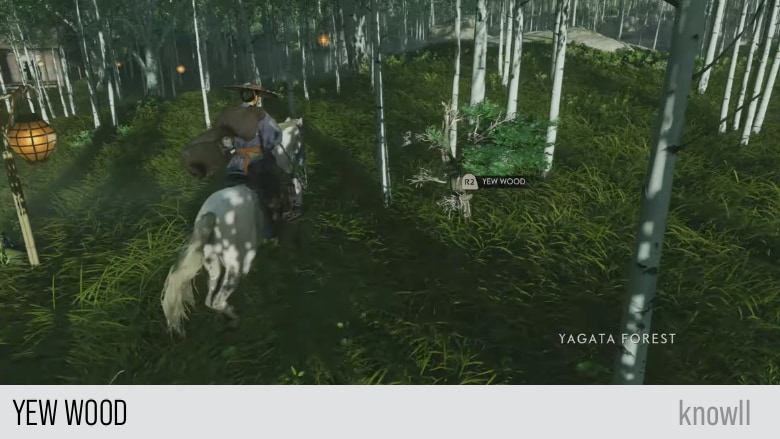 Visit our Ghost of Tsushima 100% Walkthrough to get more details.