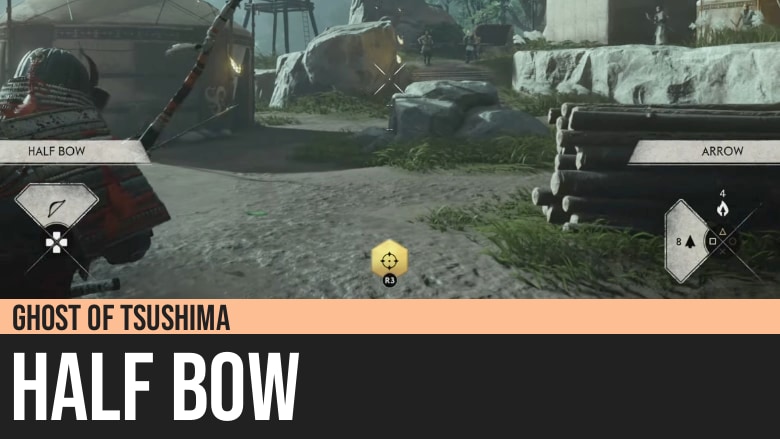 Ghost of Tsushima: Half Bow
Ghost of Tsushima's Half Bow is a weapon described in the game as providing moderate damage and draw speed. Once a gift from Lord Nagao to Sensei Ishikawa, now wielded by the sensei's new student.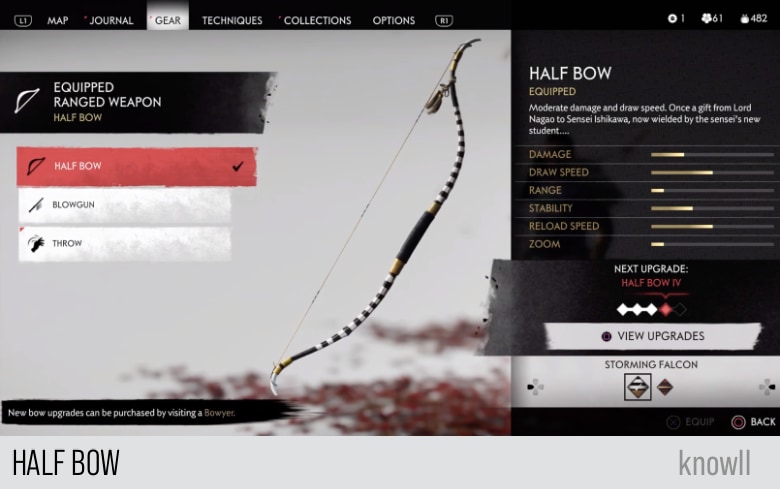 It is one of the additional weapons Jin Sakai can use both as a Samurai and as the Ghost. It allows him to attack and defeat enemies from afar.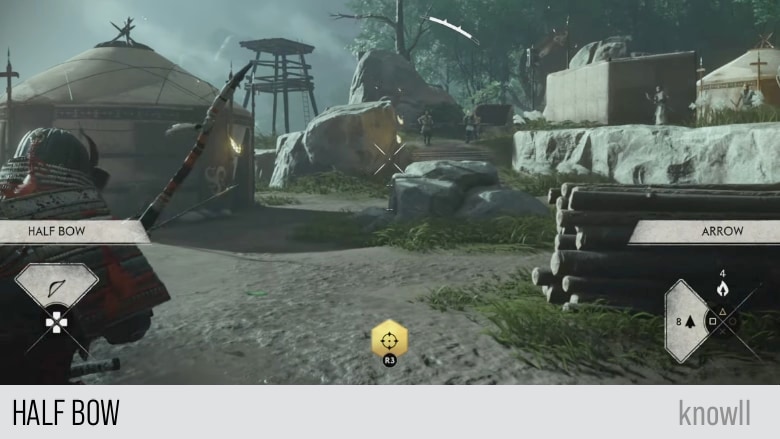 Upgrading Half Bow
By collecting special items and materials, you will be able to upgrade the Half Bow.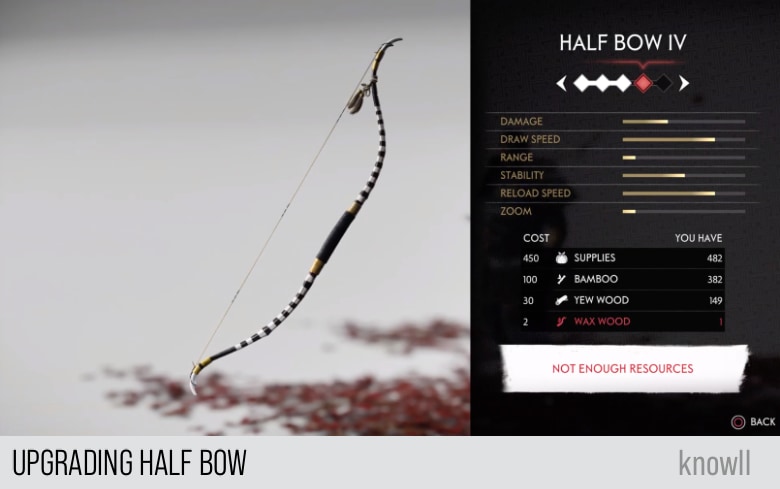 You can see the attributes of your current Half Bow from your Gear menu.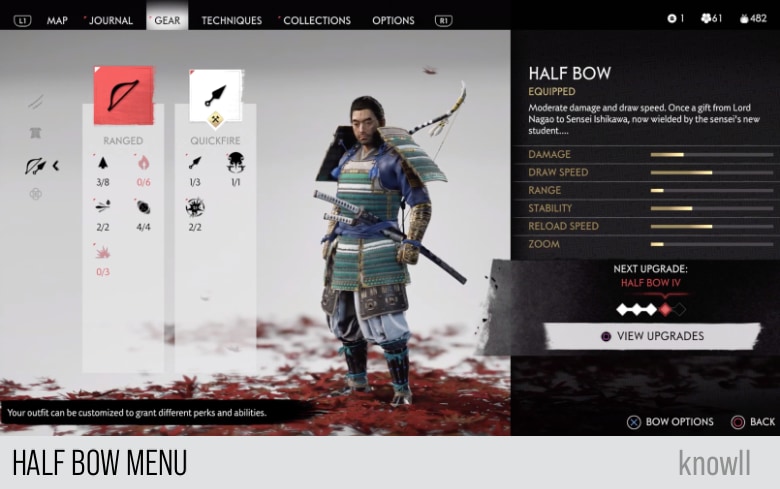 The other kind of bow Jin can use is called the Longbow, which uses Heavy Arrows that can hit targets like a shotgun.