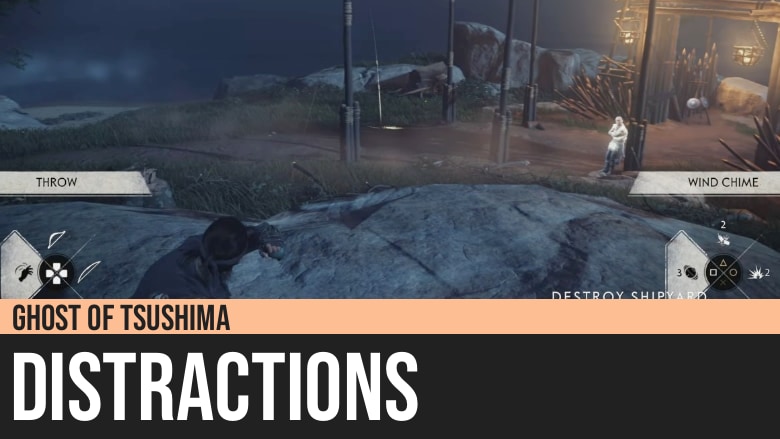 Ghost of Tsushima: Distractions
Ghost of Tsushima's Distraction mechanic enables Jin to get the attention of enemies and set up scenarios where sneak attacks can effectively happen. Example tools used by Jin for distractions are Wind Chimes and Firecrackers.
You can set the location where the distraction will occur.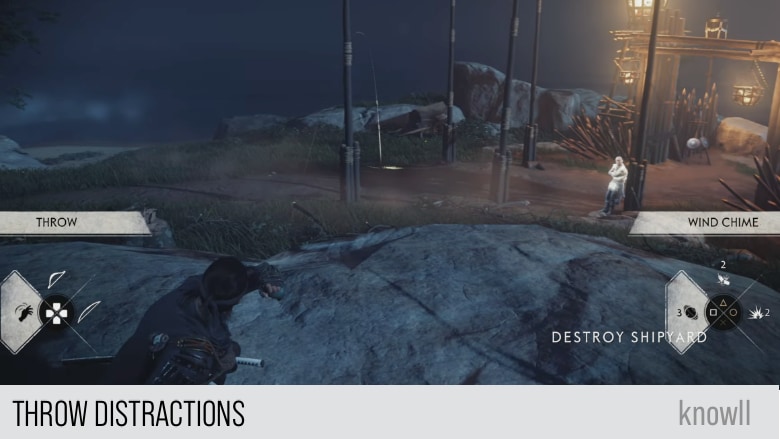 And after you get the attention of the target, you can proceed with assassination.