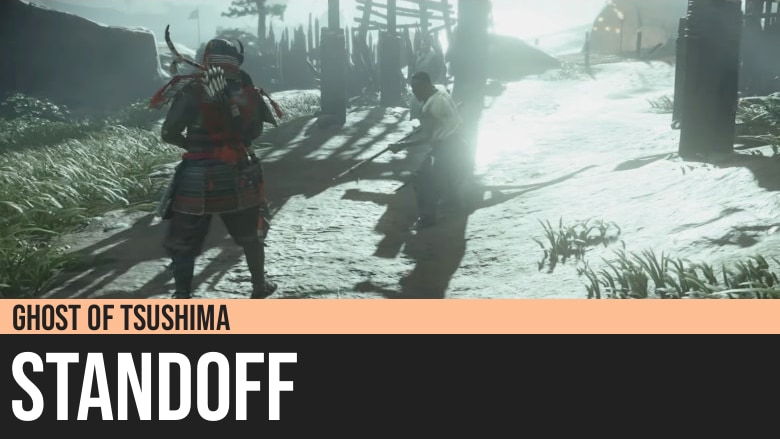 Ghost of Tsushima: Standoff
Ghost of Tsushima's standoff is a mechanic where Jin can fight enemies in a duel, providing an old, film-like experience in combat.
Duels are amazing in Samurai films, and Sucker Punch wanted to bring that experience in the game.
Standoffs Mechanic
When approaching enemy territory, you can challenge foes to a Standoff. Once your enemy approaches, hold the Triangle button. As soon as they attack, release the Triangle button to defeat them in one deadly strike.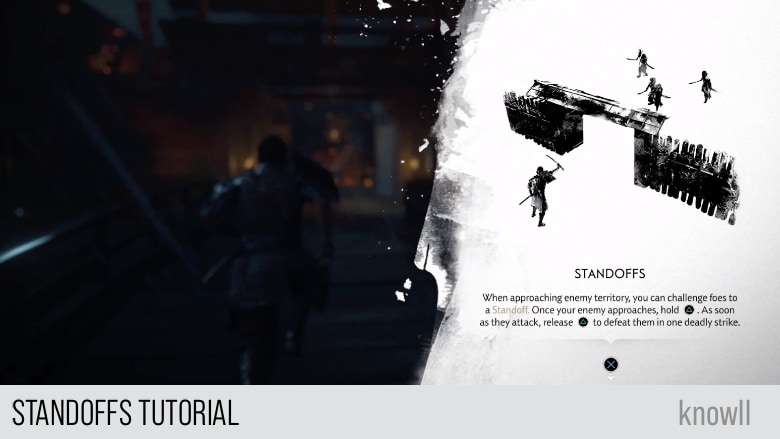 The screen will adjust as though you are in a Samurai film, with matching dark borders below and above the visible screen.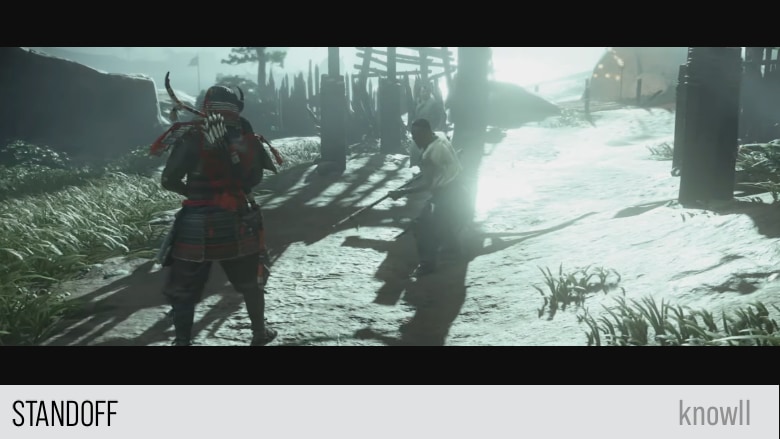 You initiate a Standoff by pressing the D-Pad Top Button.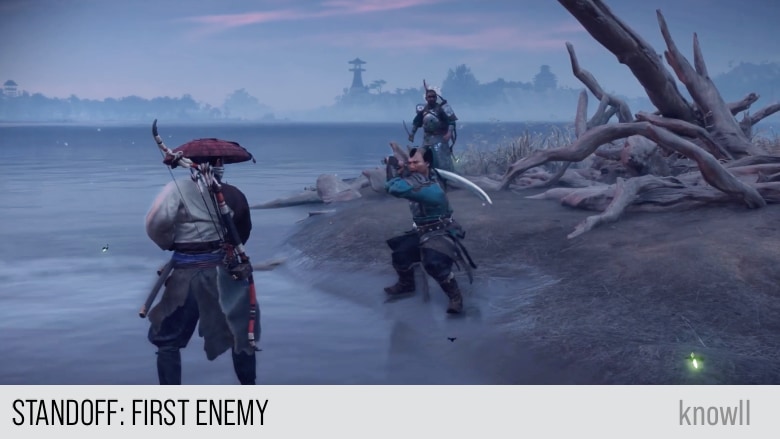 While in Standoff, you have to slay your enemies with well-timed, one-hit-kill attacks. Your enemies will take their turn, fighting as honorable as they can.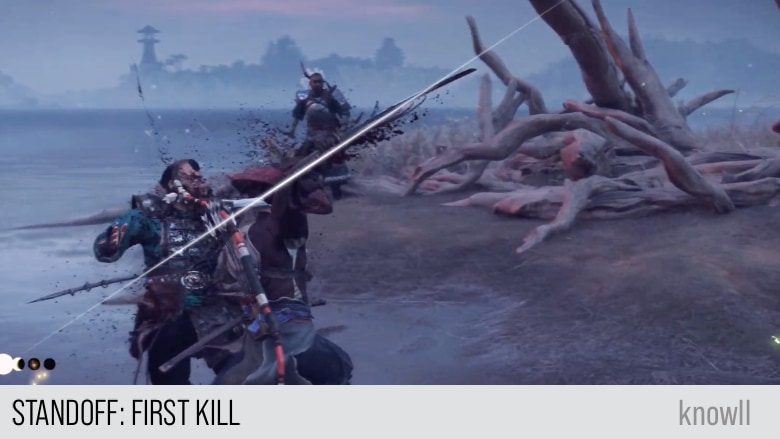 In the scenario below, Jin was able to kills three enemies in Standoff.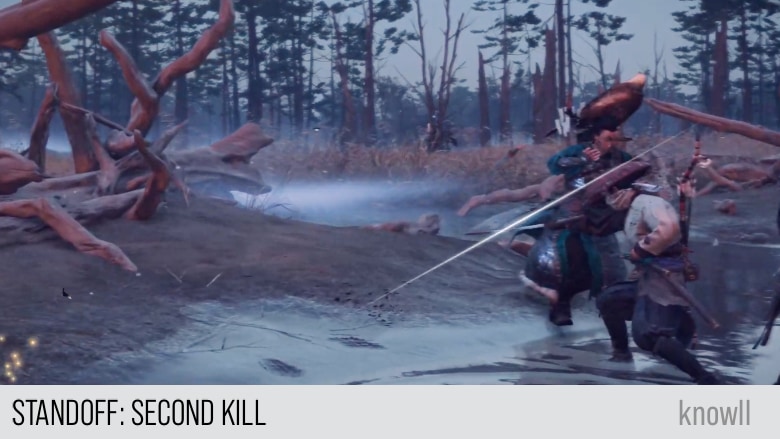 You will notice the Standoff is over as the cinematic borders disappear. Also, the enemies no longer die with one-hit attacks.