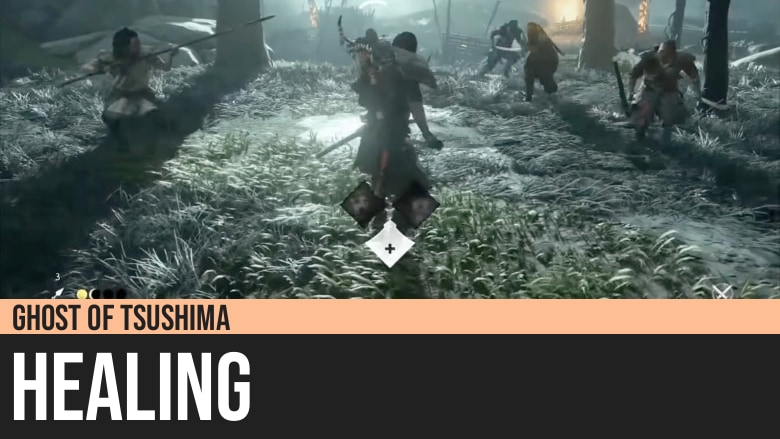 Ghost of Tsushima: Healing
Ghost of Tsushima's healing mechanic enables Jin to regain lost health due to damage caused by enemy attacks, in exchange for consuming Resolve.
You initiate healing through the quick menu shown below.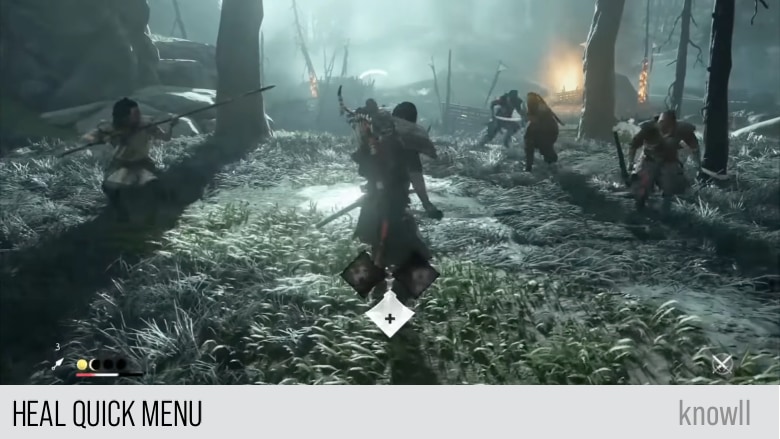 Resolve is a resource that gets built up during combat and can be used to either heal or execute special attacks.