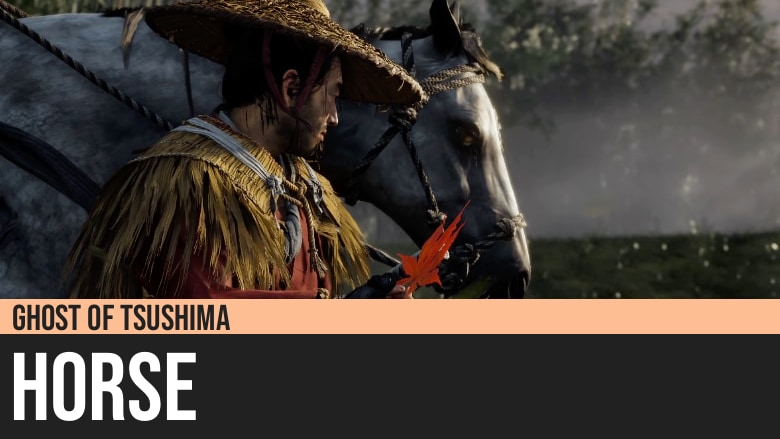 Ghost of Tsushima: Horse
Ghost of Tsushima's horse is Jin's primary means of exploring the various locations on the island of Tsushima. You can acquire your horse in the early part of the game.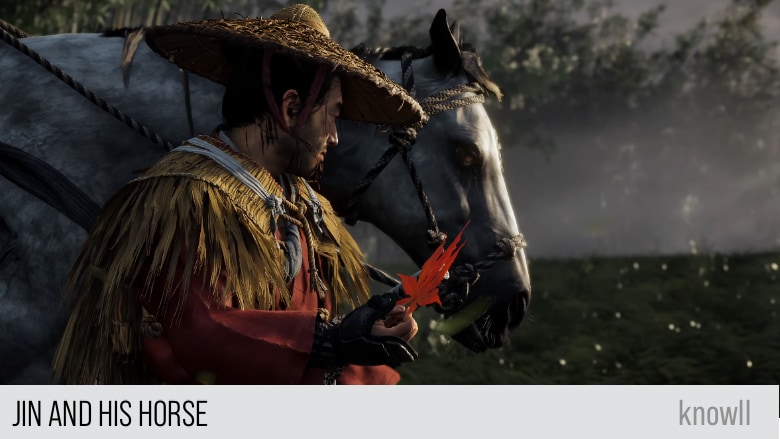 After meeting Yuna at the early part of the game, you will be able to select a horse.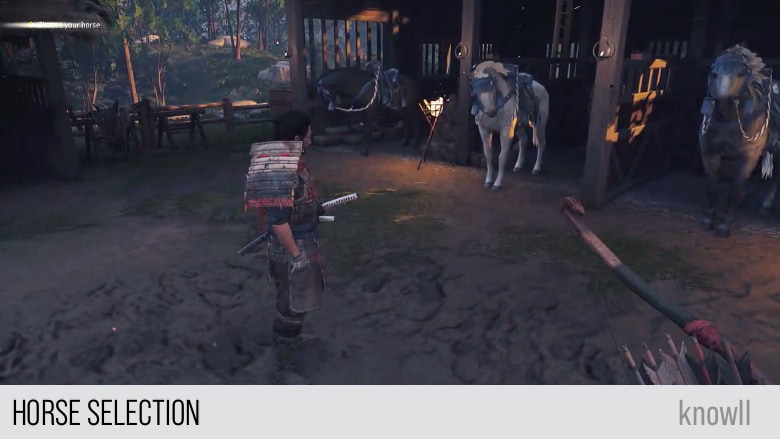 Choose carefully though as the horse will become permanent and will be with you in the entire gameplay.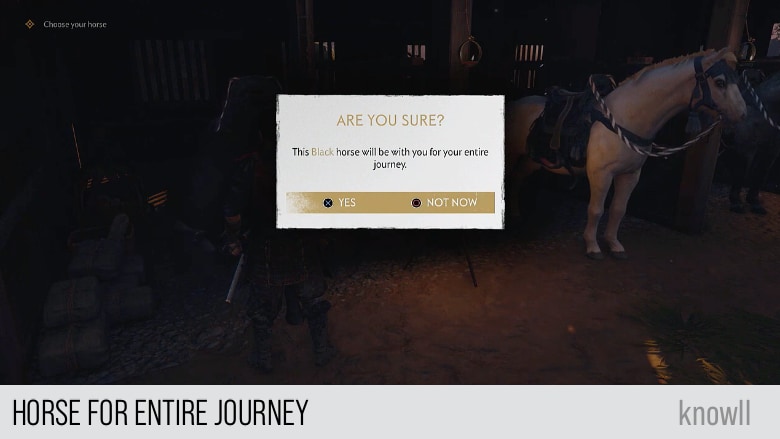 You will then be able to select a name for the horse. You only have three choices though.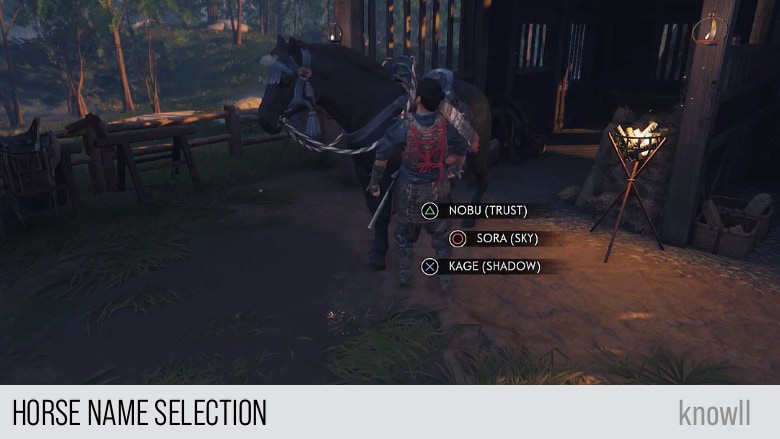 Choose carefully as well as this will become permanent for your game.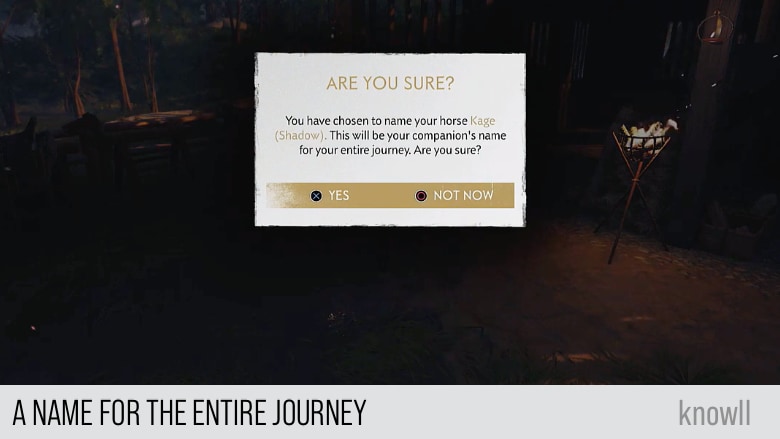 After you acquire your horse, you can summon it through the quick menu as shown below.