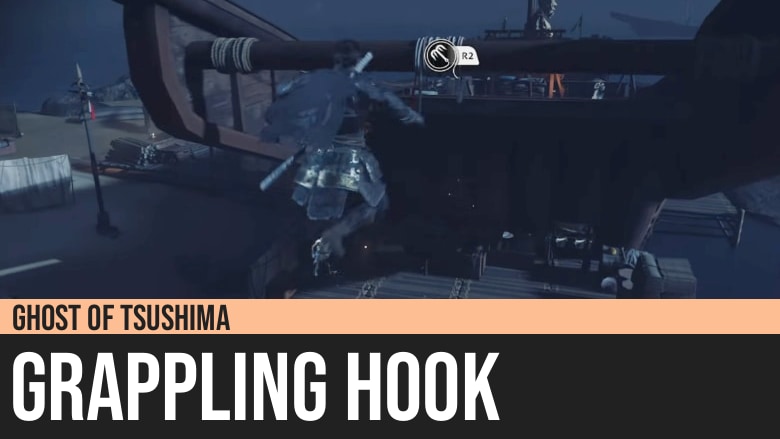 Ghost of Tsushima: Grapple Hook
Ghost of Tsushima's grapple hook is a mechanic that enables Jin to traverse open spaces and gaps. You press the R2 control to initiate it.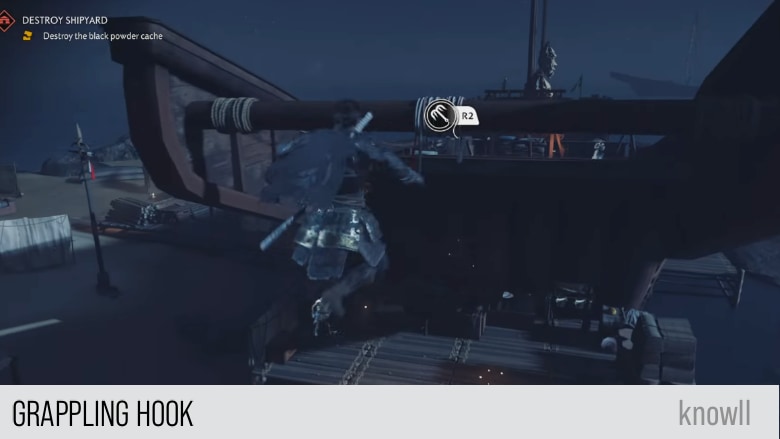 You can use the grappling hook to climb or swing across gaps. By moving into elevated places, you can do more assassinations.