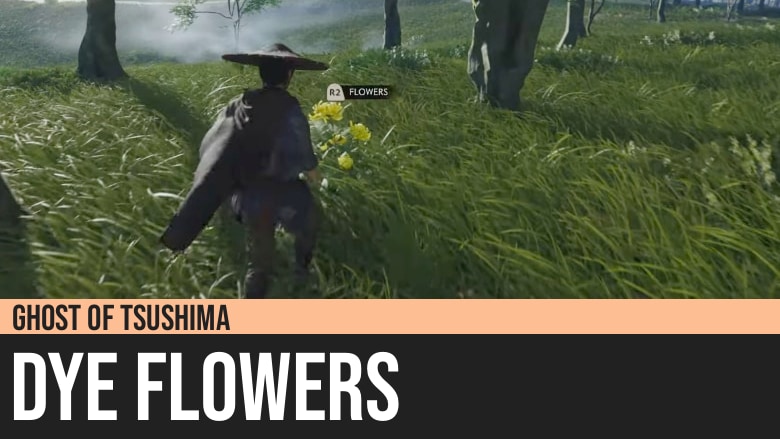 Ghost of Tsushima: Dye Flowers
Ghost of Tsushima's dye flowers allows you to change the color of armor pieces in the game. This will enable you to customize the appearance of the armor sets of Jin Sakai and play with fashion.
You can find dye flowers throughout the Island of Tsushima. You initiate the gathering by pressing R2.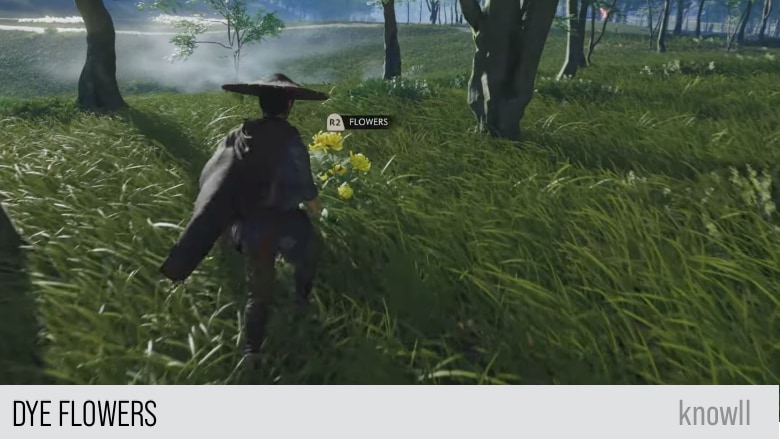 Find enough of them and you can change the color of an armor piece.