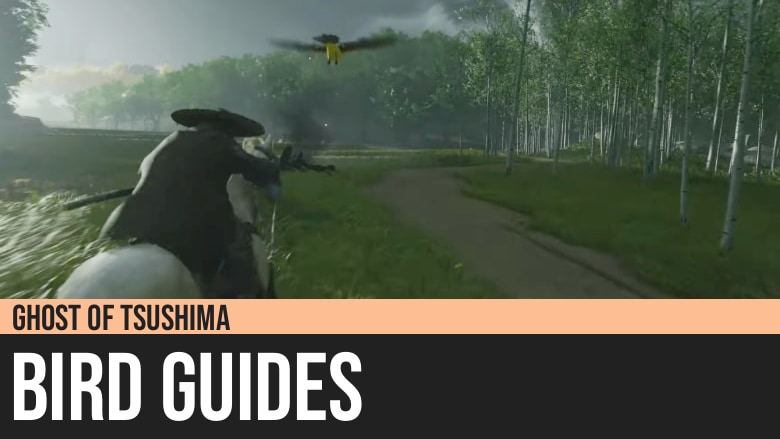 Ghost of Tsushima: Bird Guides
Ghost of Tsushima's bird guide is a game mechanic introduced by the creators of the game to alert the player of interesting locations or events without being obtrusive. It is an immersive way of informing the player.
While traveling, an animal might suddenly appear and get your attention, like in this scene below, Jin was riding the horse, and the bird showed up. It will lead you to points of interest, such as hidden locations.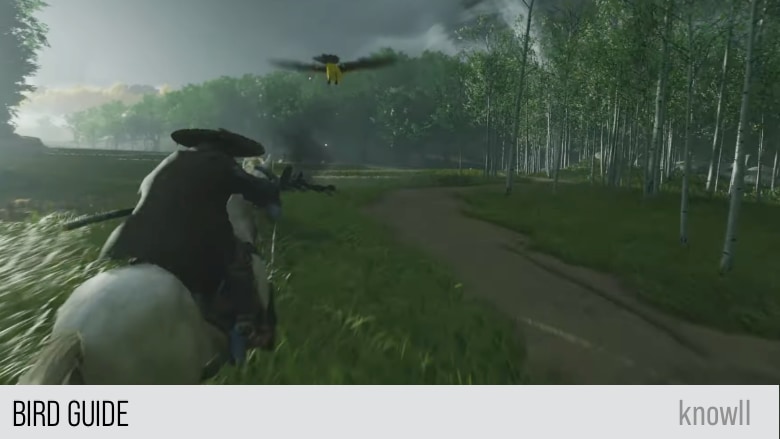 The bird will land into a point of interest.