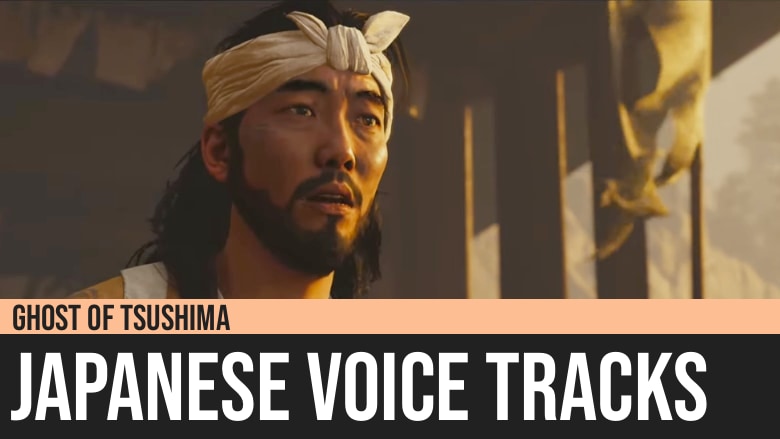 Ghost of Tsushima: Japanese Voice Tracks
Ghost of Tsushima's Japanese voice tracks enables you to enjoy the game in the most authentic and immersive way possible. It gives you the experience of playing an old Samurai film with real Japanese characters.
The player can choose Japanese voice tracks with subtitles before the first scene of the game even begins.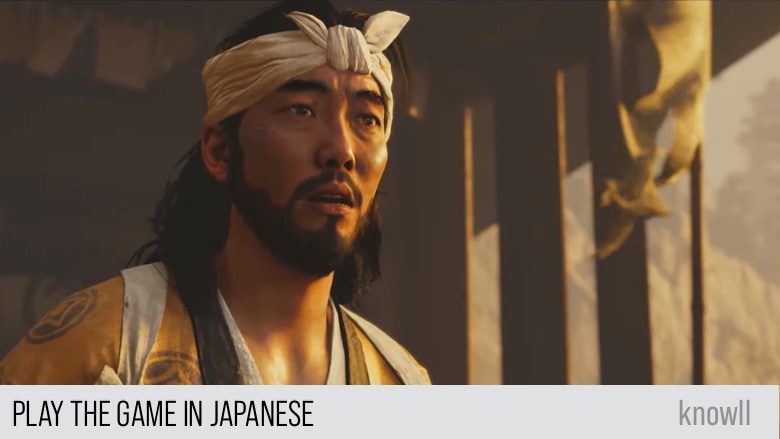 And for complete immersion, you might want to play the game in Kurosawa Mode.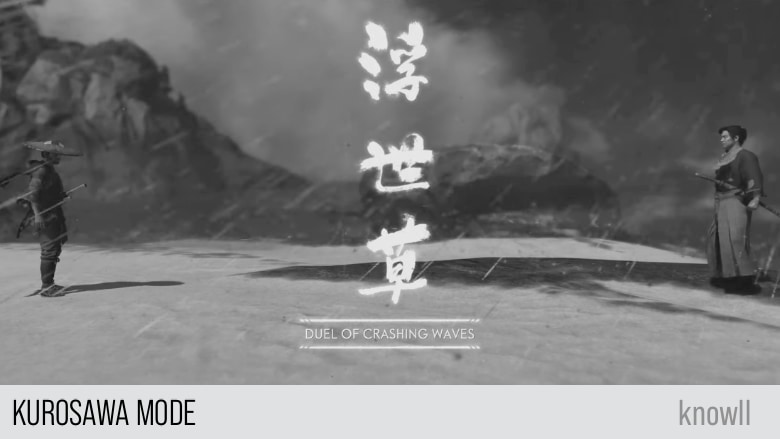 The complete options you have are listed below.
Standard
English dialogue without any subtitles.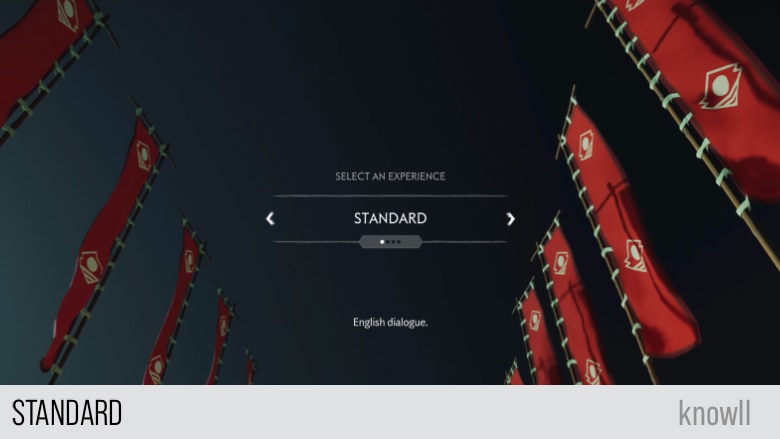 Subtitled
English dialogue with English subtitles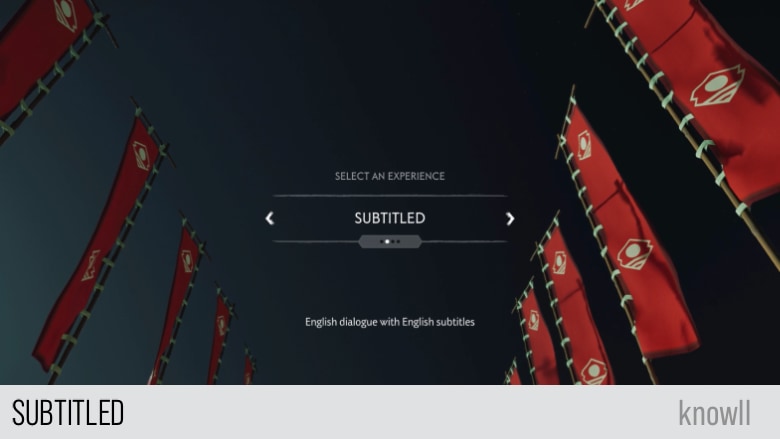 Samurai Cinema
Japanese dialogue with English subtitles.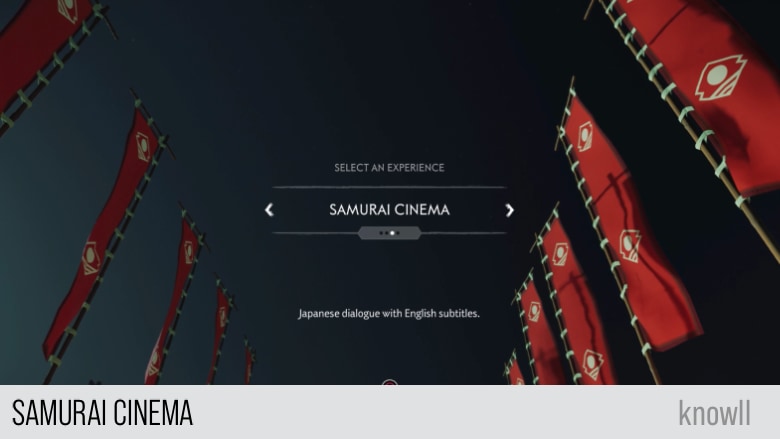 Kurosawa Mode
Not just a voice option, but a completely unique experience for the game. Black and white filter with Japanese dialogue and English subtitles. Inspired by the movies of legendary filmmaker Akira Kurosawa.