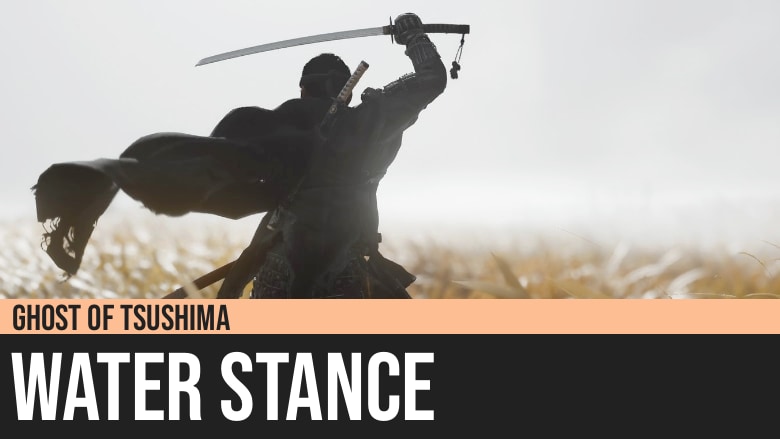 Ghost of Tsushima: Water Stance
Water Stance is a fighting style developed by Jin Sakai as a result of his frustration due to his unfamiliarity in fighting Mongol soldiers. It is very effective for shield-bearing enemies.
This combat style is characterized by one-handed attacks, a flurry of vertical and horizontal slashes.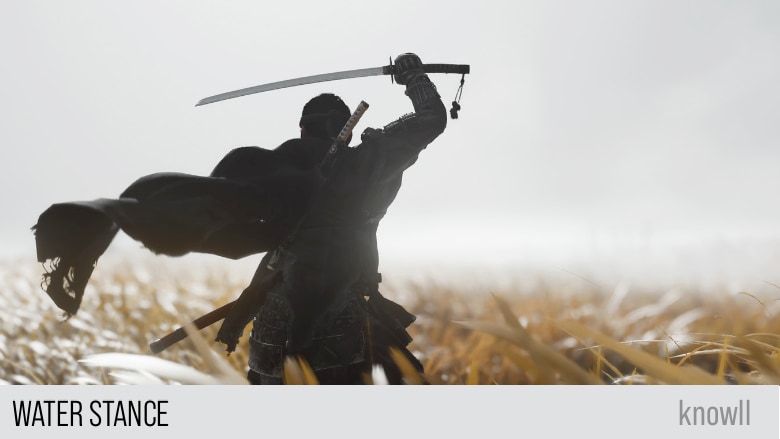 The combo of the Water stance typically has a pattern.
First attack, upwards.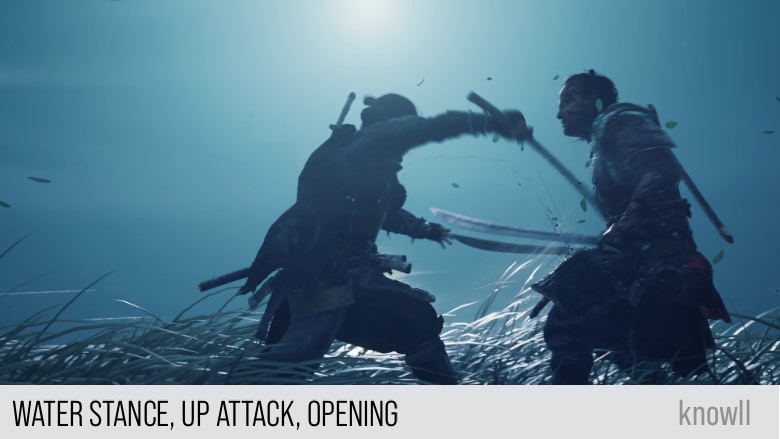 Second attack, downwards.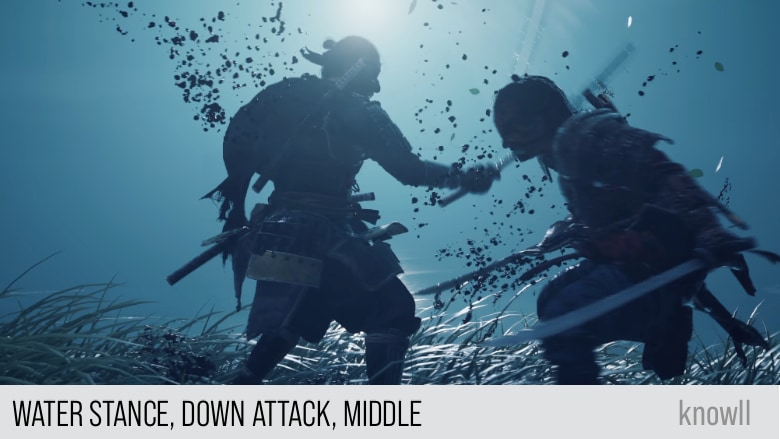 Third attack, upwards.