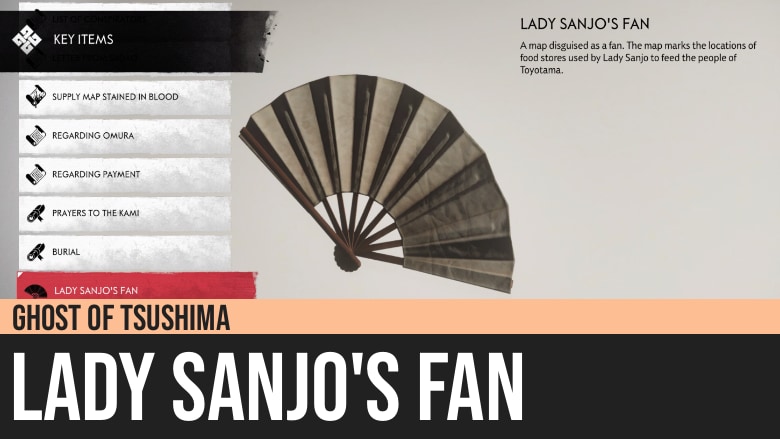 Ghost of Tsushima: Lady Sanjo's Fan
Ghost of Tsushima's Lady Sanjo's Fan is a map that contains the location of the food stores of Lady Sanjo. It was stolen during the tale The Generosity of Lady Sanjo wherein Jin helped to take it back and punish the culprits.
It has the following content:
A map disguised as a fan. The map marks the locations of food stores used by Lady Sanjo to feed the people of Toyotama.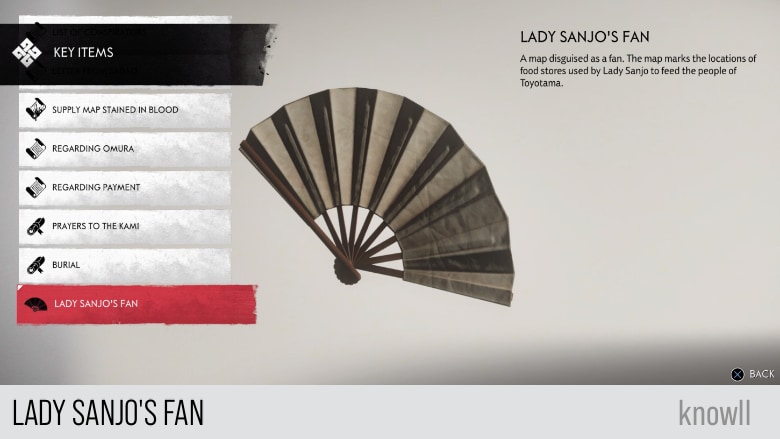 Visit our Ghost of Tsushima 100% Walkthrough to get more details.