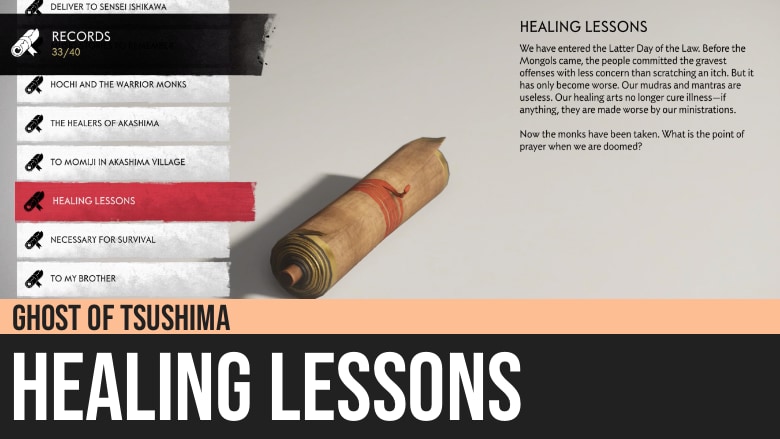 Ghost of Tsushima: Healing Lessons
Ghost of Tsushima's Healing Lessons is a Record found in Akashima Village in which a person shares his negative outlook with regards to their healing arts and the abduction of the monks.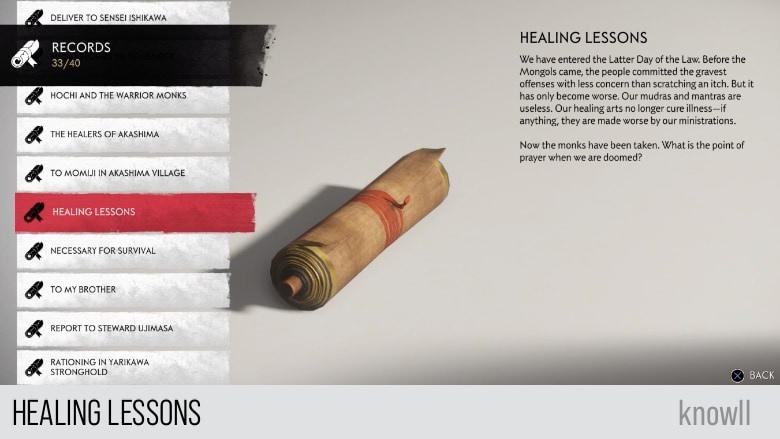 Healing Lessons Record Content
We have entered the Latter Day of the Law. Before the Mongols came, the people committed the gravest offenses with less concern than scratching an itch. But it has only become worse. Our mudras and mantras are useless. Our healing arts no longer cure illness - if anything, they are made worse by our ministrations.
Now the monks have been taken. What is the point of prayer when we are doomed?
Healing Lessons Map and Location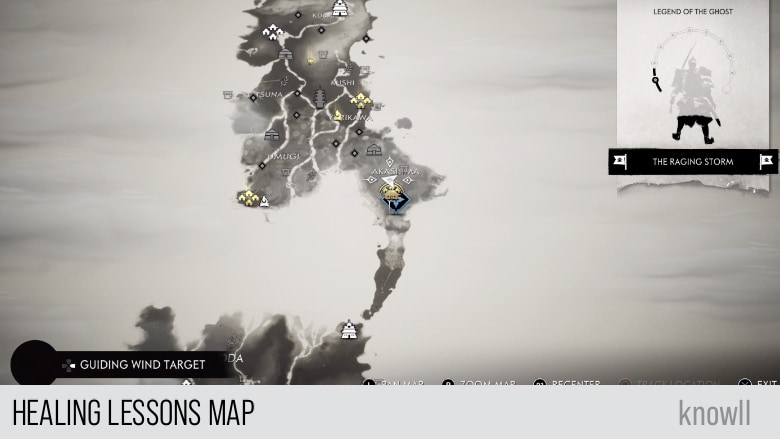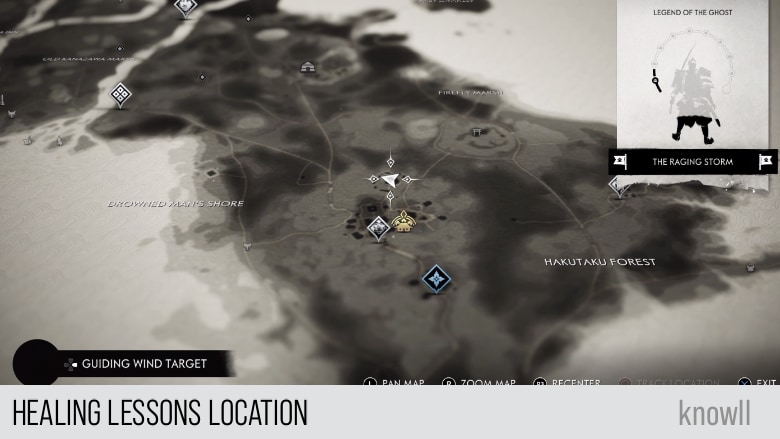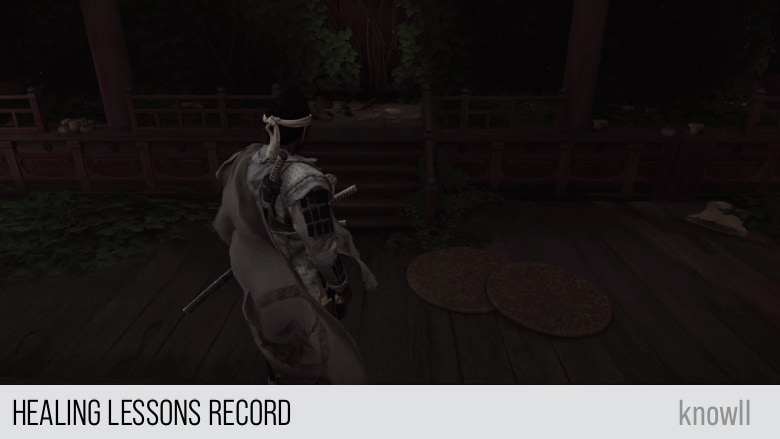 Where is the Building?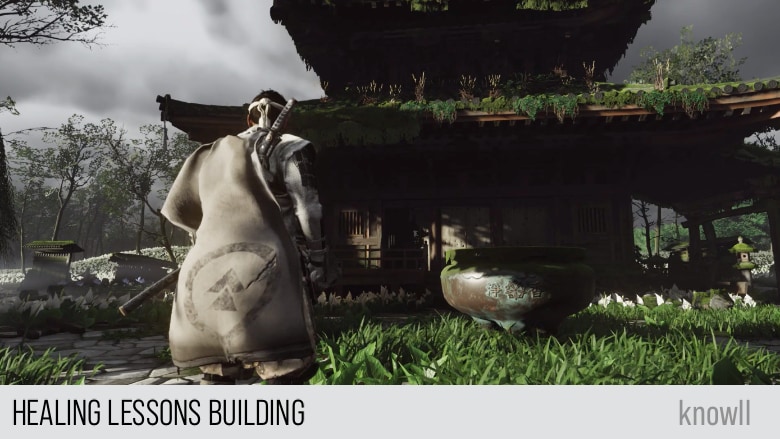 Visit our Ghost of Tsushima 100% Walkthrough to get more details.