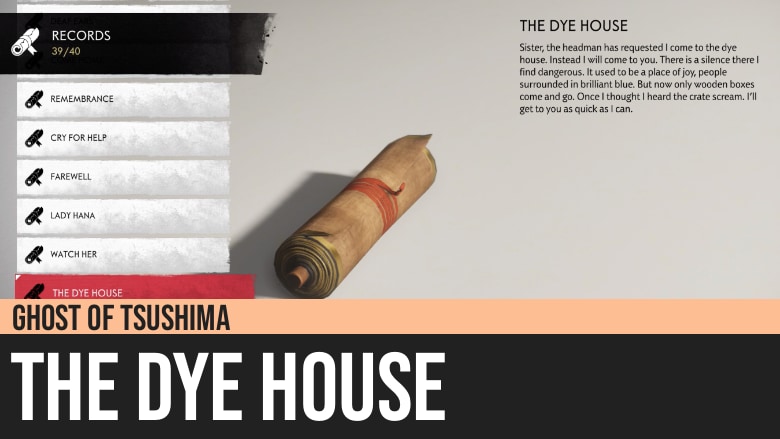 Ghost of Tsushima: The Dye House
Ghost of Tsushima's The Dye House is a Record found in Sago Mill in which a person shares to her sister the mysterious events she observed happening in the Dye House.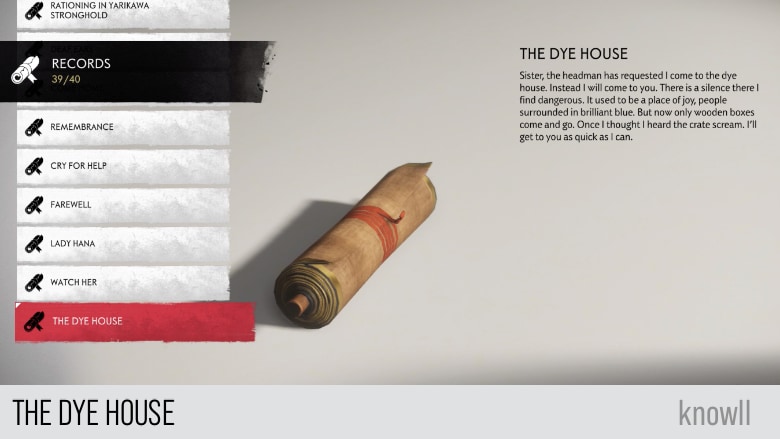 The Dye House Record Content
Sister, the headman has requested I come to the dye house. Instead I will come to you. There is a silence there I find dangerous. It used to be a place of joy, people surrounded in brilliant blue. But now only wooden boxes come and go. Once I thought I heard the crate scream. I'll get to you as quick as I can.
The Dye House Map and Location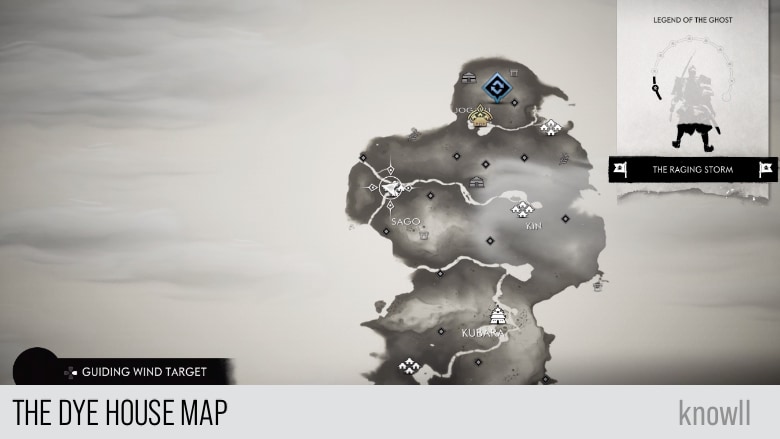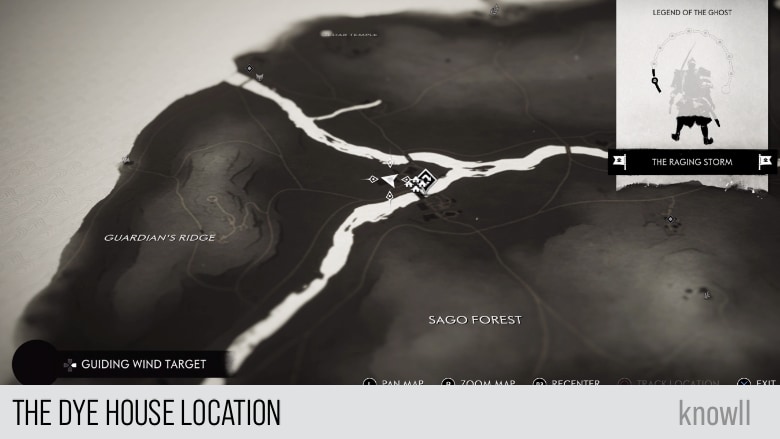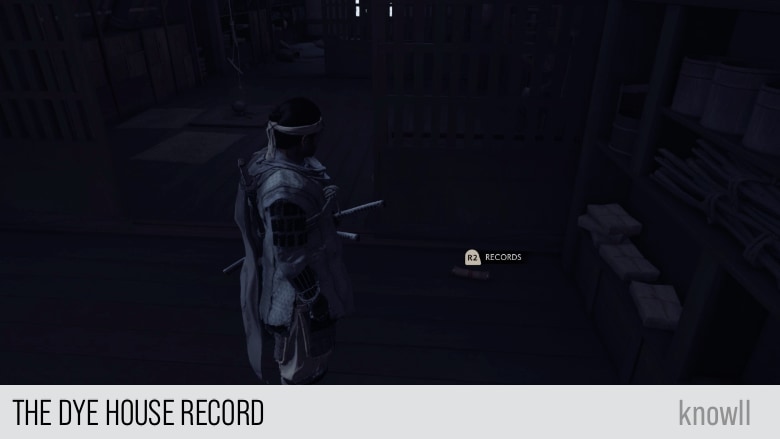 Where is the Building?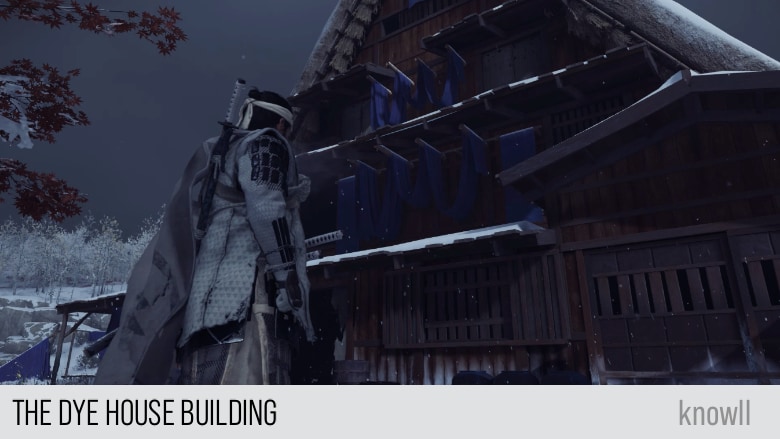 Visit our Ghost of Tsushima 100% Walkthrough to get more details.