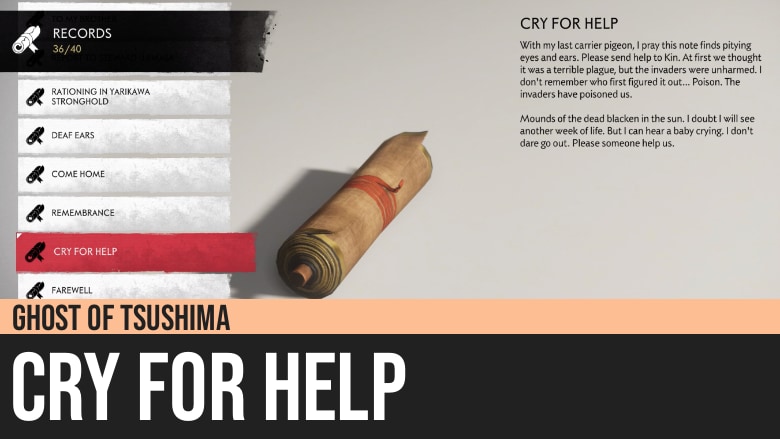 Ghost of Tsushima: Cry for Help
Ghost of Tsushima's Cry for Help is a Record found near Kin Sanctuary in which a person shares the terrible plight of the people of Kin as the Mongols poison them all.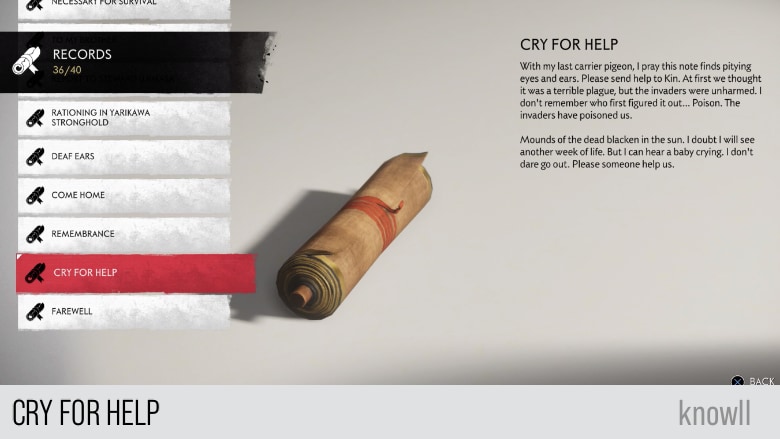 Cry for Help Record Content
With my last carrier pigeon, I pray this note finds pitying eyes and ears. Please send help to Kin. At first we thought it was a terrible plague, but the invaders were unharmed. I don't remember who first figured it out... Poison. The invaders have poisoned us.
Mounds of the dead blacken in the sun. I doubt I will see another week of life. But I can hear a baby crying. I don't dare go out. Please someone help us.
Cry for Help Map and Location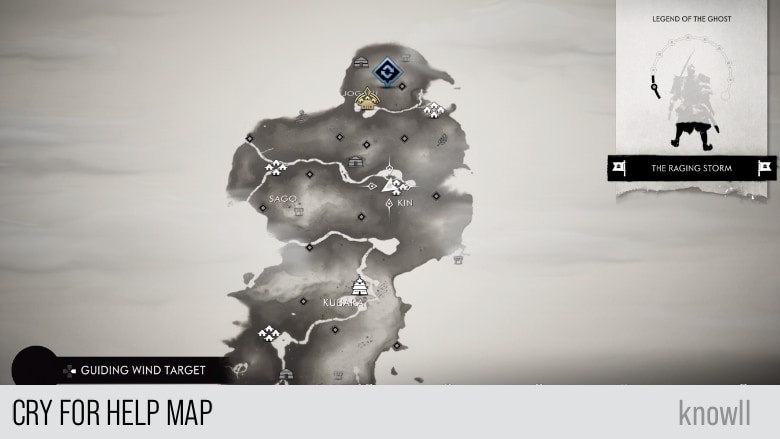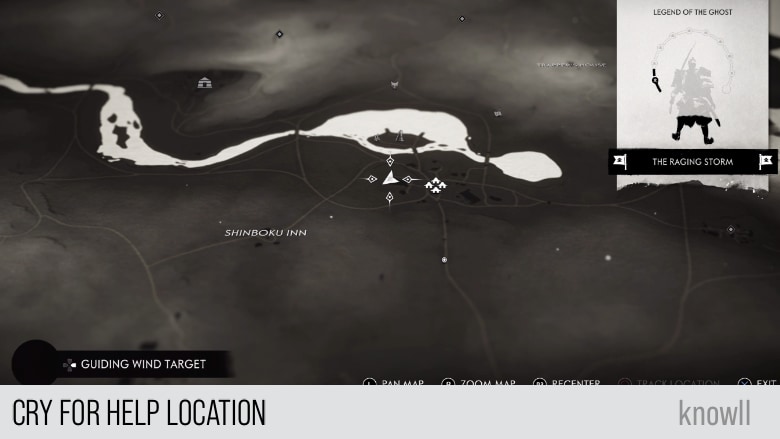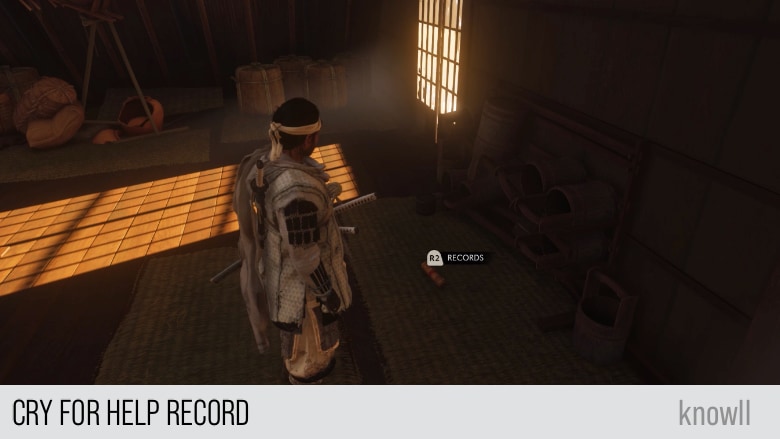 Where is the Building?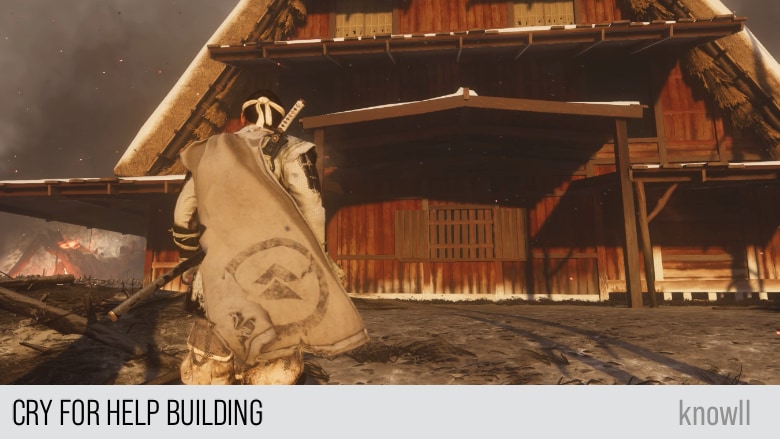 Visit our Ghost of Tsushima 100% Walkthrough to get more details.