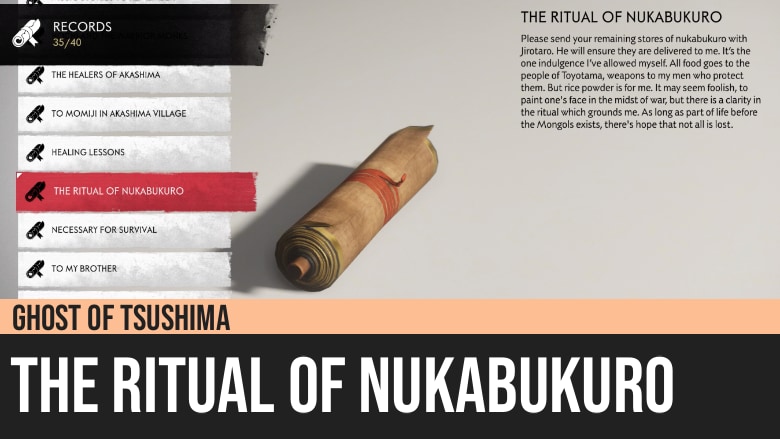 Ghost of Tsushima: The Ritual of Nukabukuro
Ghost of Tsushima's The Ritual of Nukabukuro is a Record found in Umugi Cove in which a person shares her appreciation for the material called Nukabukuro, rise powder used for painting one's face.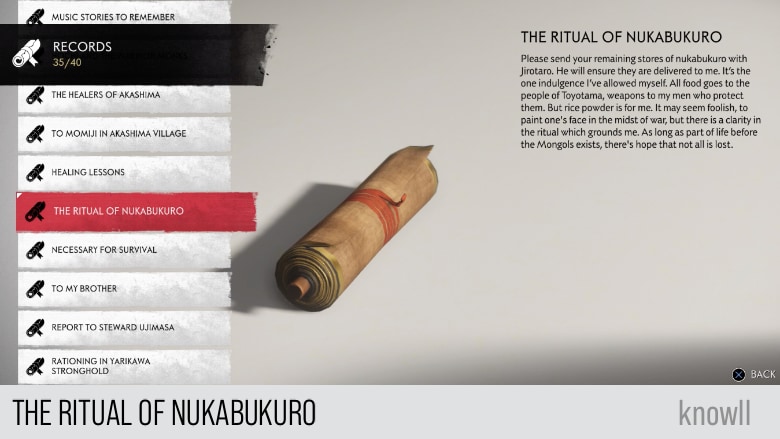 The Ritual of Nukabukuro Record Content
Please send your remaining stores of nukabukuro with Jirotaro. He will ensure they are delivered to me. It's the one indulgence I've allowed myself. All food goes to the people of Toyotama, weapons to my men who protect them. But rice powder is for me. It may seem foolish, to paint one's face in the midst of war, but there is a clarity in the ritual which grounds me. As long as part of life before the Mongols exists, there's hope that not all is lost.
The Ritual of Nukabukuro Map and Location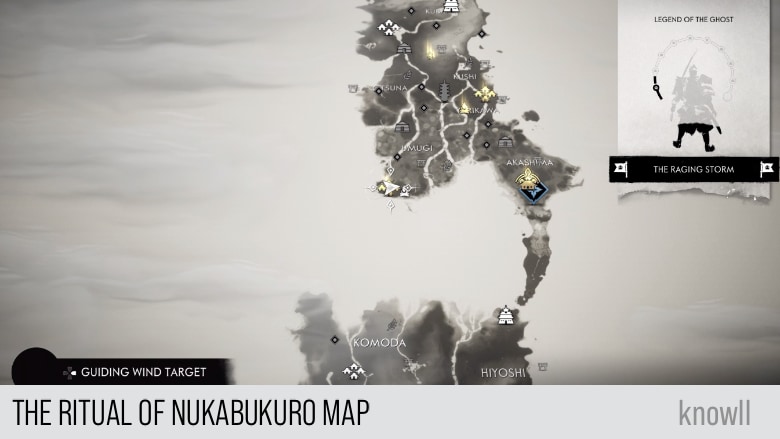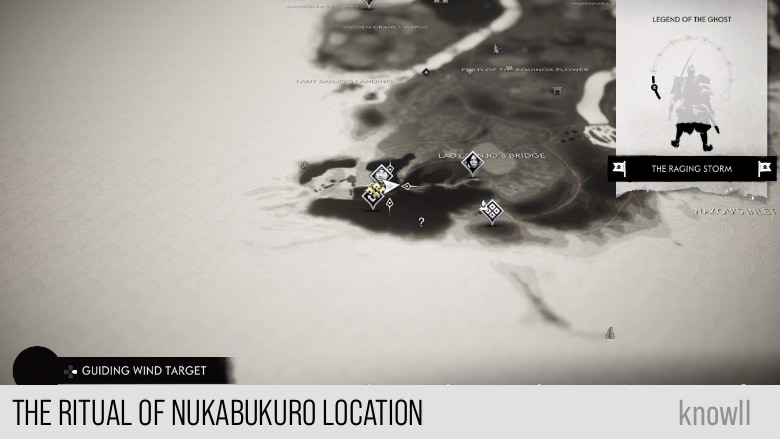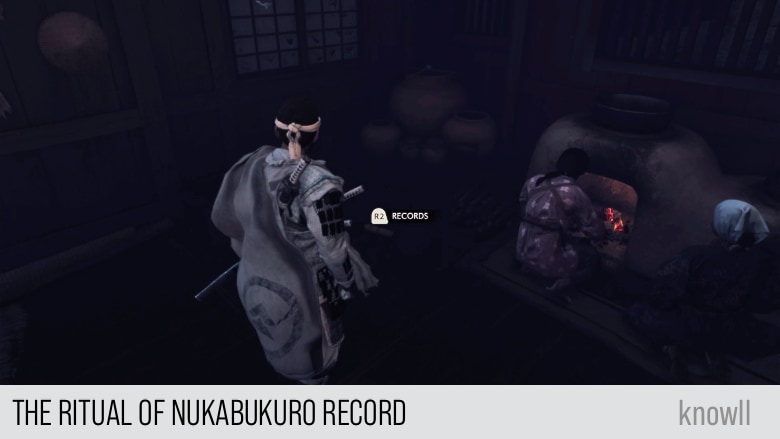 Where is the Building?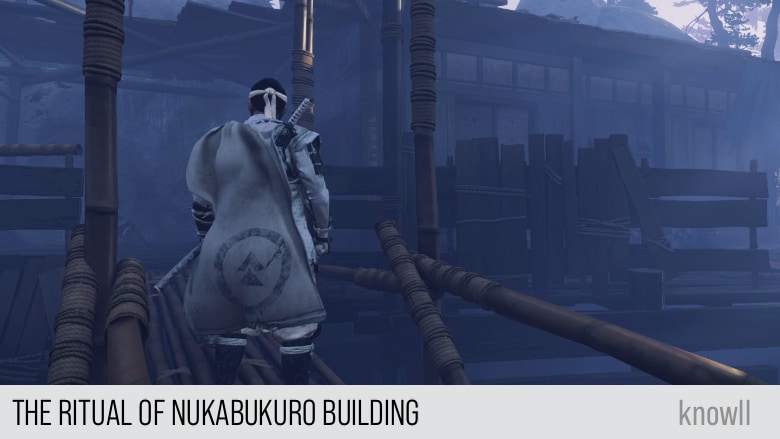 Visit our Ghost of Tsushima 100% Walkthrough to get more details.