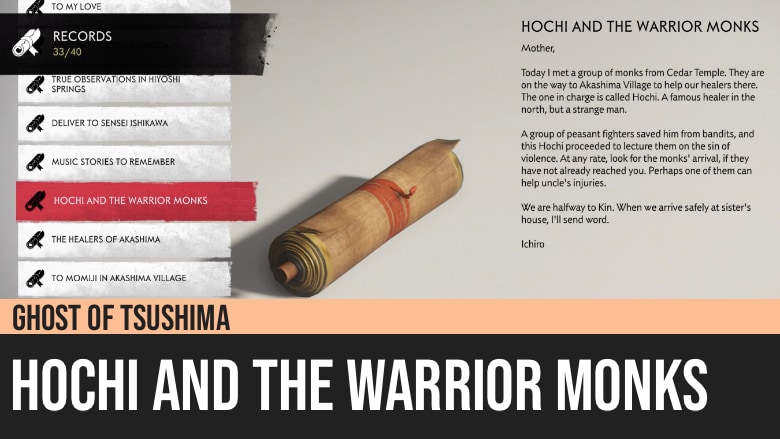 Ghost of Tsushima: Hochi and the Warrior Monks
Ghost of Tsushima's Hochi and the Warrior Monks is a Record found in Akashima Village in which a person named Ichiro informs his mother regarding the arrival of healing monks.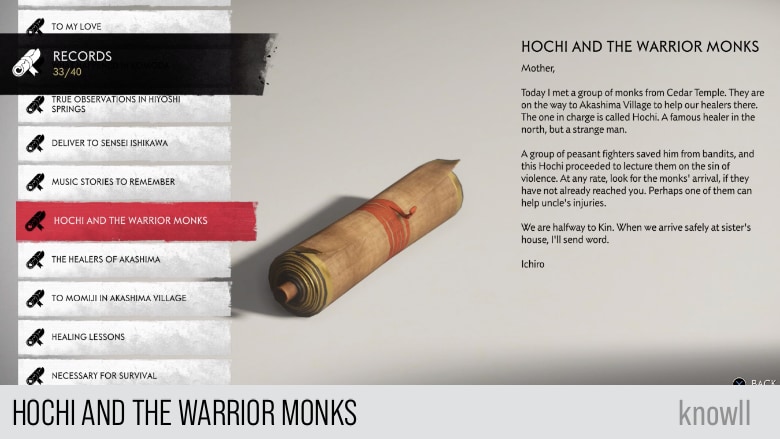 Hochi and the Warrior Monks Record Content
Mother,
Today I met a group of monks from Cedar Temple. They are on the way to Akashima Village to help our healers there. The one in charge is called Hochi. A famous healer in the north, but a strange man.
A group of peasant fighters saved him from bandits, and this Hochi proceeded to lecture them on the sin of violence. At any rate, look for the monks' arrival, if they have not already reached you. Perhaps one of them can help uncle's injuries.
We are halfway to Kin. When we arrive safely at sister's house, I'll send word.
Ichiro
Hochi and the Warrior Monks Map and Location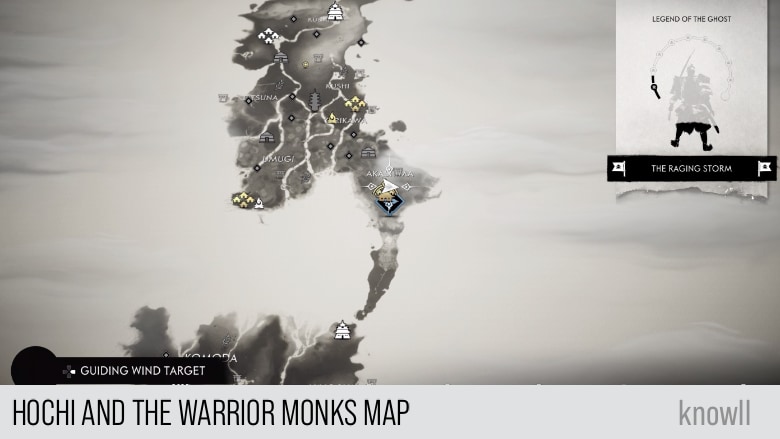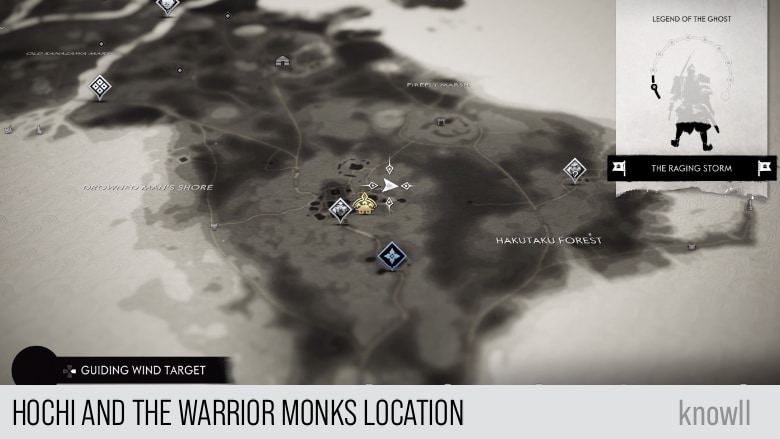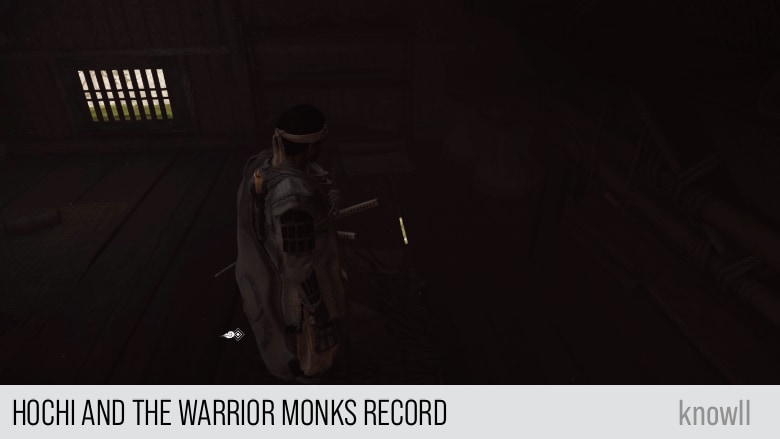 Where is the Building?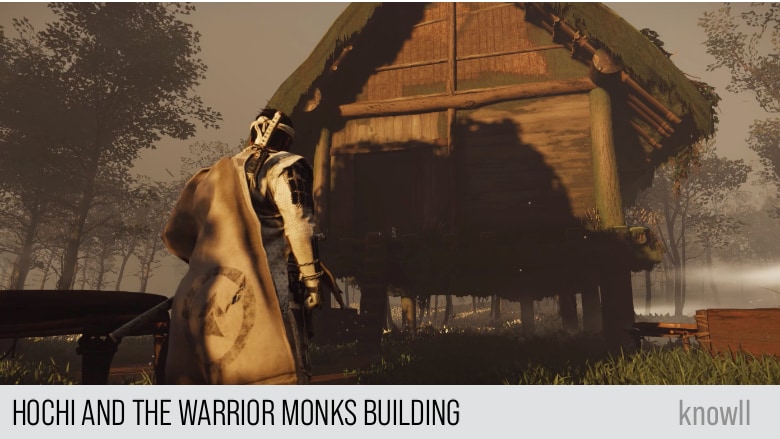 Visit our Ghost of Tsushima 100% Walkthrough to get more details.