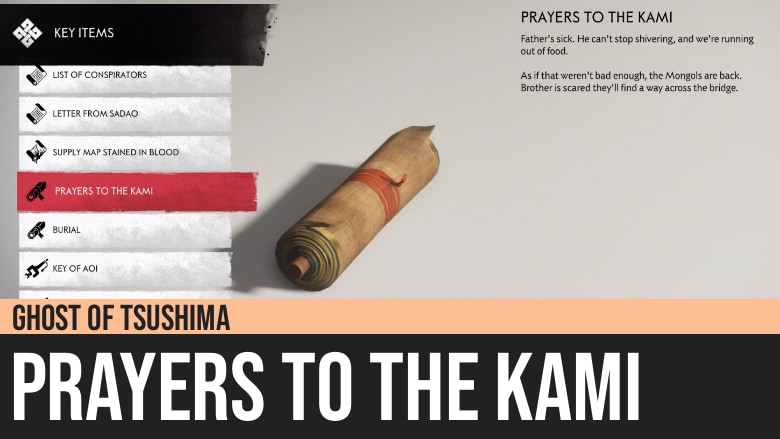 Ghost of Tsushima: Prayers to the Kami
Ghost of Tsushima's Prayers to the Kami is one of the key items in the game, items of special significance found during your travels in the world of Tsushima.
It has the following content:
Father's sick. He can't stop shivering, and we're running out of food.

As if that weren't bad enough, the Mongols are back. Brother is scared they'll find a way across the bridge.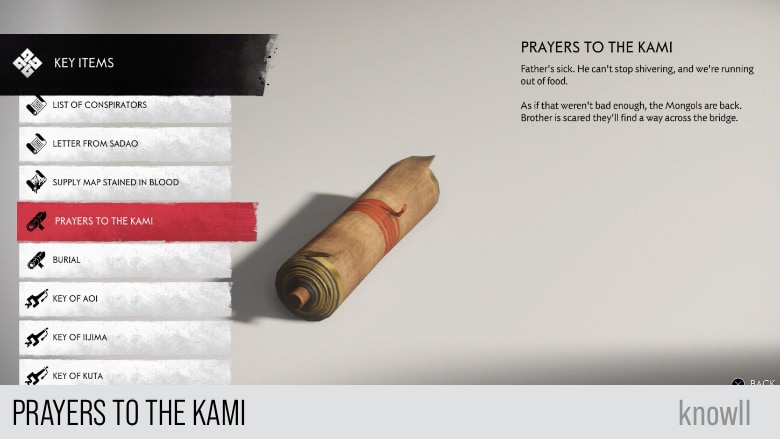 Visit our Ghost of Tsushima 100% Walkthrough to get more details.