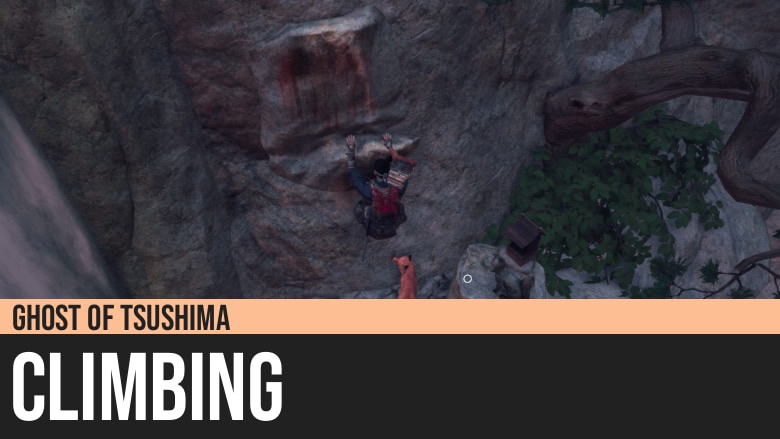 Ghost of Tsushima: Climbing
Ghost of Tsushima's Climbing mechanic enables Jin to traverse cliffs and mountains to easily reach his destinations. The game provides traversal points where you can do the climbing.
You have to find these exact points as there is no mechanic that allows you to climb anywhere.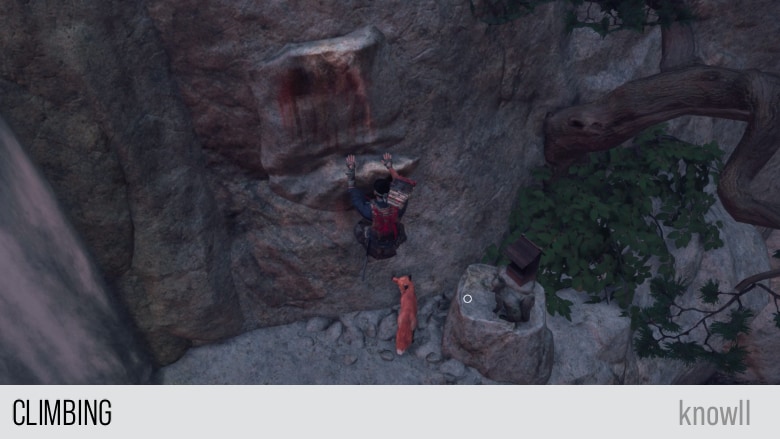 Climb Up
When climbing up buildings and small man-made structures, it is enough to just jump and then you can start climbing. You do not need the traversal points like in the case of cliffs and mountains.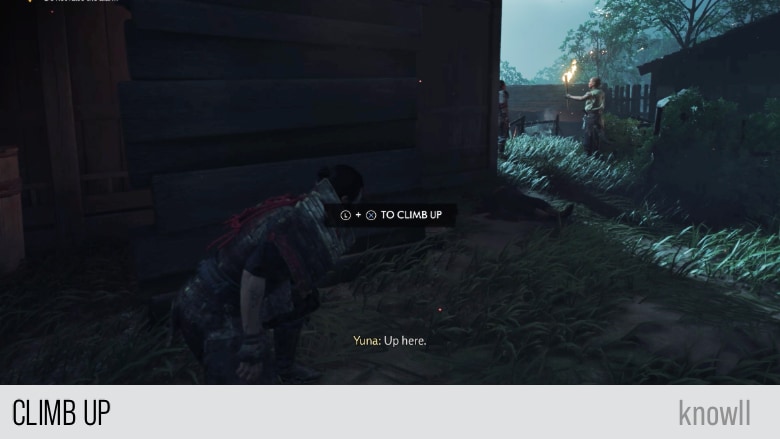 Climb Down
When you are about to descend a highly elevated location, the game also provides the traversal point for moving down similar to the scene below. You press R2 and Jin will start to move down the cliff.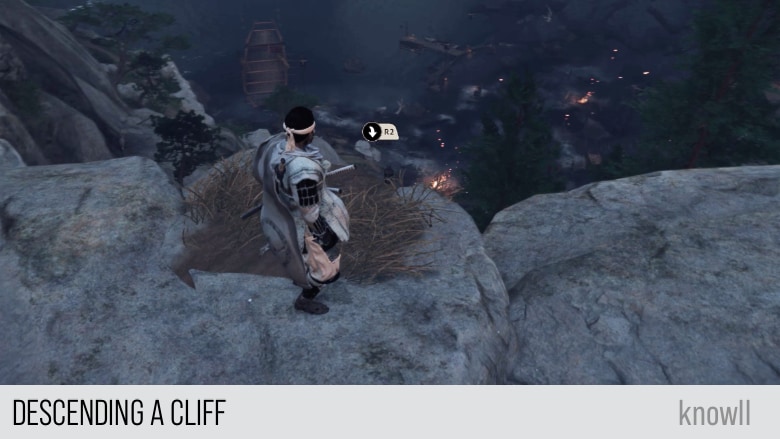 The Climbing mechanic complements the Grappling Hook mechanic of the game so Jin can have full freedom of movement in the game.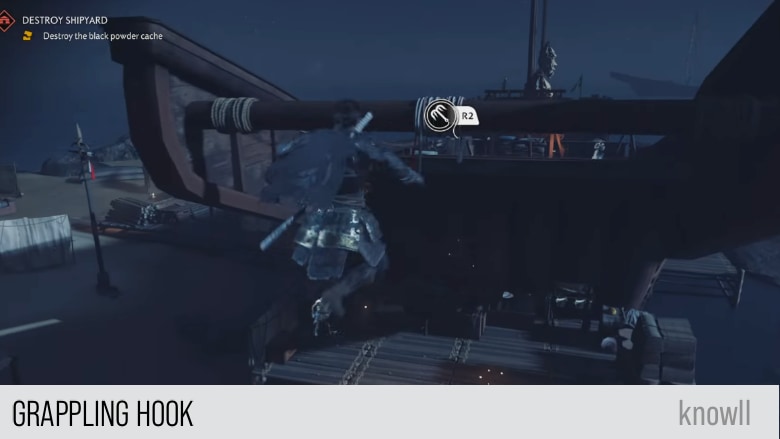 Visit our Ghost of Tsushima 100% Walkthrough to get more details.