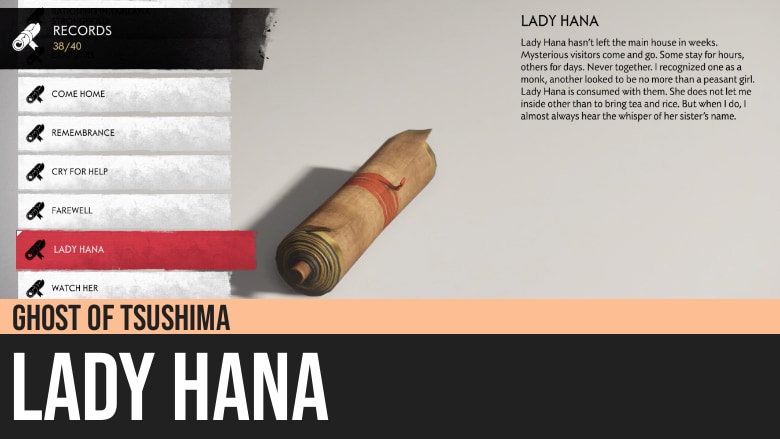 Ghost of Tsushima: Lady Hana
Ghost of Tsushima's Lady Hana is a Record found in Sago Mill in which a person shares her observations of Lady Hana and her mysterious visitors.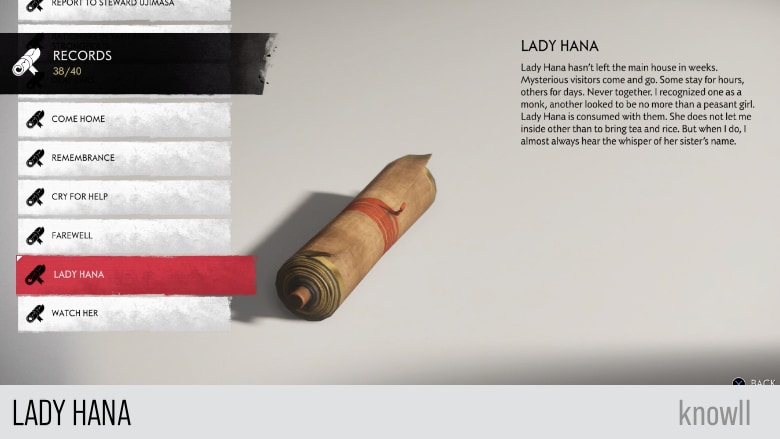 Lady Hana Record Content
Lady Hana hasn't left the main house in weeks. Mysterious visitors come and go. Some stay for hours, others for days. Never together. I recognized one as a monk, another looked to be no more than a peasant girl. Lady Hana is consumed with them. She does not let me inside other than to bring tea and rice. But when I do, I almost always hear the whisper of her sister's name.
Lady Hana Map and Location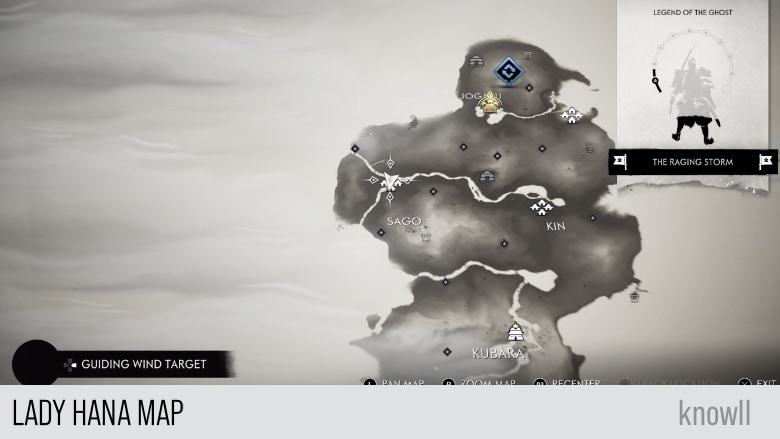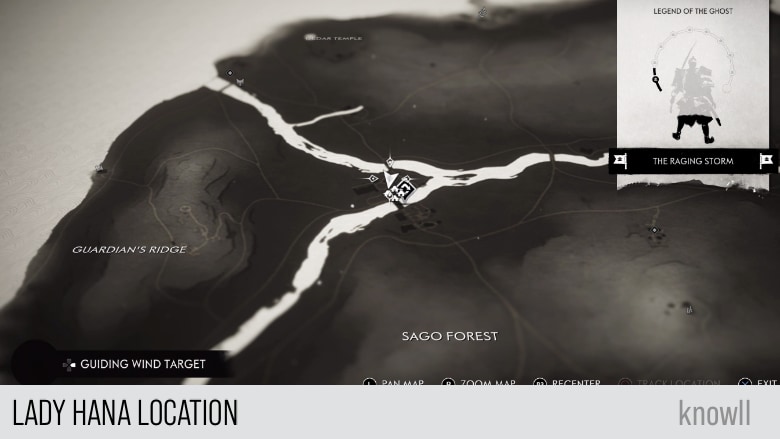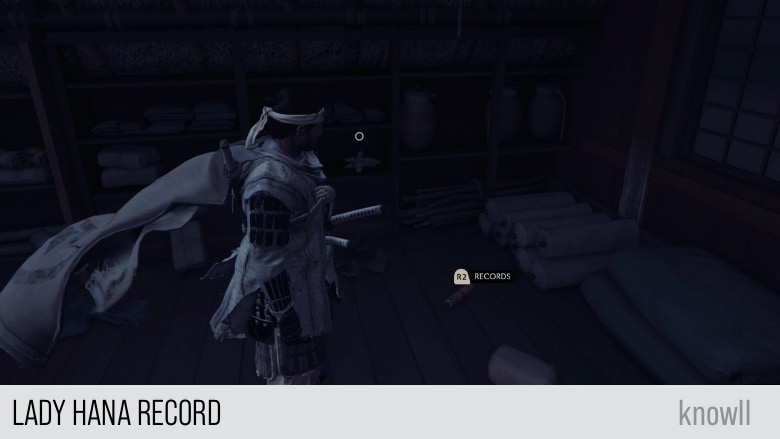 Where is the Building?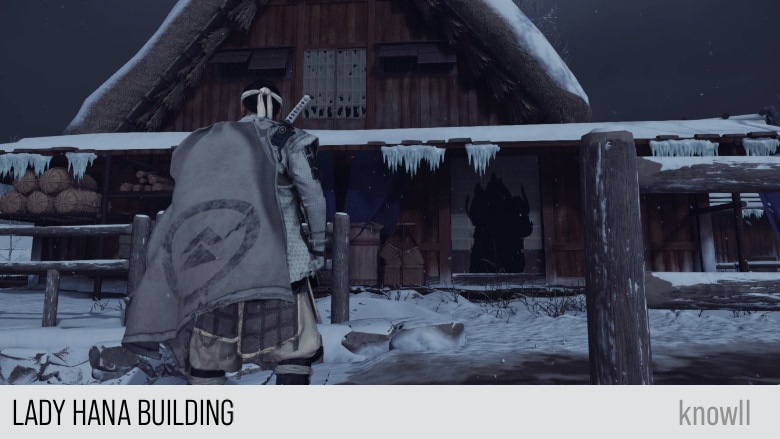 Visit our Ghost of Tsushima 100% Walkthrough to get more details.