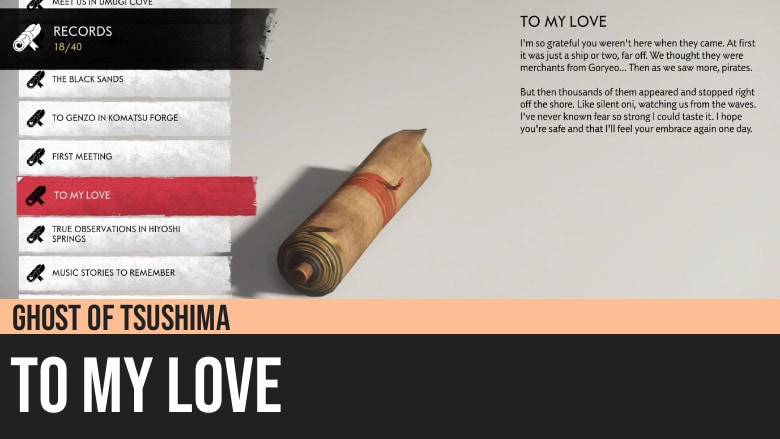 Ghost of Tsushima: To My Love
Ghost of Tsushima's To My Love is a Record found near Komoda in which a person informs his beloved of his experience in first-time seeing the Mongol ships and army.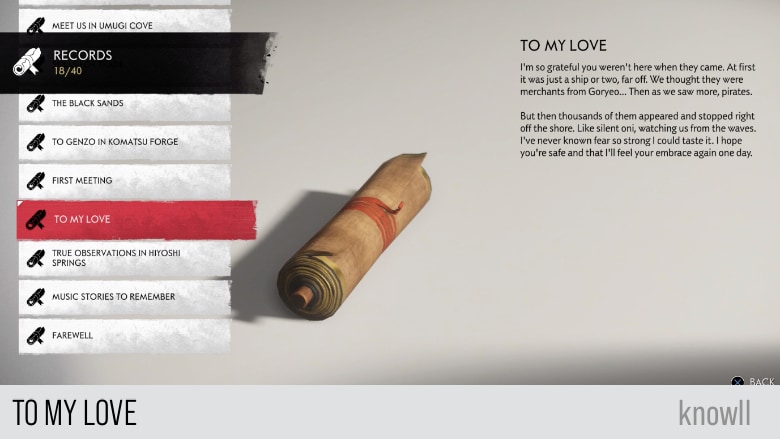 To My Love Record Content
I'm so grateful you weren't here when they came. At first it was just a ship or two, far off. We thought they were merchants from Goryeo... Then as we saw more, pirates.
But then thousands of them appeared and stopped right off the shore. Like silent oni, watching us from the waves. I've never known fear so strong I could taste it. I hope you're safe and that I'll feel your embrace again one day.
To My Love Map and Location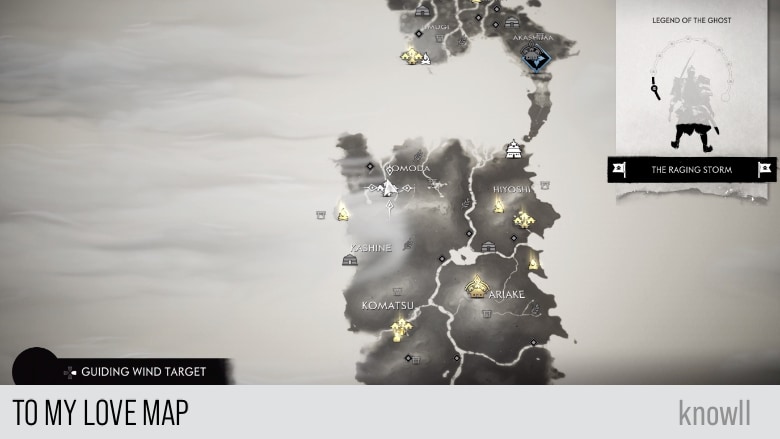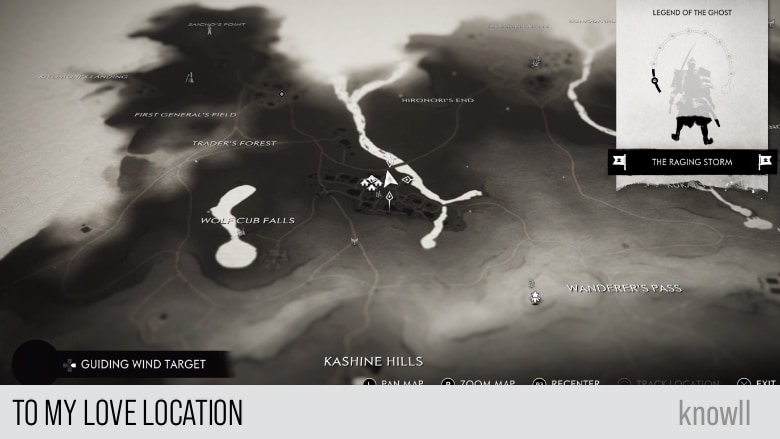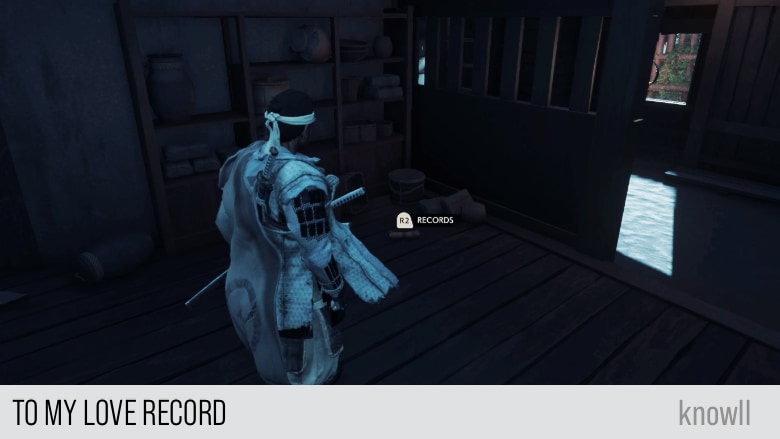 Where is the Building?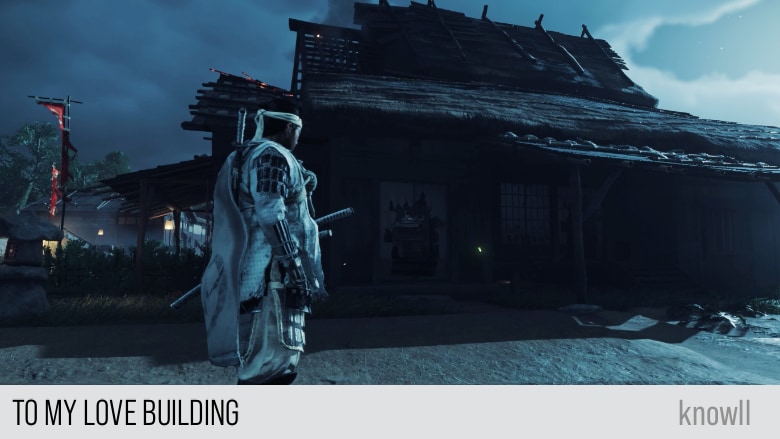 Visit our Ghost of Tsushima 100% Walkthrough to get more details.