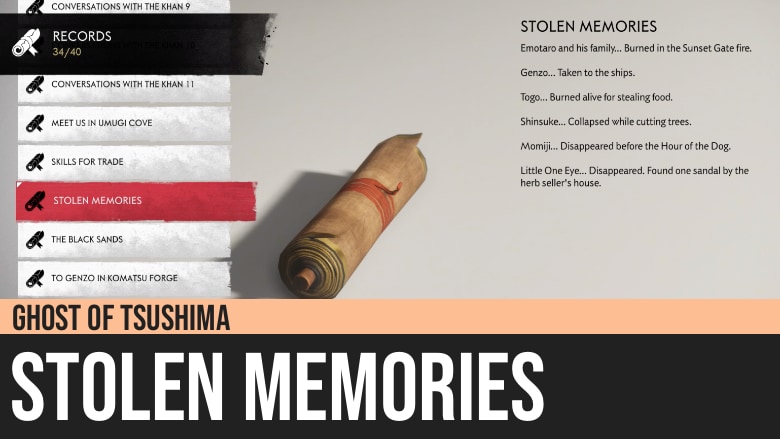 Ghost of Tsushima: Stolen Memories
Ghost of Tsushima's Stolen Memories is a Record found in Azamo Bay in which a person lists the tragedies caused by the Mongol army on the people he knows.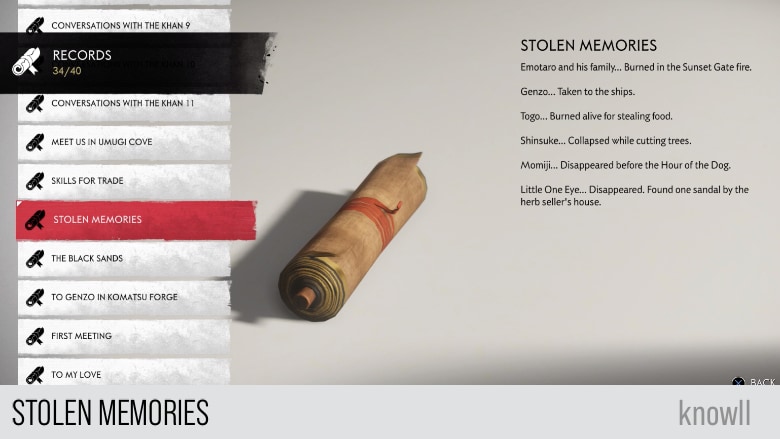 Stolen Memories Record Content
Emotaro and his family... Burned in the Sunset Gate fire.
Genzo... Taken to the ships.
Togo... Burned alive for stealing food.
Shinsuke... Collapse while cutting trees.
Momiji... Disappeared before the Hour of the Dog.
Little One Eye... Disappeared. Found one sandal by herb seller's house.
Stolen Memories Map and Location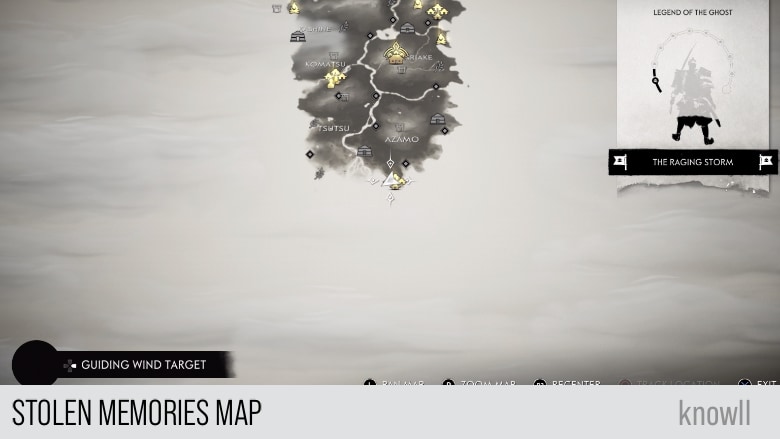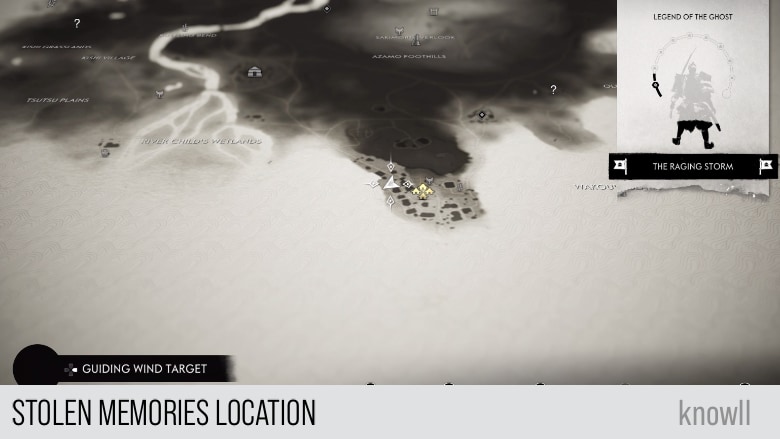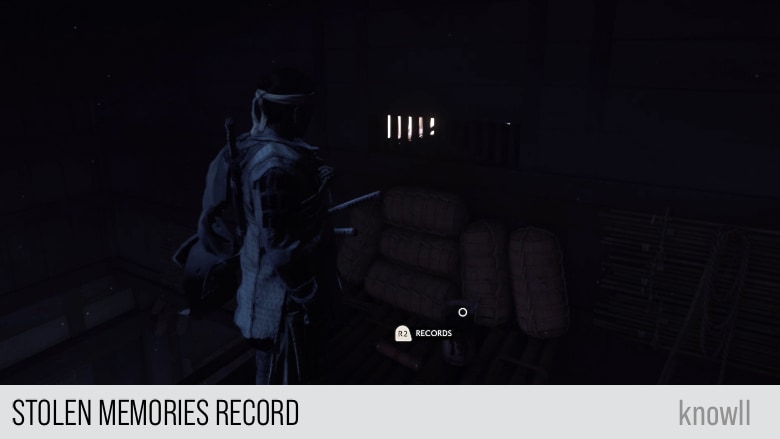 Where is the Building?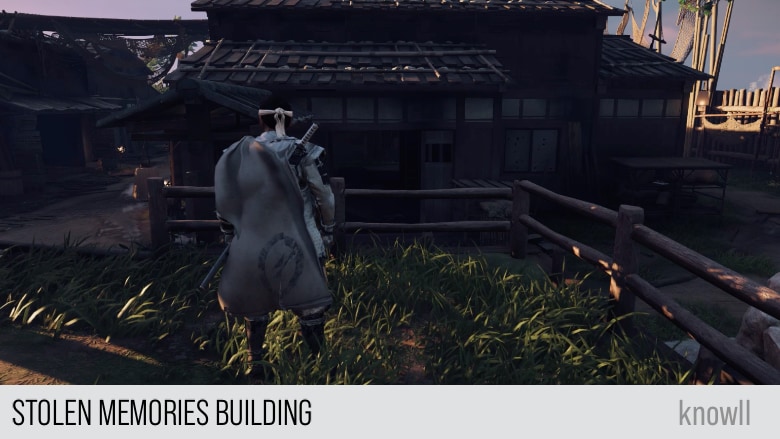 Visit our Ghost of Tsushima 100% Walkthrough to get more details.