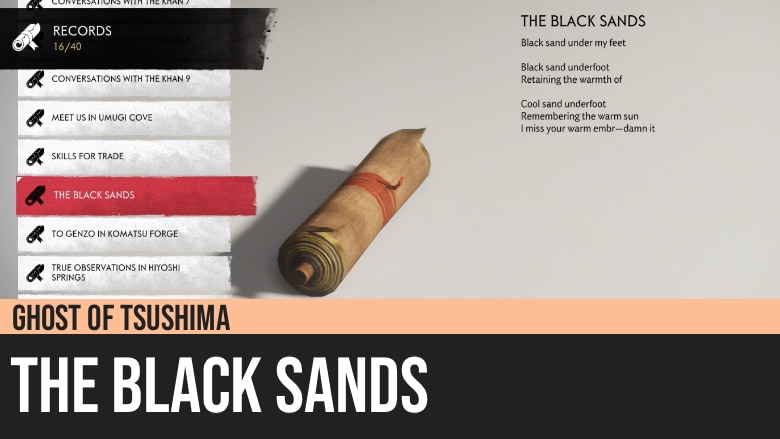 Ghost of Tsushima: The Black Sands
Ghost of Tsushima's The Black Sands is a Record found near Komatsu Forge containing the poem of an author who misses another person.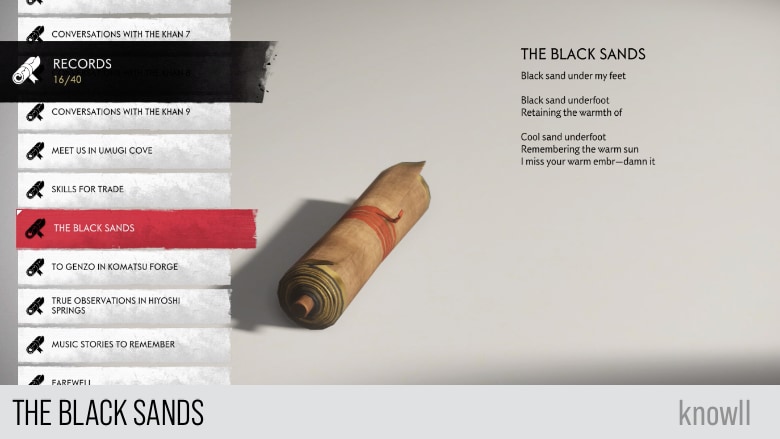 The Black Sands Record Content
Black sand under my feet.
Black sand underfoot
Retaining the warmth of
Cool sand underfoot
Remembering the warm sun
I miss your warm embr - damn it
The Black Sands Map and Location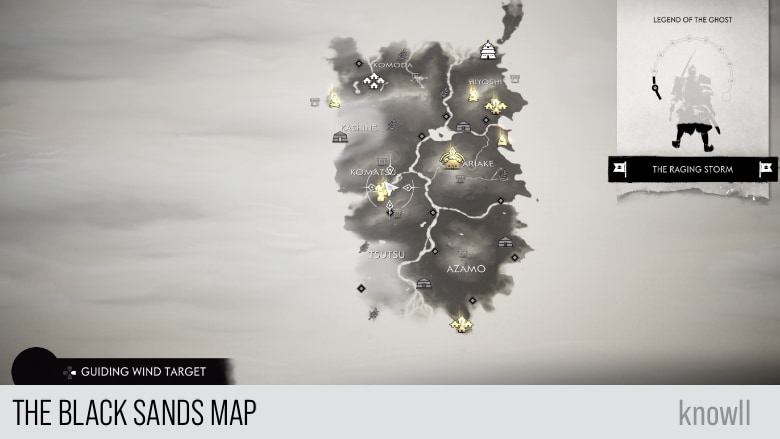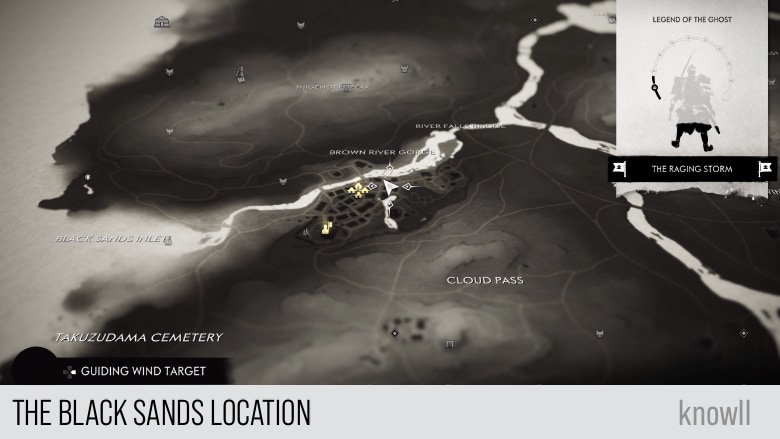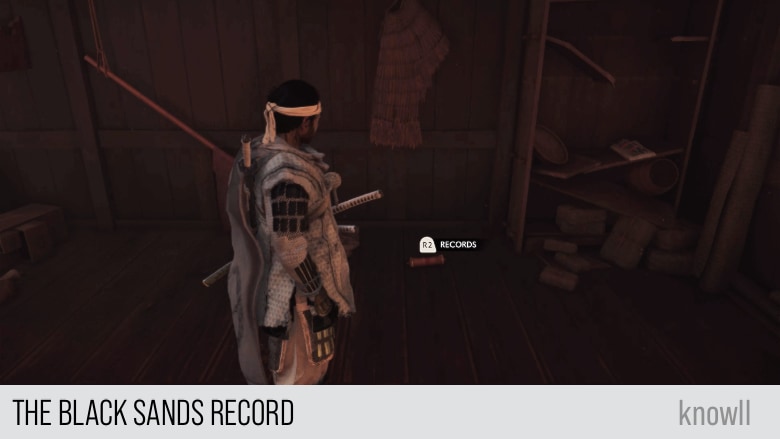 Where is the Building?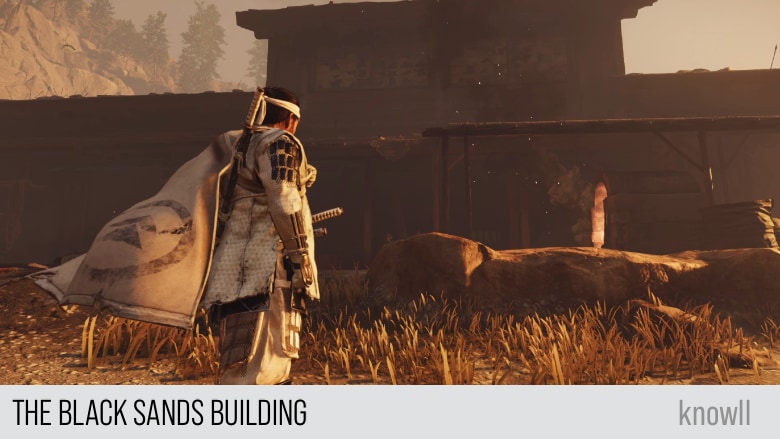 Visit our Ghost of Tsushima 100% Walkthrough to get more details.