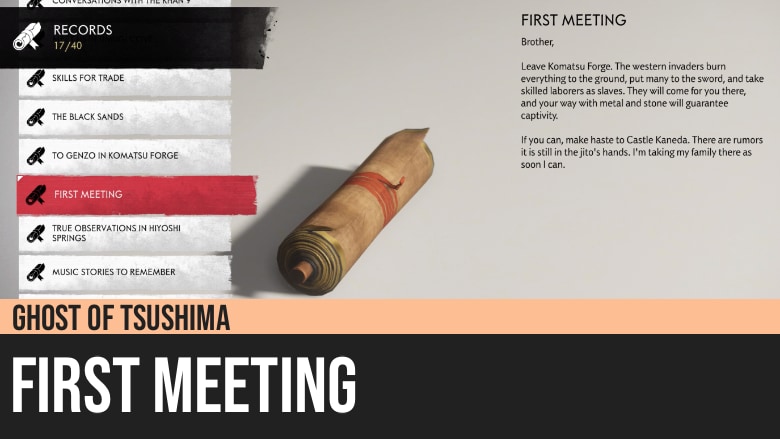 Ghost of Tsushima: First Meeting
Ghost of Tsushima's First Meeting is a Record found near Komatsu Forge in which a person informs his brother to leave Komatsu Forge and go to Castle Kaneda to avoid the onslaught of the Mongols.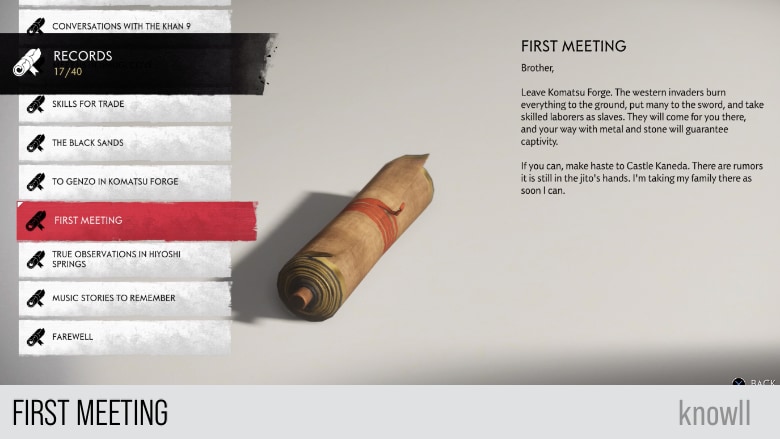 First Meeting Record Content
Brother,
Leave Komatsu Forge. The western invaders burn everything to the ground, put many to the sword, and take skilled laborers as slaves. They will come for you there, and your way with metal and stone will guarantee captivity.
If you can, make haste to Castle Kaneda. There are rumors it is still in the jito's hands. I'm taking my there as soon I can.
First Meeting Map and Location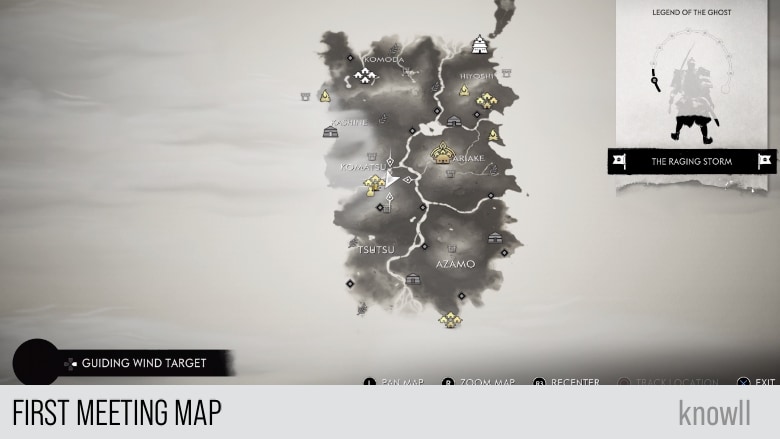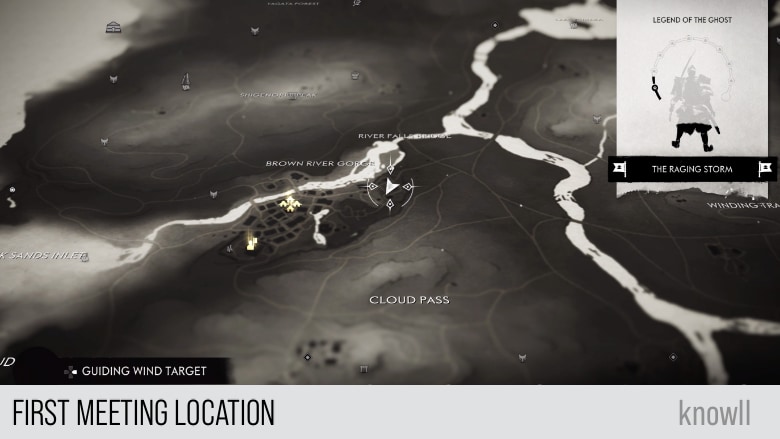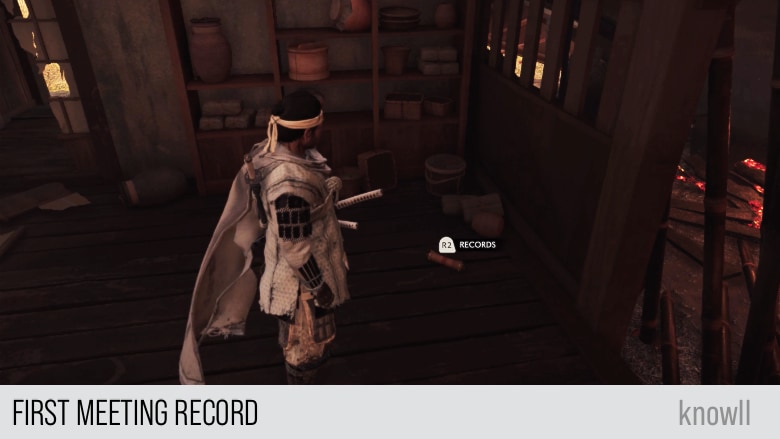 Where is the Building?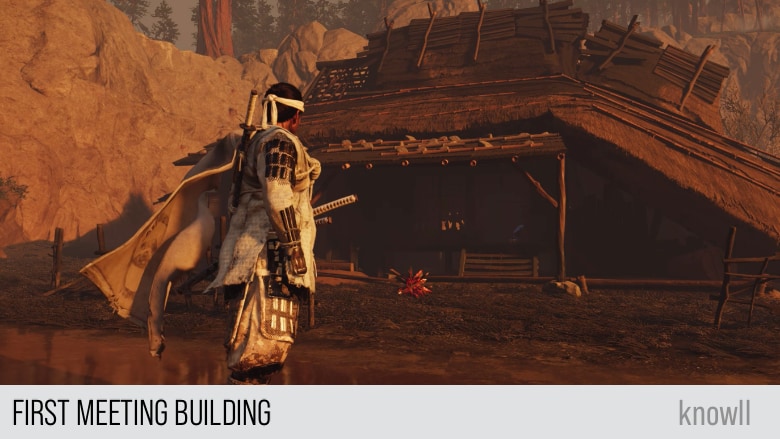 Visit our Ghost of Tsushima 100% Walkthrough to get more details.