Ghost of Tsushima: Hero of Tsushima
Ghost of Tsushima's Hero of Tsushima is one of the masks available for Jin in the game. It comes as a bonus if you bought the Digital Deluxe Edition of the game. A mask granted to Tsushima's mightiest defenders.
You can select the mask you want to wear from the Outfit menu.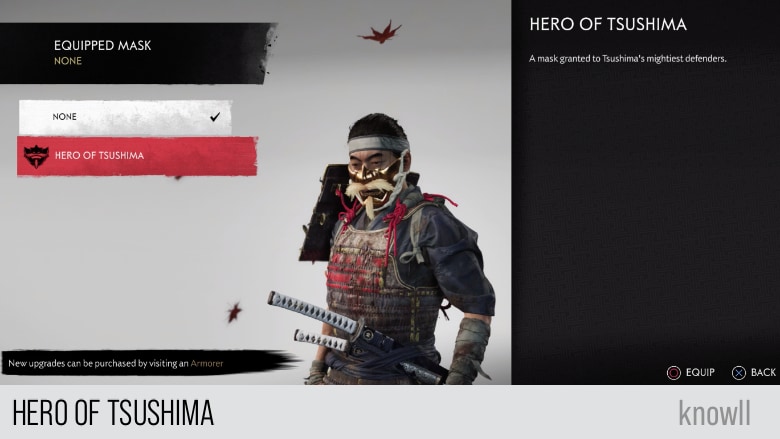 Visit our Ghost of Tsushima 100% Walkthrough to get more details.