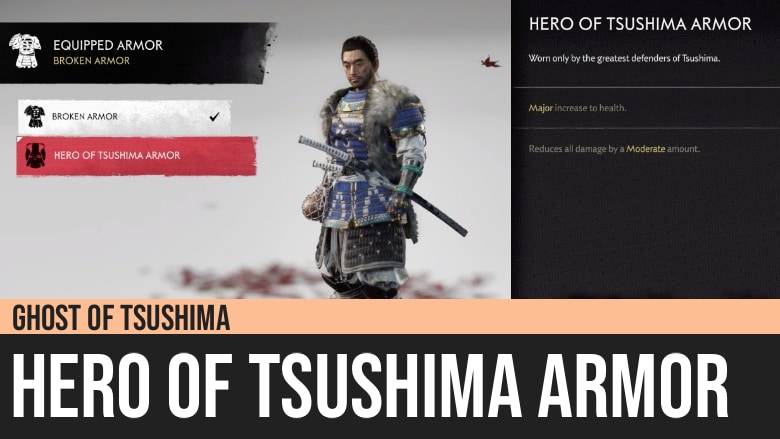 Ghost of Tsushima: Hero of Tsushima Armor
Ghost of Tsushima's Hero of Tsushima Armor is the bonus armor received from the Digital Deluxe Edition of the Game. It is described as worn only by the greatest defenders of Tsushima.
It is one of the available armor sets Jin can use in fighting the Mongol army with style.
Bonus Benefits
Major increase to health
Reduces all damage by a Moderate amount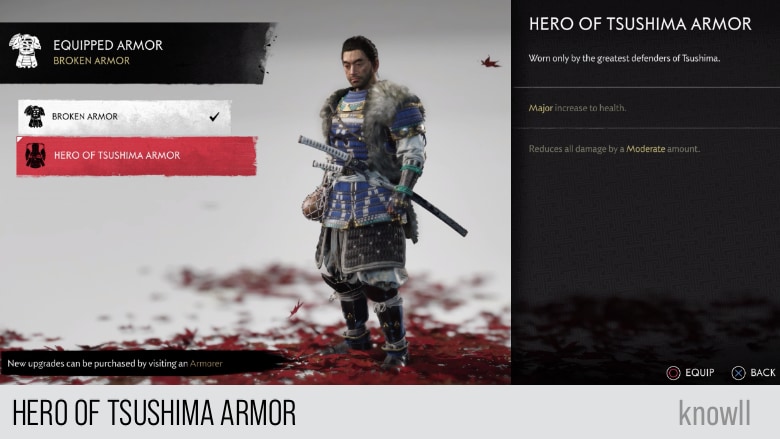 You can access the armor sets via the Outfit menu.